Acclaimed Erotica Author Chuck Tingle Has Wasted No Time With New Book, "Pokebutt Go: Pounded By 'Em All"
Acclaimed bizarro erotica author Chuck Tingle is at it again, this time with a "throbbing," new tale that spoofs the Pokemon Go phenomenon, called (what else) Pokebutt Go: Pounded By 'Em All.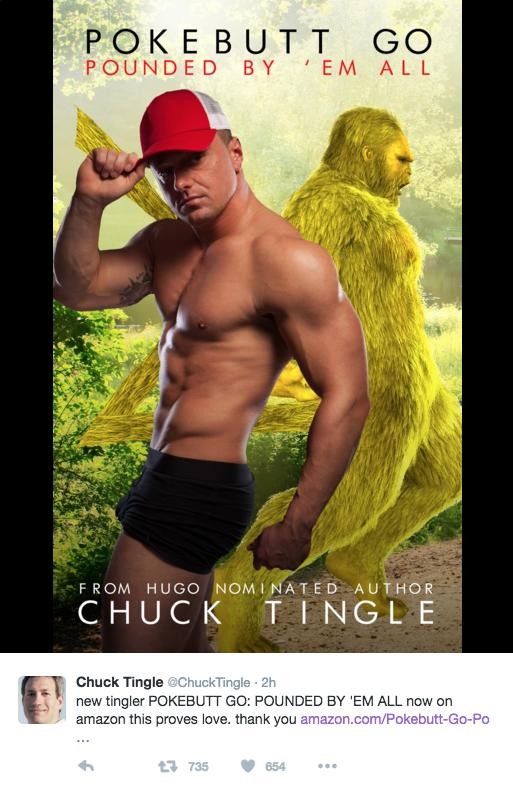 Following a young cellphone user named Torbit and his adventures on a mobile game called Pokebutt Go, the story has him stumbling upon a "handsome yellow bigfoot named Peebaroo," who he must capture...with his butt. Self-billed in the description as an erotic, 4000-word tale of "gay Pokebutt action, including anal, blowjobs, rough sex, cream pies, and digital monster love," it's most definitely a Tingle original...and one that you can read for free if you're already a KindleUnlimited subscription. Check it out here.