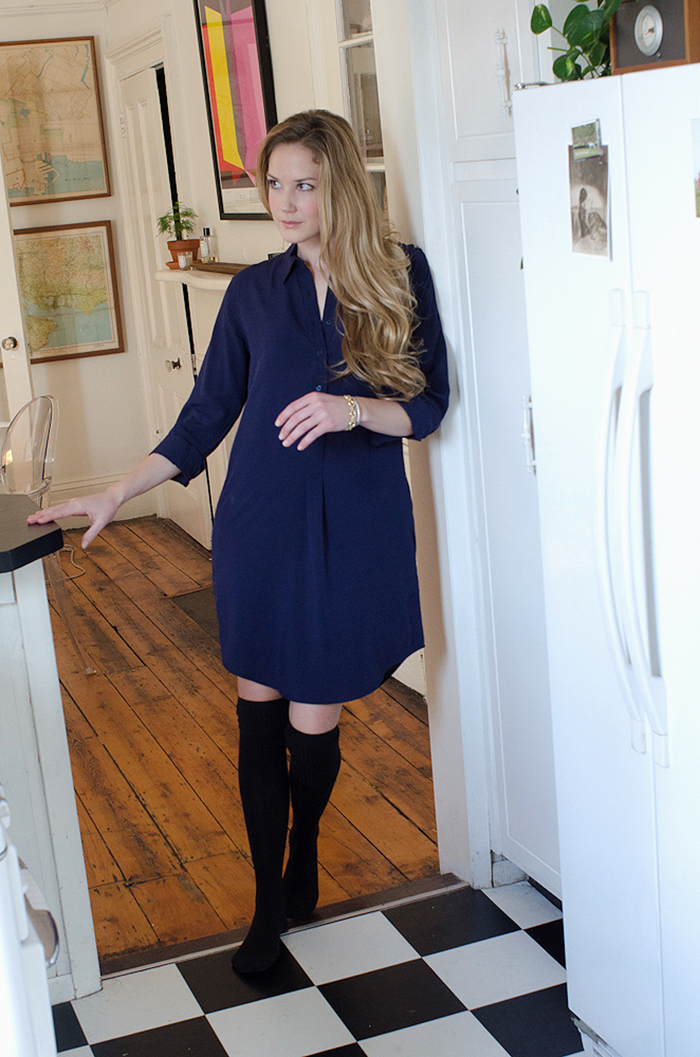 "I'm definitely more of a pants person," says photographer Chuck Grant of her every day style, which errs more on the tomboyish side. "But this dress was really comfortable and I do love its structure." Grant paired her Gap woven dress which thigh-high socks," because, she says, "anything that looks like a big shirt I appreciate with knee socks," says Grant. "It adds a little bit of girlishness."


Though an intensive yoga course she's taking in New York City this spring has been taking up most of her time, Grant says she's eager to return to photography projects as well as a documentary project on super-fans. Inspired partially by the millions of admirers she's seen her sister, Lana Del Rey, attract over the years, Grant says she's interested in "the psychology of fandom across the board."


She's especially interested in how social media plays a role, particularly among teenage girls. "Younger teenage girls as super-fans are really fascinating to me," says Grant. "It's the age that girls start to realize their sexuality and get a bigger sense of themselves. Who they take on as their idols can become such a self-defining thing."


As if we weren't already fans of Grant's enough, now we're super fans.


Head to Gap Styld.by for more of Chuck's looks.