Because this is the hell-world we live in now, it's been confirmed that Christina Aguilera will duet with a fucking hologram of Whitney Houston, on The Voice, which XTina serves as a coach.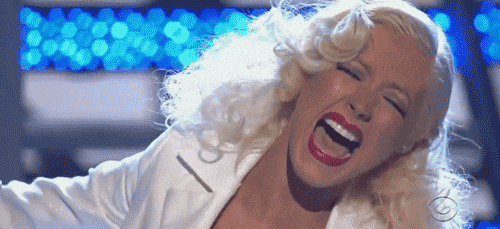 I'm sorry, what?
Christina teased something "big" would be happening on the finale of the show on Entertainment Tonight...
...just last week, footage was released from an apparent taping of the show, with XTIna and the digital Whitney singing "I Have Nothing" on stage.
UNCLEAR ON THIS.
This isn't that surprising, considering last year, Hologram USA announced thy would be partnering with Houston's estate (run by her sister, Pat) to create a hologram of the late icon to go on world tour.
Of the spooky premise, Pat Houston said, "It's a great opportunity for her fans to see a reinvention of one the most celebrated female artists in history and to continue a legacy of performances that will not be forgotten in years to come."
The tour would apparently be interactive, with (very much alive) musicians and singers joining Holo-Whitney for performance.
Have we learned NOTHING from Holo-Tupac?