The devil's lettuce has inspired music (hello, literally every song recorded in the 1960s), literature (we see you, Baudelaire), and clothing. So much clothing. And while stonerwear is usually portrayed as, well, the greasy, unwashed shit your younger brother wore in middle school, designer Christian Cowan makes it high fashion (pun totally intended).
Cowan is hella inspired by the humble bud, using it as a point of reference in several of his collections. Cheeky pot shoutouts come in the form of generous use of the color green, in garments like a patent leather trench and a mesh bodysuit. Model Jazzelle Zanaughtti (aka Ugly Worldwide) also rocks green nails on the runway, a wink to weed. But Cowan isn't quiet about his affinity for toking, he gets his weed-friendly message across in a less subtle way — a black bodysuit reads "HIGH FASHION" with a cannabis leaf in glittery print, which is for sale at VFILES right now, along with a black tee and pink baseball cap.
Check out the delicious pot goodies in the slideshow below, as well as some of Cowan's overt pot references on the runway.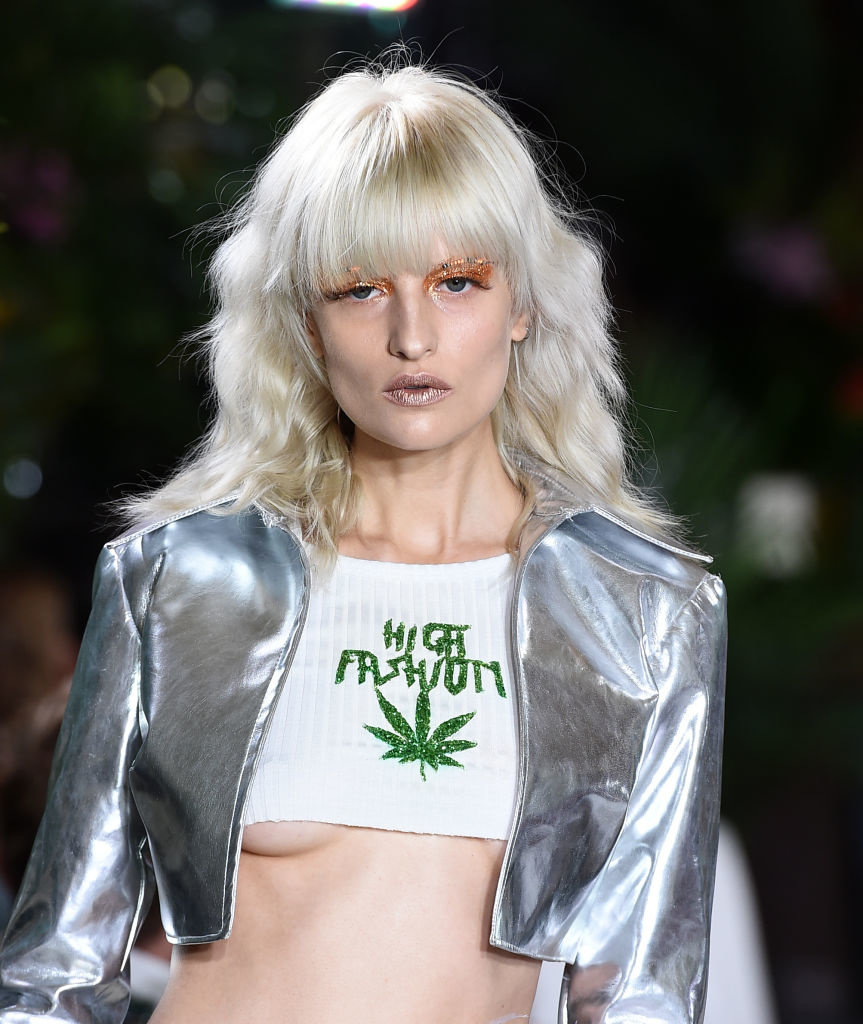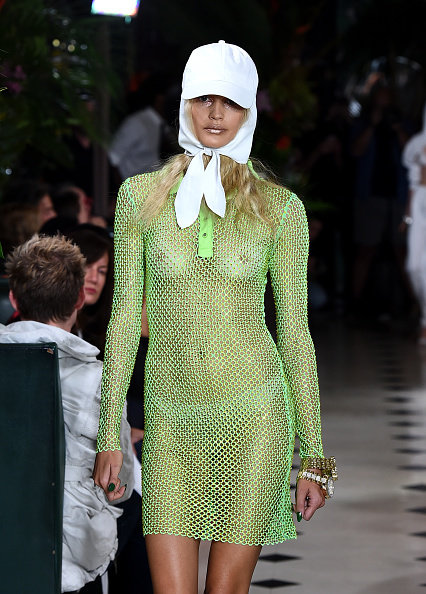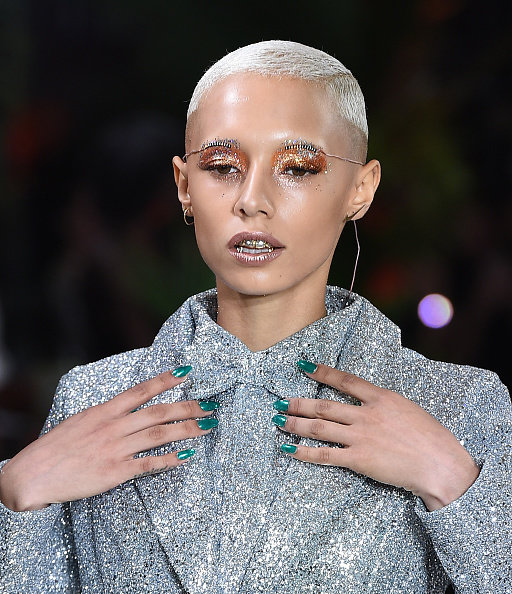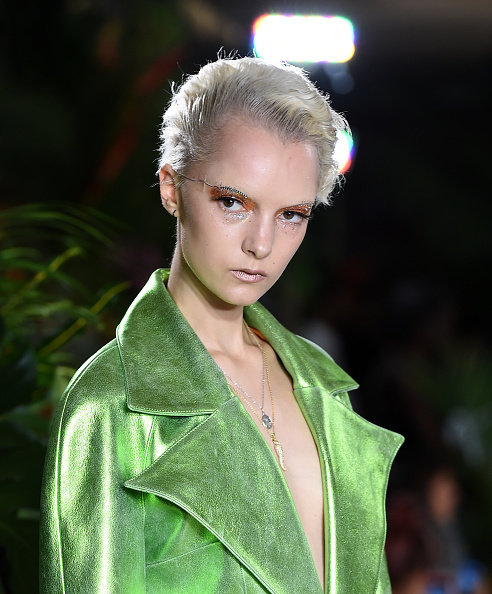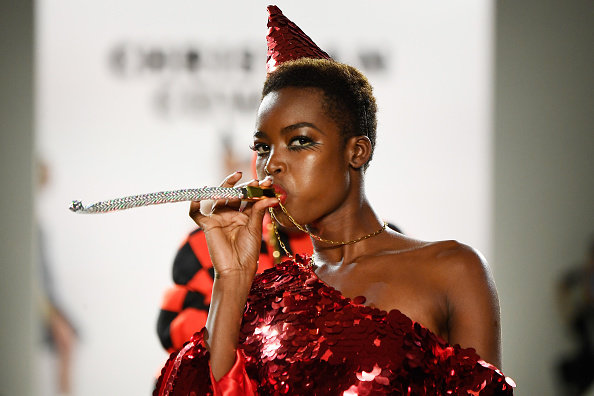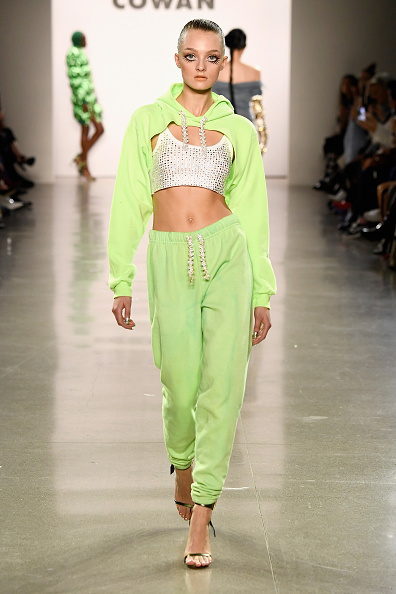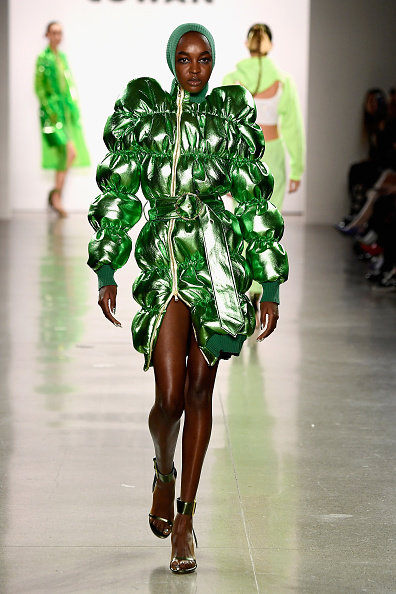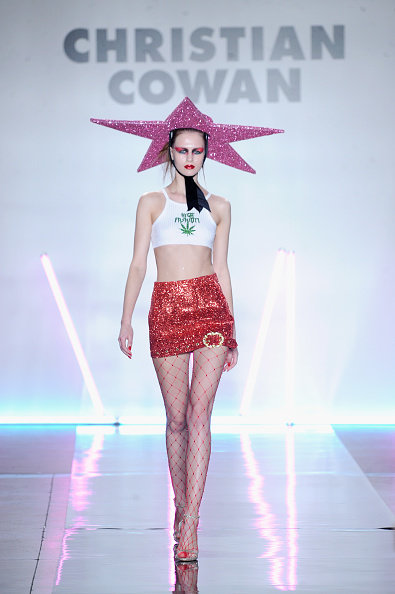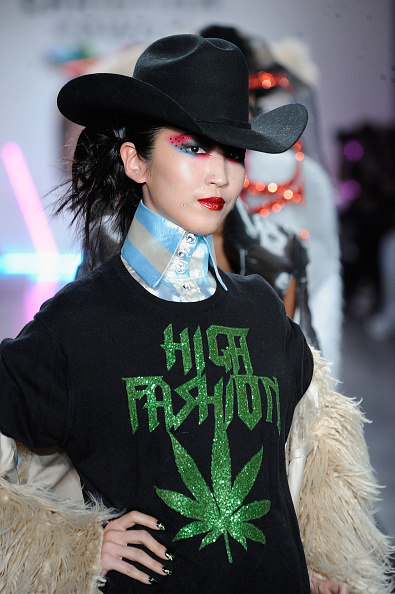 Photo: Photo by Ilya S. Savenok/Getty Images for Christian Cowan.