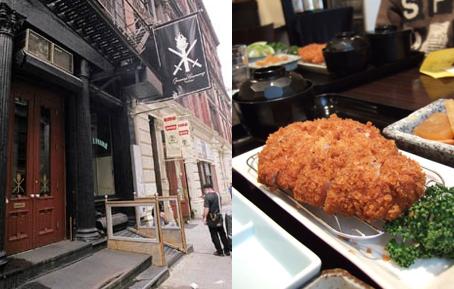 For some reason, on this otherwise normal-ish Wednesday late afternoon, we were bombarded with a cavalcade of restaurant-related tid bits. So we thought we'd share:
Opening Ceremony
is apparently opening a restaurant in Japan.
The folks behind
Indochine
are still trying to open their fish restaurant in the West Village though they're bogged down in lawsuits.
There are two new
katsu
-themed restaurants that opened the past week on E. 32nd Street in Koreatown --
Haru Hana
and
Moku
. Is katsu the new Korean fried chicken?
Mr. Mickey
is on day three of being a vegan. When reached for comment, he said, "I feel skinny and hungry."