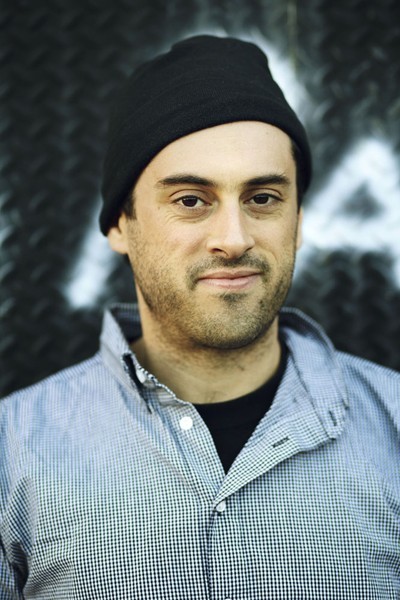 Each week in our Chefs Off Duty series, we talk to some of our favorite chefs and industry folk around the country to find out their secret late-night spots where they like to grab a bite and a pint when their kitchens are finally closed. Next up: Max Sussman, the former chef de cusine at Roberta's, and, along with his brother Eli, author of
This is a Cookbook: Recipes for Real Life
.
Where do you like to go eat when you're leaving your restaurant?
I like to go to Flushing as often as possible and the spot I like there is
Hunan Kitchen of Grand Sichuan
. It's an amazing Sichuan restaurant and they have a
huge
menu. I haven't even been able to get through half of it. I've very rarely been disappointed -- even if you took a random thing off the menu that sounds bizarre, it's amazing. They have a big fish head in chili oil that's really good and a lamb with cumin that's amazing. Just a ton of cool little salads and appetizers, too. It's my day off kind of place.
When did you first start going there?
It was maybe two years ago. I definitely had heard about it --
Sam Sifton reviewed it in the New York Times
, I'm pretty sure. It's now one of my most returned-to places. It's always really good, really flavorful, really consistent and fresh. They're definitely making everything made-to-order.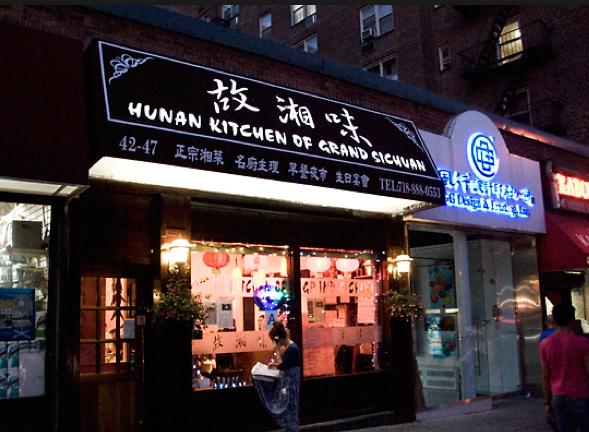 Hunan Kitchen of Grand Sichuan
What's the vibe like?
It's kind of a generic Chinese restaurant. You would totally walk by it. It's not of the 'highly designed Manhattan school of restaurant' construction. It's just food in a room and it's gonna be awesome.
What are some of their specialties?
That lamb with cumin is really special. They have a thrice cooked pork with these smoked white peppers that's really good. The cucumber salad is amazing. They have wood eared mushrooms that are marinated -- I love that texture. Even their normal Chinese food like hot and sour soup is also really, really good. You can go there with people who want to try things and be adventurous or with people who don't -- the best way to do it is to go with a bunch of people and order a ton of things and eat until you can't eat anymore. It's a perfect day off.
Hunan Kitchen of Grand Sichuan, 4247 Main St., Flushing; Open daily, 11am-12:30am
More From Our Off Duty Series