A new documentary is premiering at LACMA this May that captures the fascinating world of henna tattoo artists and female biker cliques in Marrakesh, Morocco. The work of artist Hassan Hajjaj, the doc was inspired by his previous photo series at the Taymor Grahne Gallery, '
Kesh Angels
, in which he took portraits of Morrocco's colorful biker girl cliques. The film will follow a day in the life of a "Henna Girl" named Karima who, when not tattooing tourists, zips around the city on her scooter in eye-catching, patterned abayas and head scarves. 
The idea for the series first came to Hajjaj after he worked on a fashion editorial that featured all Western products, models, photographers and clothes, relegating Morocco to the role of beautiful window dressing in the  background. "It'd be great," he told
Vice
in a previous interview, "to present my people in their environment in their kind of way of dressing, and play with it on a fashion level." Hajjaj's art, however, is not simply a fashion editorial: it's both a commentary on gender roles and an exploration of general badassness.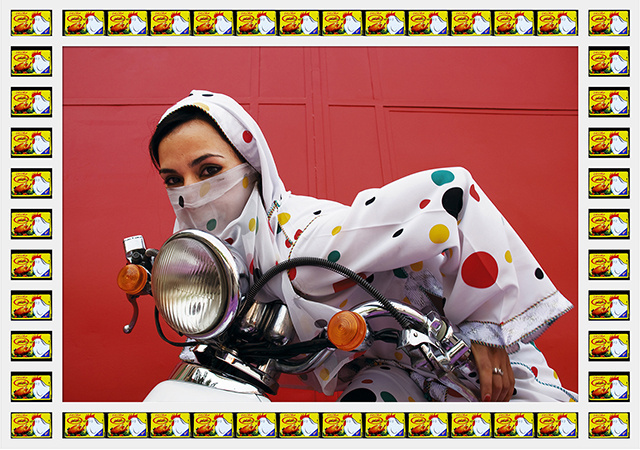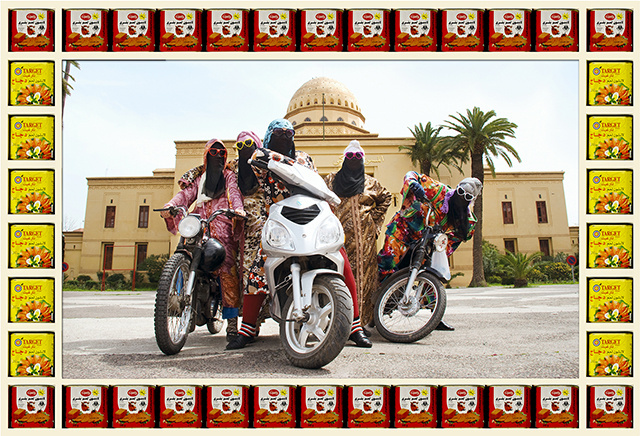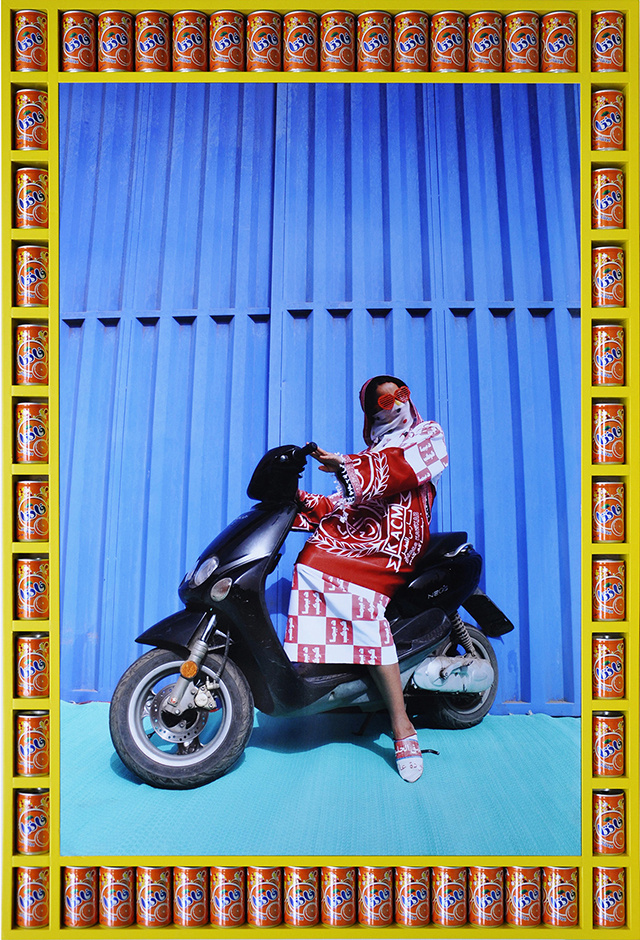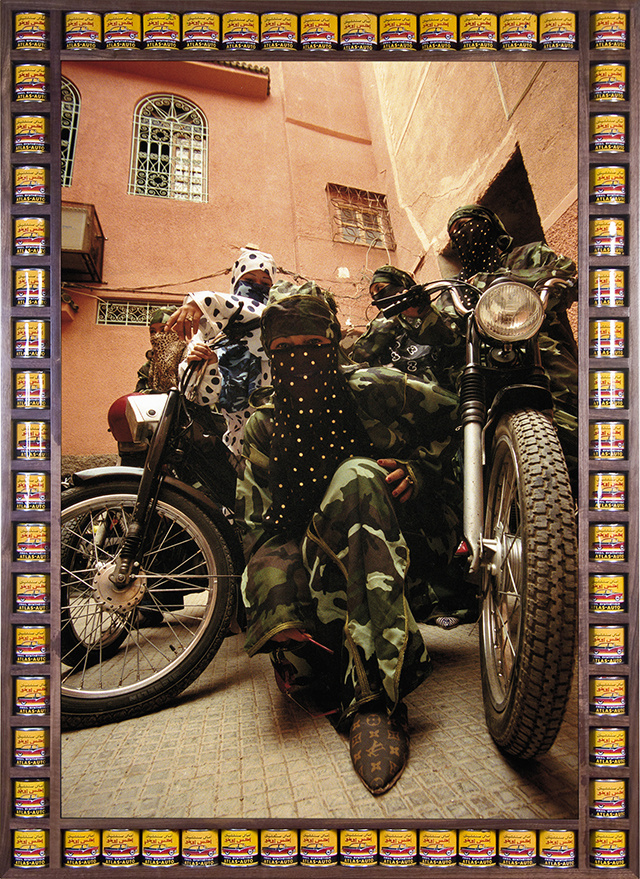 Photos by Hassan Hajjaj
from 'Kesh Angels series. Courtesy of Taymor Grahne Gallery
[Via
GOOD
]