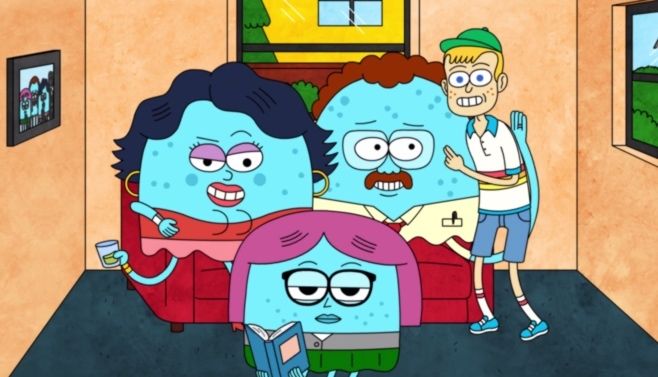 Anything with
Tyler the Creator
's name attached to it is most likely going to be outrageous, over-the-top and
just plain weird
 -- and his new cartoon, 
The Jellies,
is no exception. 
The story of a young boy named Cornell Jelly, who finds out on his 16th birthday that he was adopted by his (jellyfish) parents, it's a
Family Guy
-esque take on the universe themes of identity and self-informed reality with a smidge of irreverent social commentary, political jokes and a lot of extreme violence (fair warning: a polar bear gets decapitated in this trailer). Co-written and voiced by Tyler the Creator and Lionel "Loiter Squad" Boyce, it's available exclusively through Tyler the Creator's $5-a-month subscription based app,
Golf Media
.