Our
SuperDuperMarket
wrapped up mere minutes ago and though we've still got more recaps of all this weekend's fun coming up on Papermag, we wanted to especially highlight all of the awesome vendors who participated this weekend. Thank you so much to all of you (and our sponsors, Target and American Express) for being a part of this crazy three-day extravaganza and for making such delicious, unique stuff. Check out photos of all the vendors and purveyors who made SuperDuperMarket so amazing (some of them also shared their favorite foods with us) and stay tuned for more coverage of SuperDuperMarket tomorrow.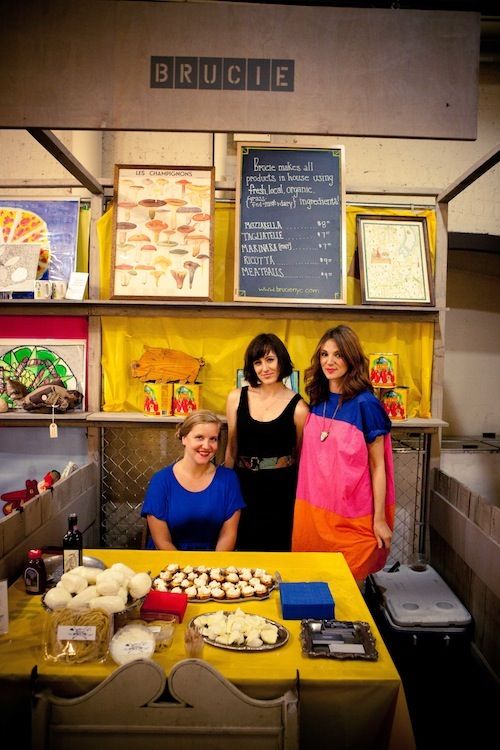 Brucie
Favorite food: Zahra Tangorra (above, far right): "I love a super-simple oyster. Pop it open, it's ready to go. Or, something more complex like lasagna."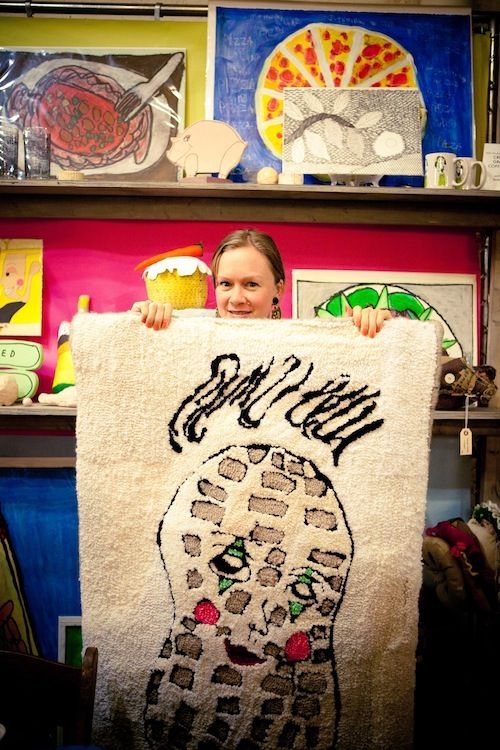 Creative Growth Art Center
Favorite food: "A cheeseburger with bacon and really crunchy french fries"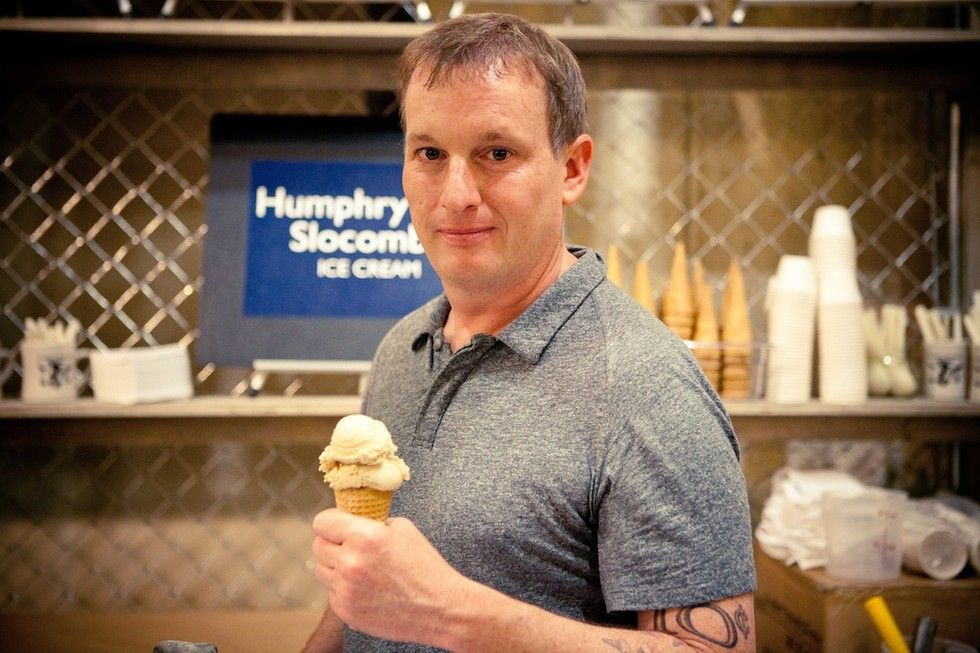 Jake Godby, of Humphry Slocombe Ice Cream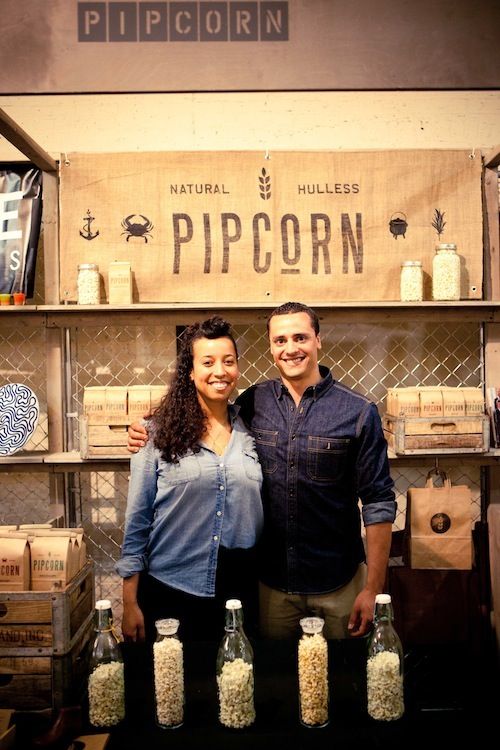 Jen and Jeff of Pipcorn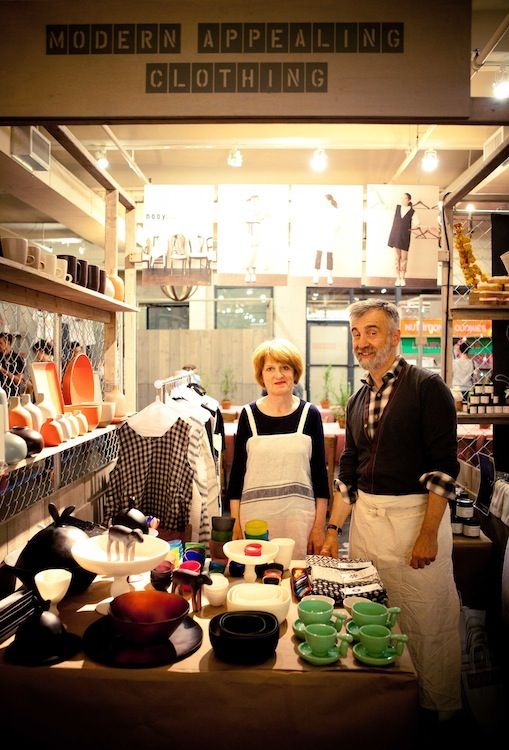 Chris and Ben Ospital of Modern Appeal Clothing
Favorite food:
Ben: "I'm a porkitarian. I love anything pork."
Chris: "Ice cream, especially

Humphry Slocombe. Their secret breakfast? Please. You have to have it. It's corn flakes and bourbon.

"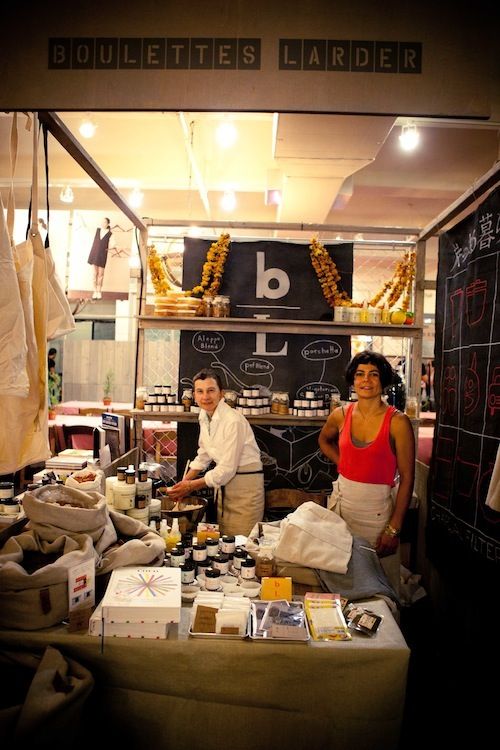 Boulettes Larder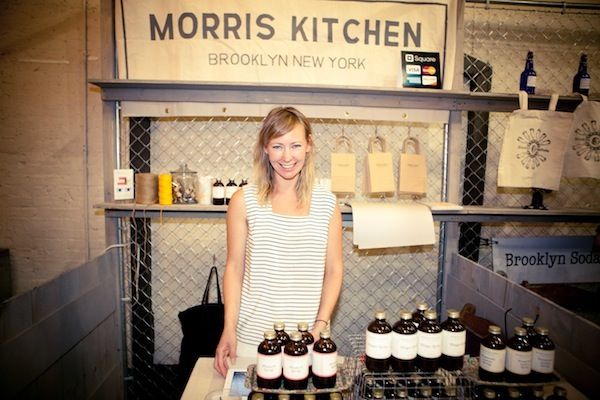 Kari Morris, Morris Kitchen
Favorite food: "Preserved lemons. We do a preserved lemon syrup with cardamom and pink peppercorn that I love."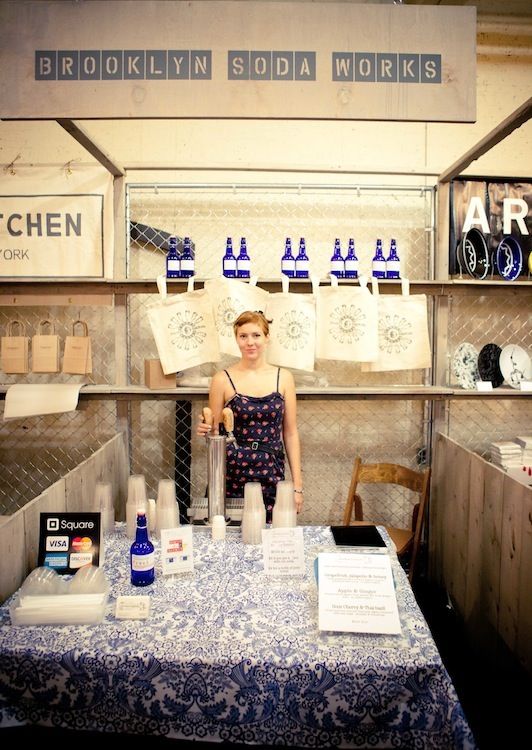 Brooklyn Soda Works
Favorite food: "I like spicy and sweet flavors, like our grapefruit and jalapeno honey soda. That's my favorite of all the things we make."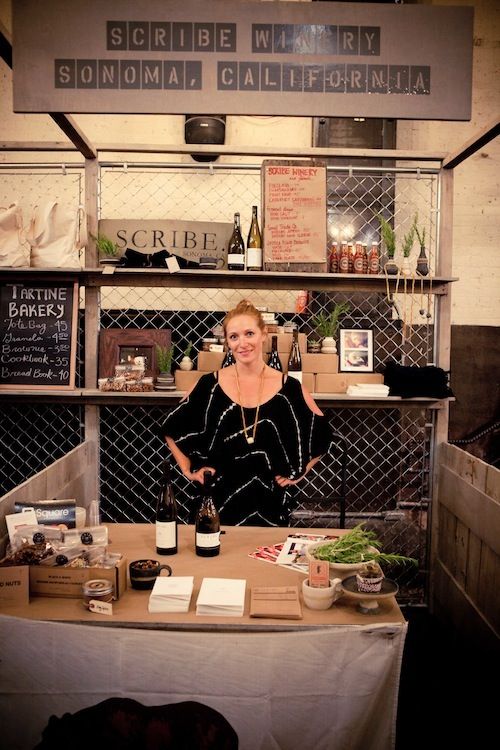 Scribe Winery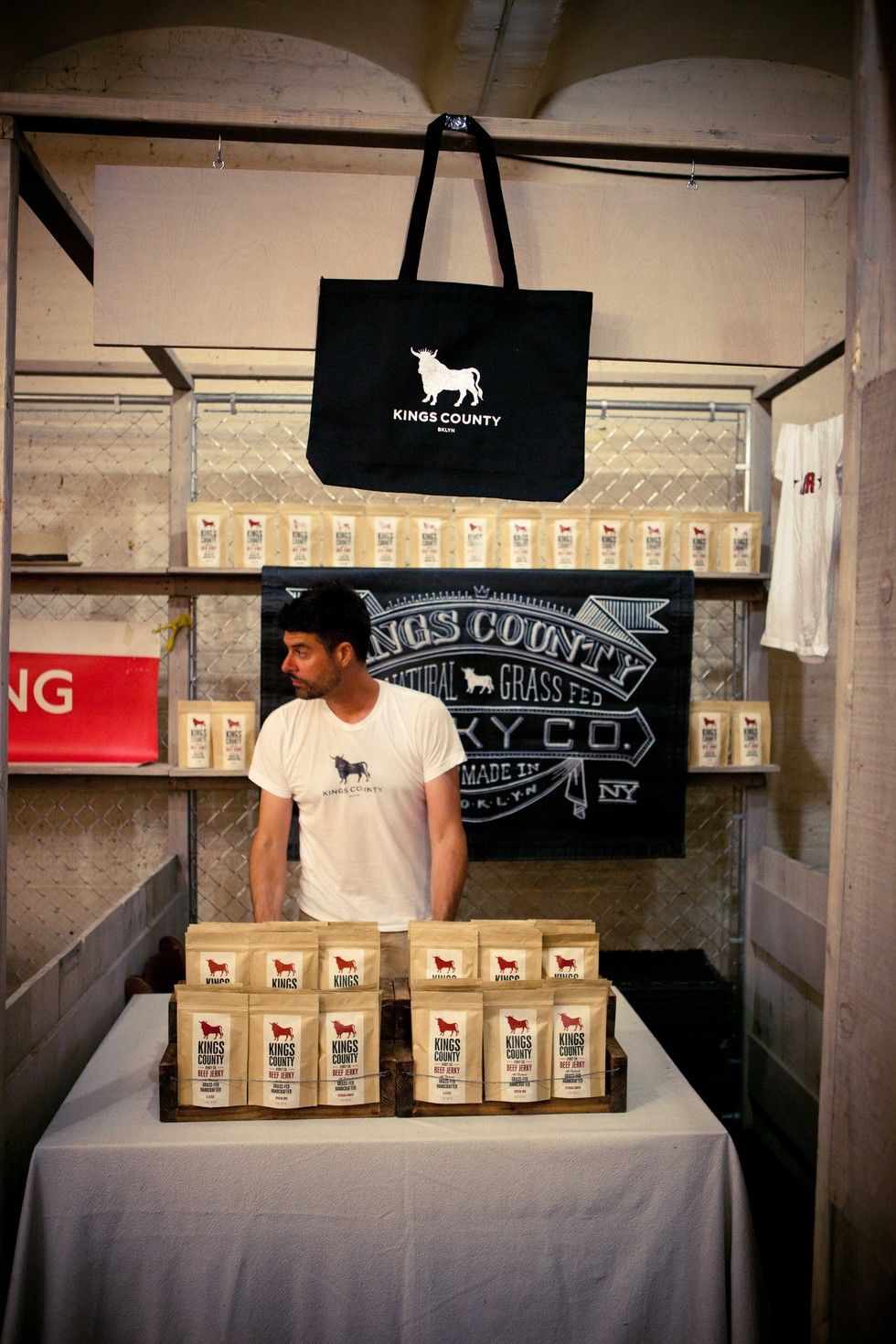 Chris Woehrle, Kings County Jerky (not pictured, partner Robert Stout)
Favorite food: "I'm a big fan of smoked Spanish paprika, which we use in our classic jerky. It has a nice, smoky flavor and since it's really tough to actually smoke meat in New York City we found that that was a good way to work around it."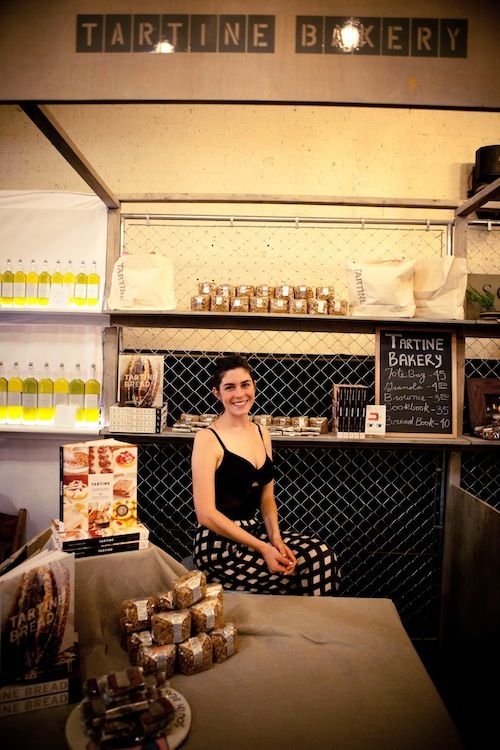 Tartine Bakery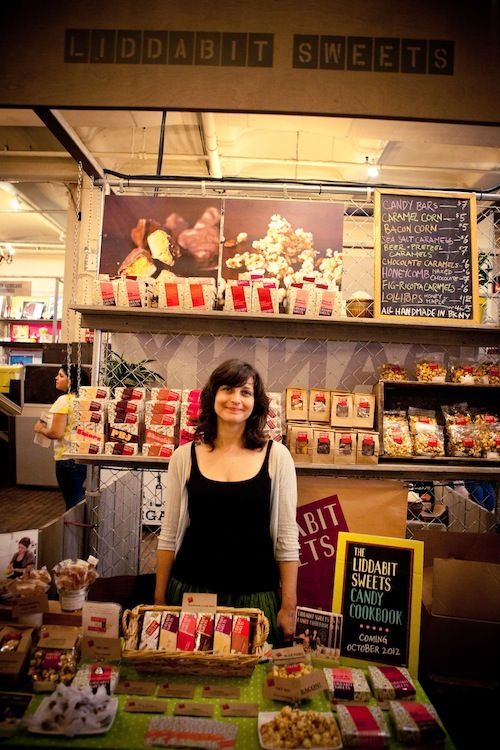 Liddabit Sweets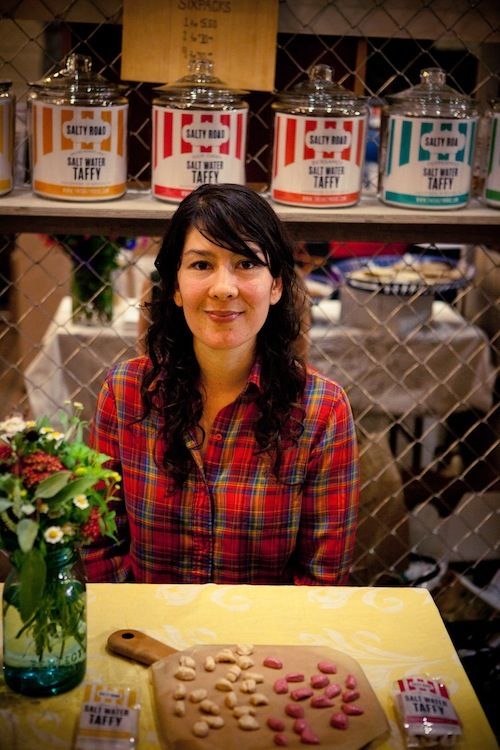 Salty Road Salt Water Taffy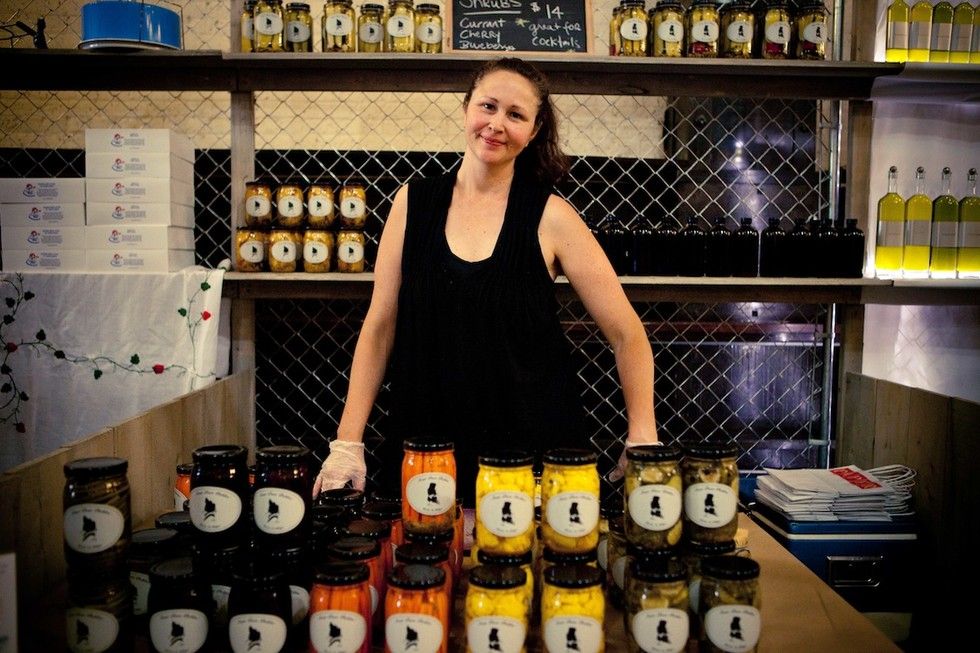 Sour Puss Pickles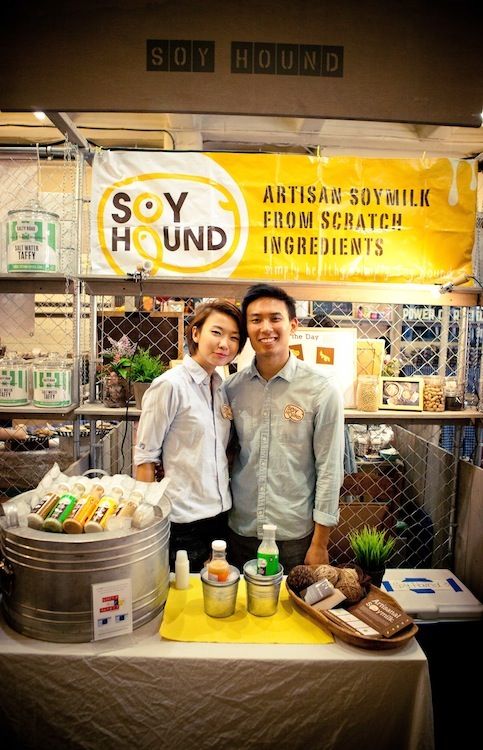 Soy Hound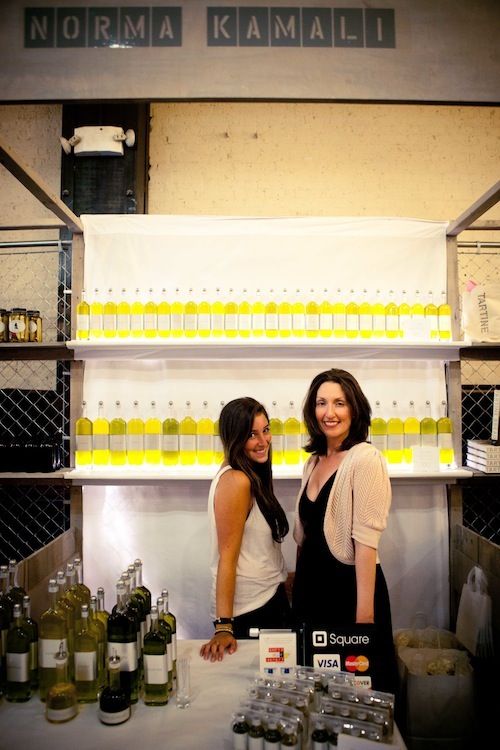 Norma Kamali Olive Oil.
Favorite food: "Olive oil. You can cook with it, you can put it on your skin, in your hair. It's versatile."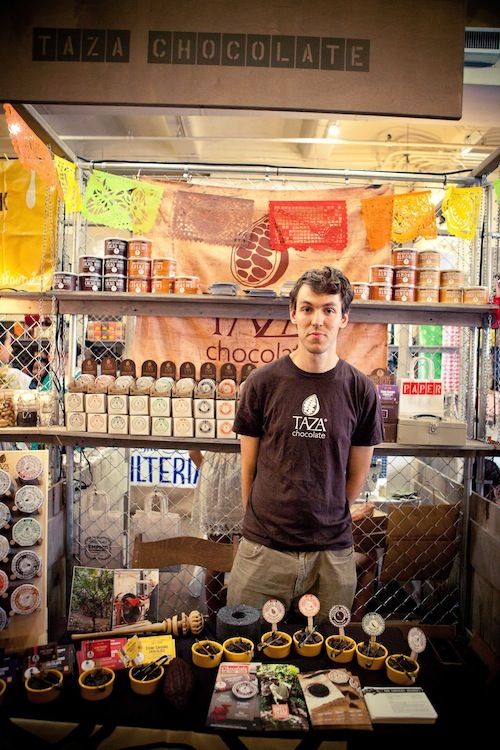 Taza Chocolate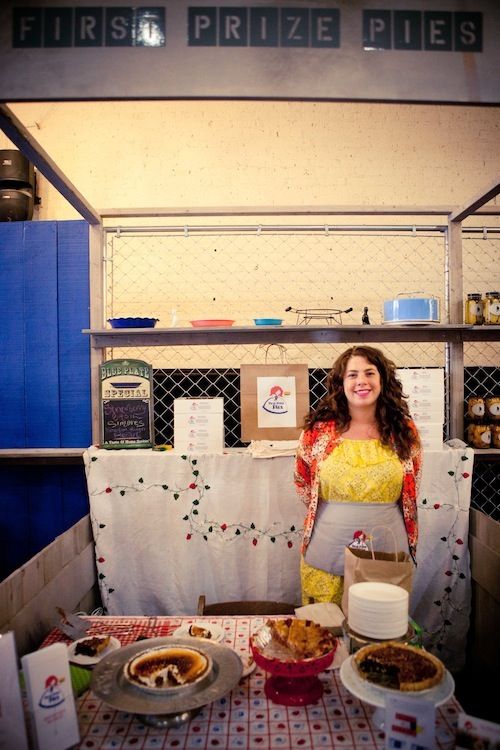 Allison Kave, First Prize Pies
Favorite food:"I have like a death row meal planned. It starts with foie gras, brioche and a splash of Sauterne. The main course is a lobster roll with a bottle of Tattinger champagne. Dessert is a sundae with peanut sauce."


Hiyaw Gebreyohannes,
Taste of Ethiopia
Favorite food: "I love my mom's kitfo. It's like Ethiopian steak tartar with different spices. I fell in love with that when I was 3 and it's been my favorite since."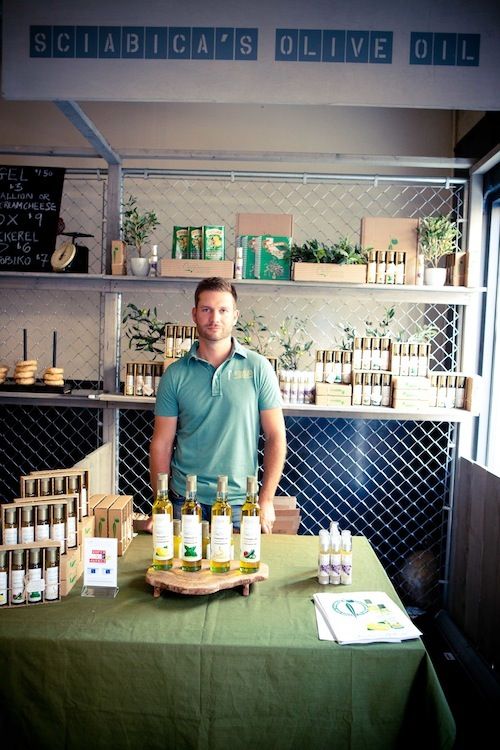 Sciabica's Olive Oil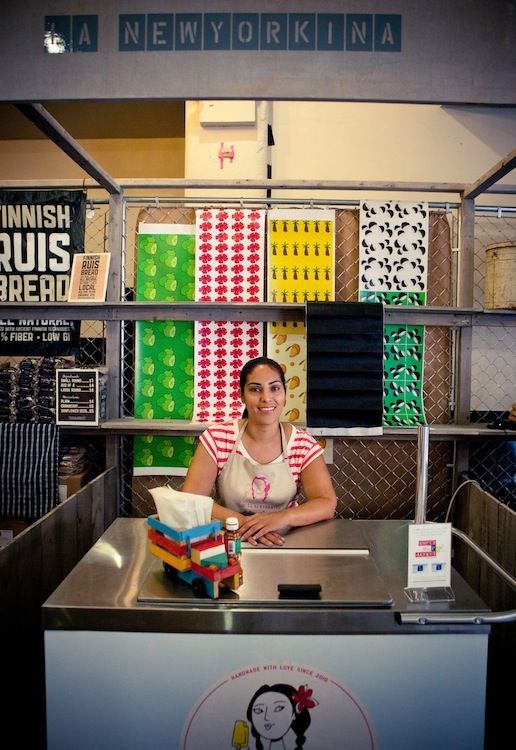 La Newyorkina
Favorite food: "

Market quesadillas in Mexico made with blue corn and real queso Oxaca, zucchini blossoms and raw salsa verde. It's so delicious. To die for."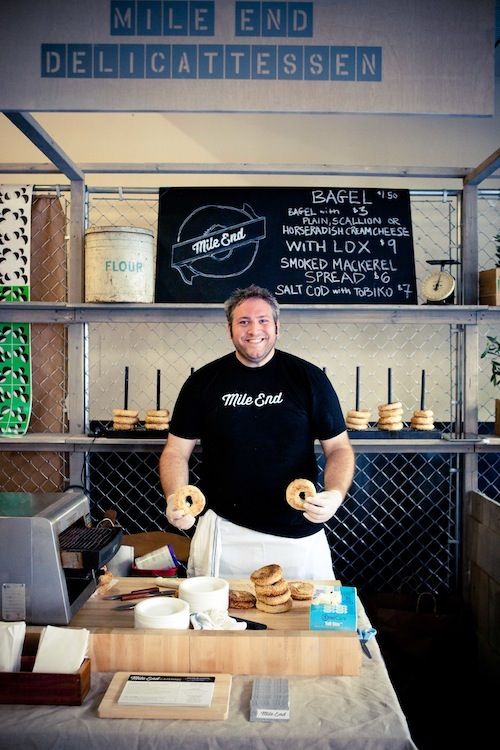 Mile End Delicatessen
Favorite food: "Nice cold sauerkraut."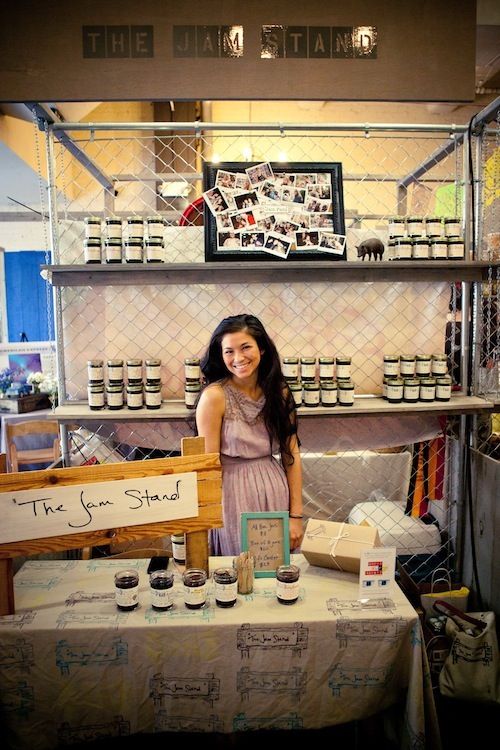 The Jam Stand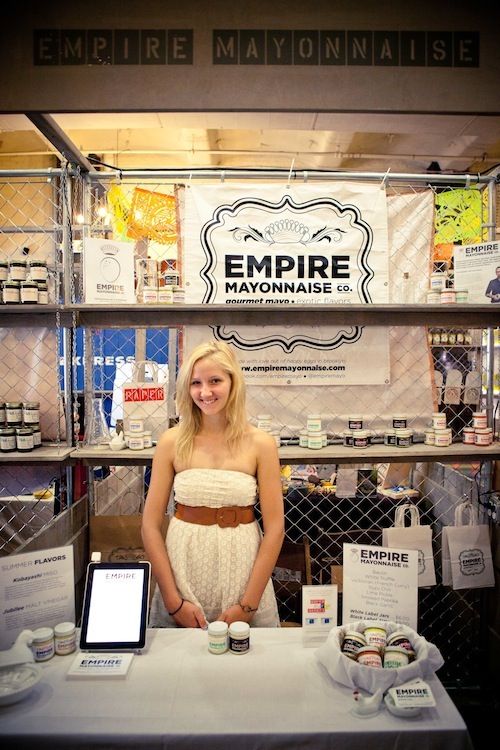 Empire Mayonnaise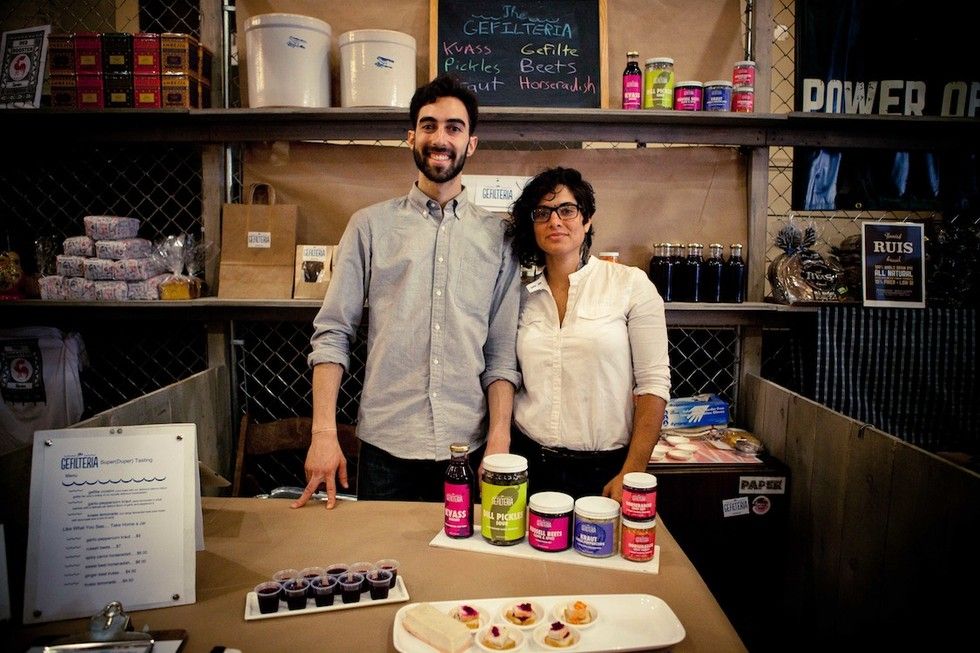 Jeffrey Yoskowitz and Liz Alpern, the Gefilteria
Favorite food:
Liz: "Soup. Any kind of soup, though I'm partial to Asian soups, noodles and ramen. But unequivocally soup."
Jeffrey: " I love stone fruits. Plums, peaches and cherries."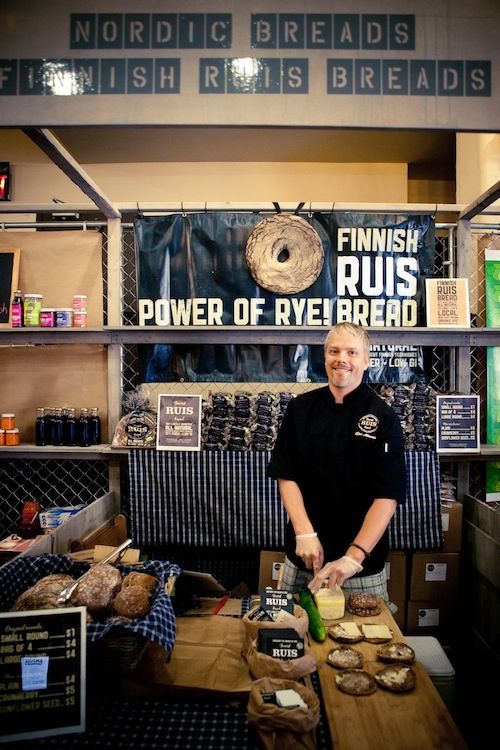 Finnish Ruis Breads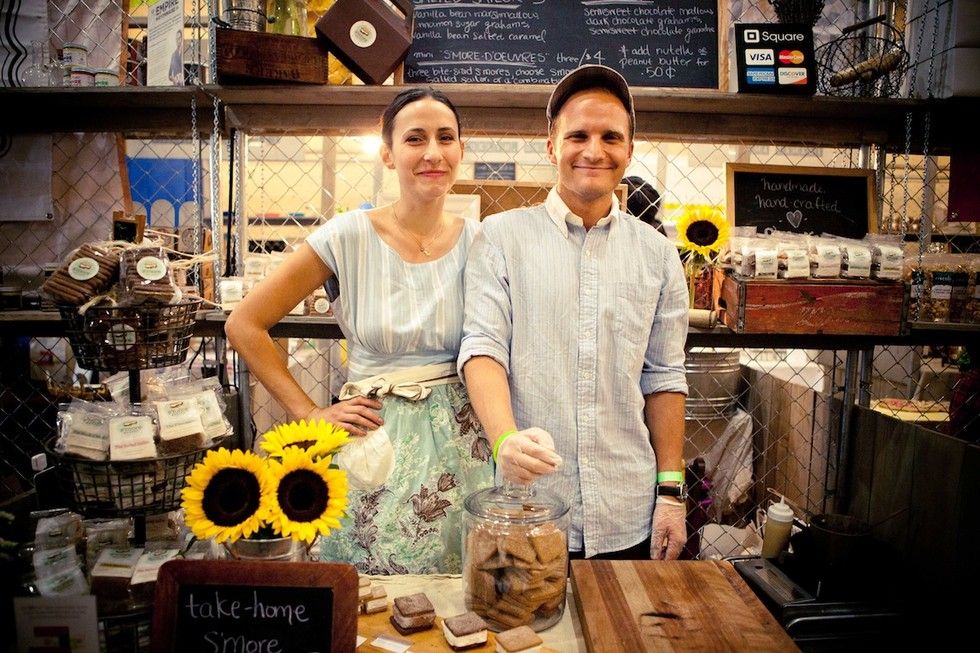 Sarah Warren and Mike Sebold, Smore Bakery
Favorite food, Mike: "Curry. Or a pizza with fresh mozzarella and basil."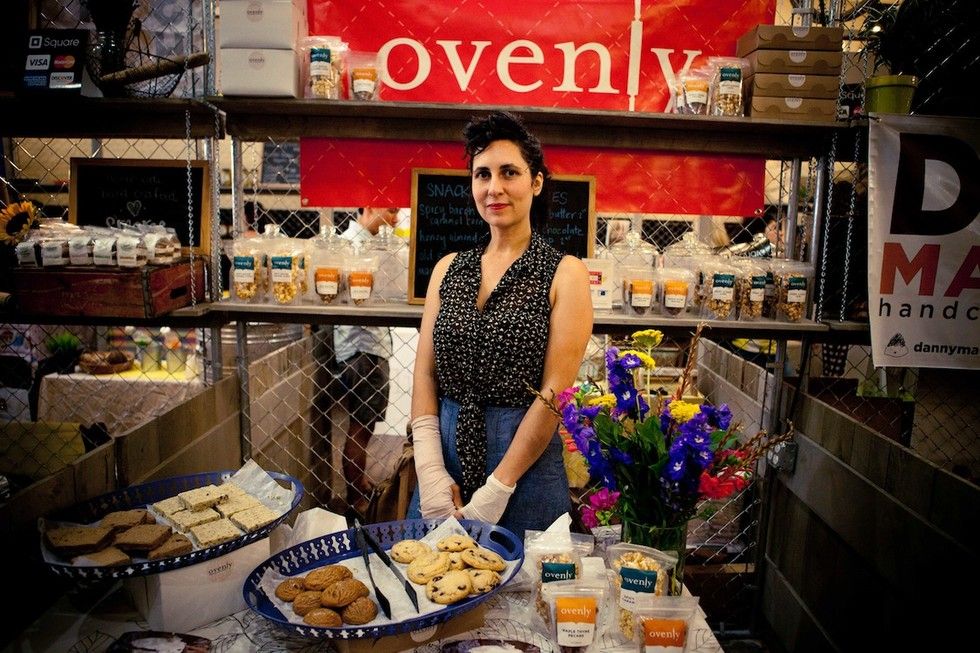 Erin Patinkin, Ovenly (not pictured, partner Agatha Kulaga)
Favorite food, Agatha: "Octopus. Especially Portuguese-style. It's actually ridiculous because I could eat it every day."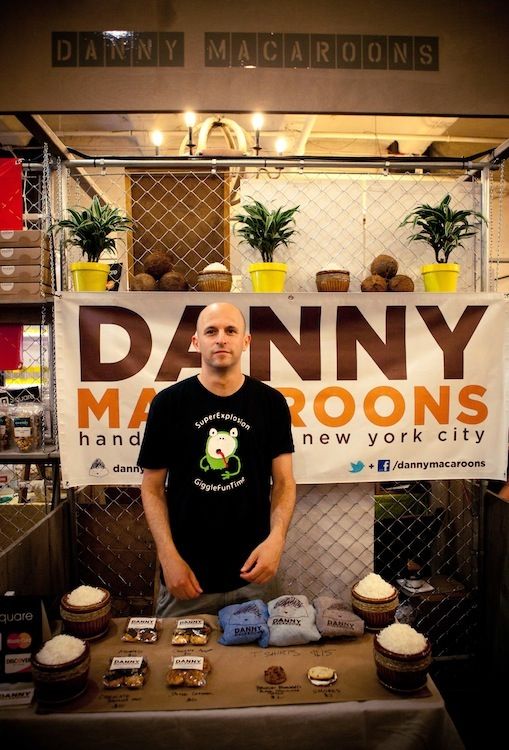 Danny Macaroons


Eden, Ingrid and Elizabeth, Red Rooster Harlem
Favorite Food, Ingrid: "Anything spicy. I put Frank's RedHot on everything. I get criticized for it."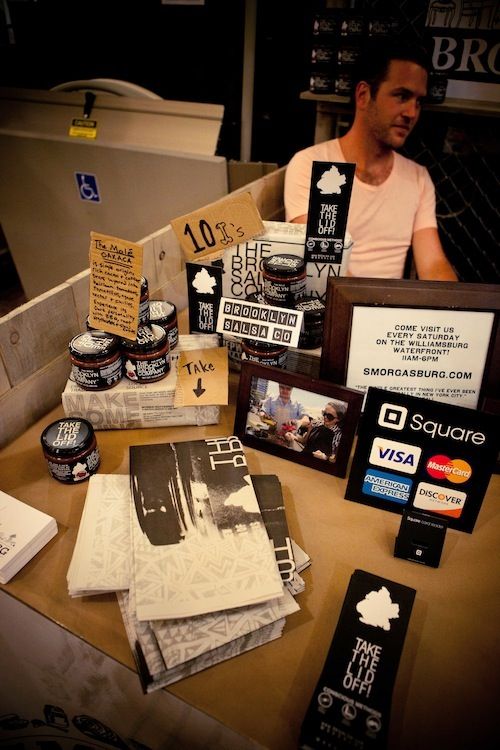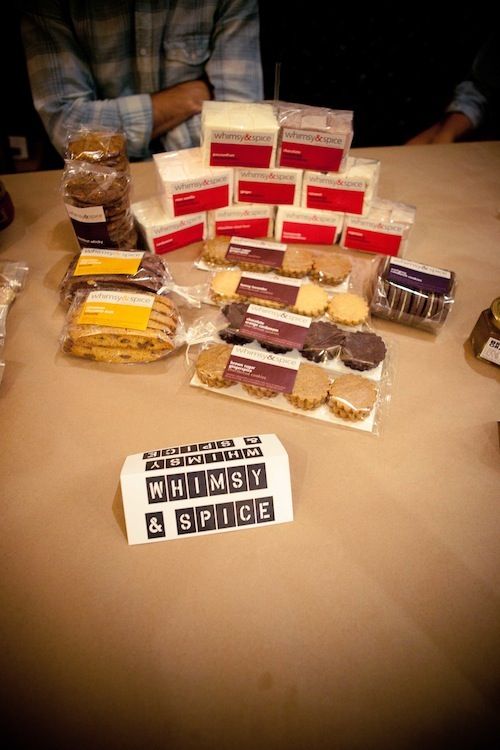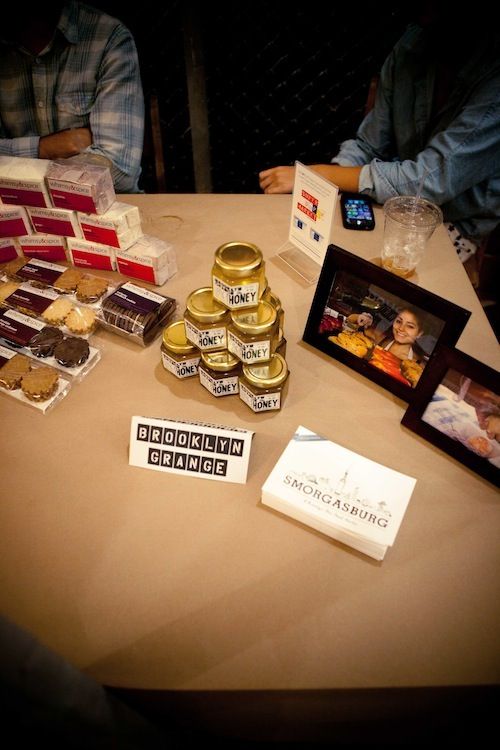 Smorgasburg/Brooklyn Flea: Brooklyn Salsa Company, Whimsy and Spice, Brooklyn Grange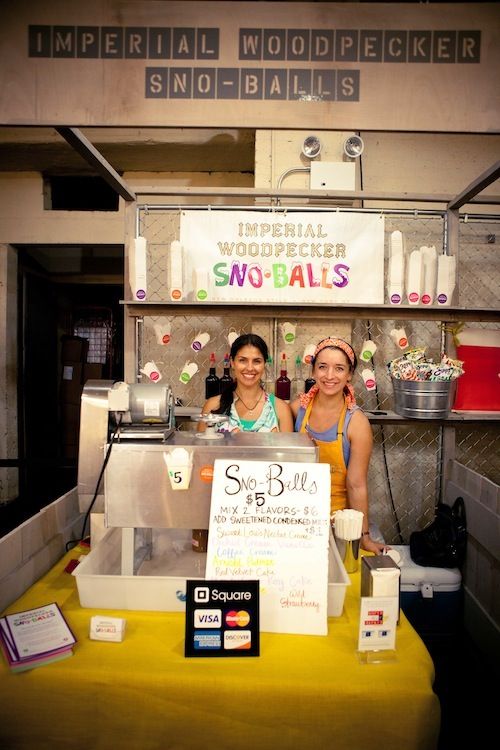 Neesa Peterson and Grace McConnell, Imperial Woodpecker Sno-Balls
Favorite food: "Craw fish. We're both from New Orleans."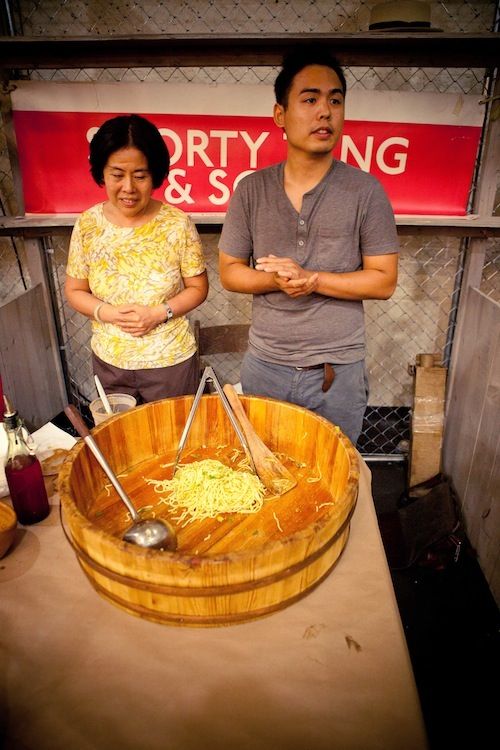 Shorty Tang and Sons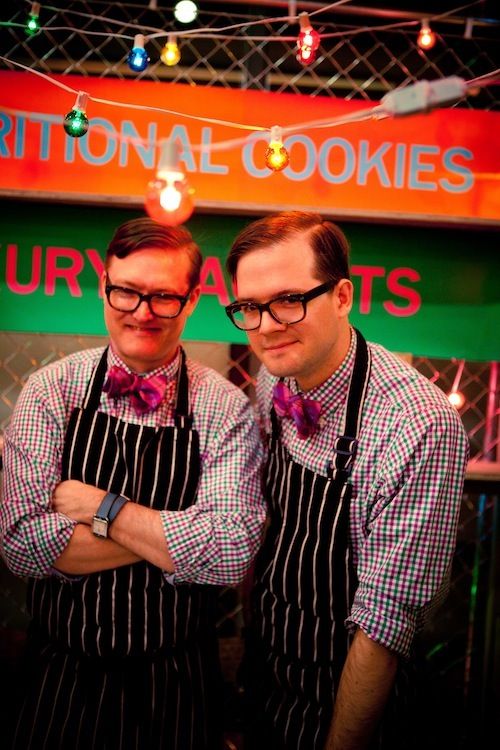 AndrewAndrew
Favorite food:
Andrew: "

I like Neco wafers and Guinness beer. It's a great flavor combo."


Andrew:" Molé."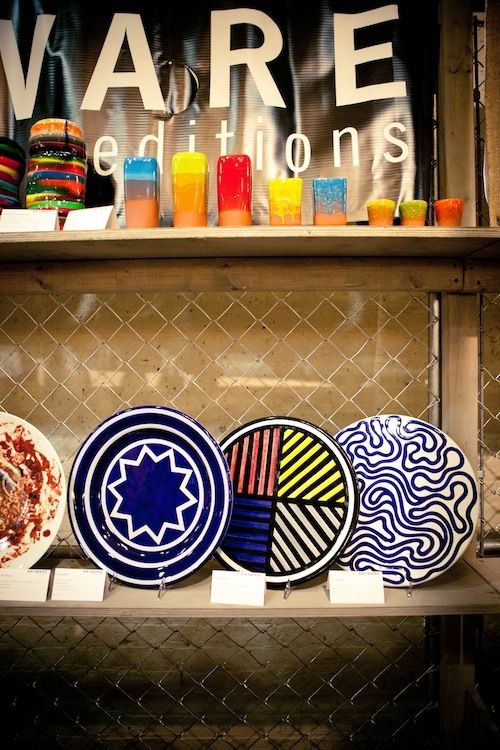 Artware Editions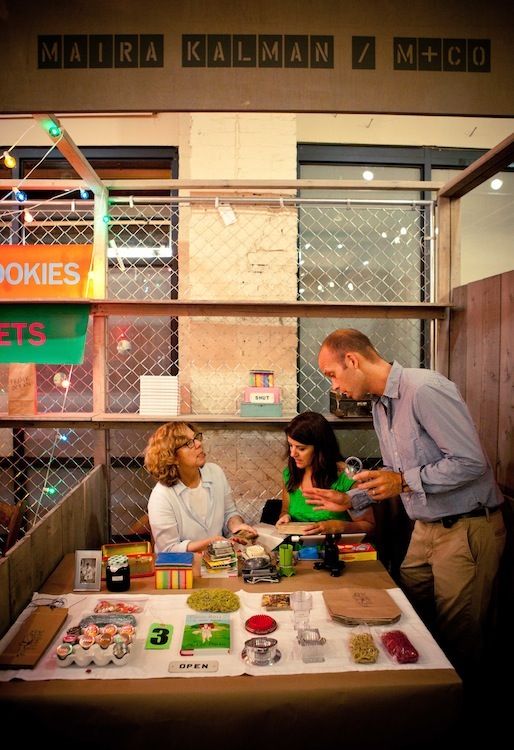 Maira Kalman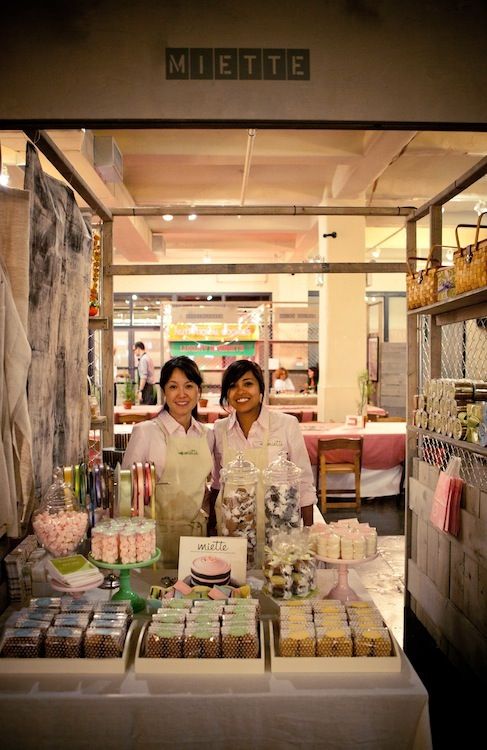 Miette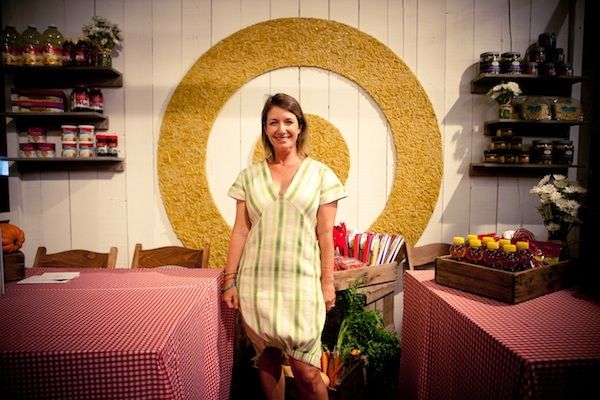 Clare Crespo of Yummy Fun Kooking in the Target booth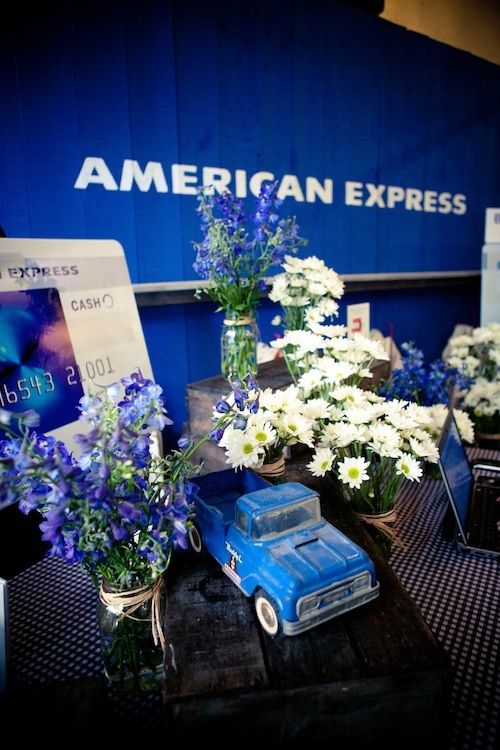 The American Express booth

BACK TO ALL OUR SUPERDUPERMARKET COVERAGE