The Game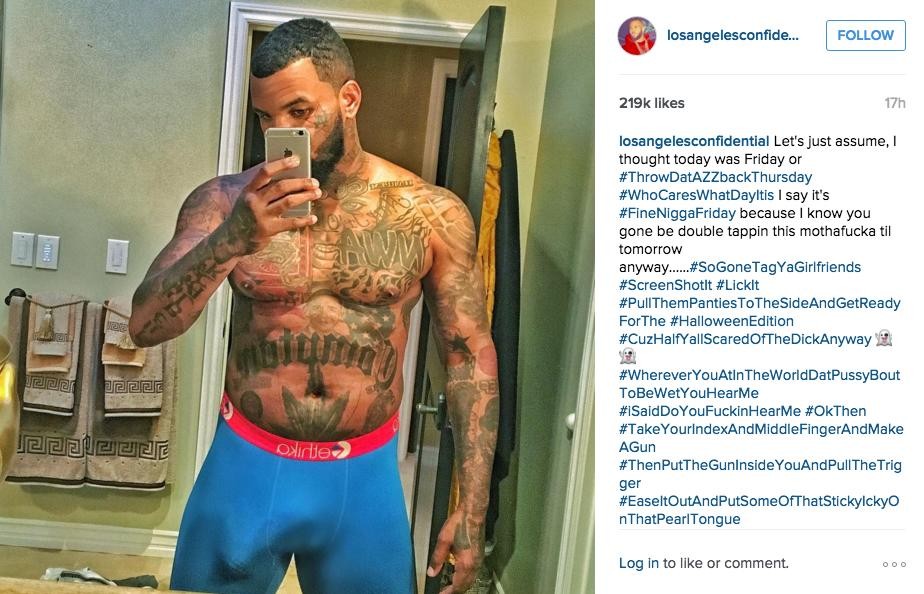 Let us begin with the bulge that spawned a thousand and one ridiculously hot porntastic hashtags -- the Game's monstrous schlong that we've diligently chronicled for you in all of it's half-mast glory. #MEATPRINTPAPI, indeed.
Justin Bieber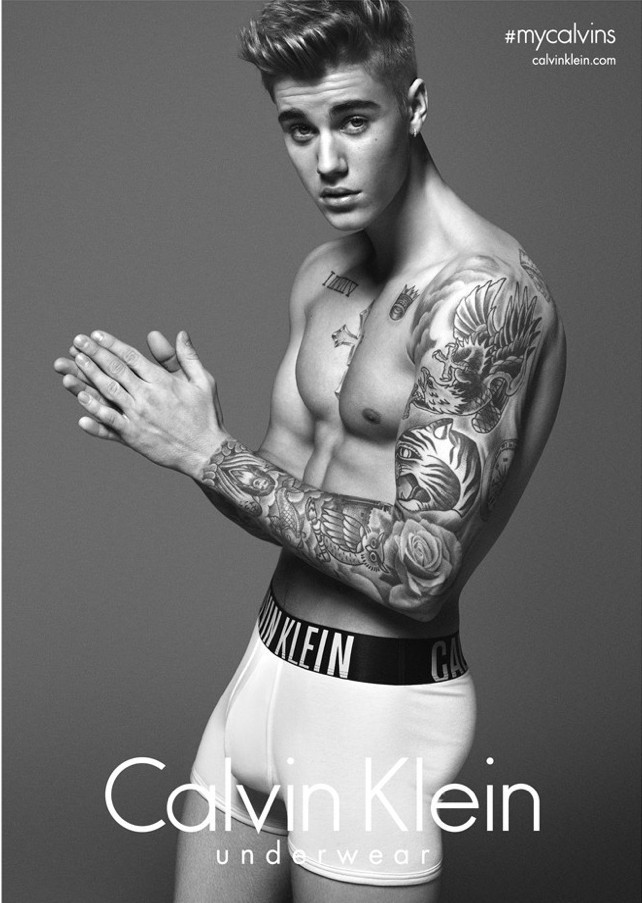 While we aren't addressing Dickgate 2k15, the Bieb's surprisingly woof-worthy Calvin Klein underwear shoot is nothing to really say "Sorry" for (sorry). And while the goods may have been, ahem, digitally altered (as all commercial campaigns are!), we're still pretty confident that these pics single-handedly helped spike sales of both briefs and official Bieber 2016 calendars.
Rafael Nadal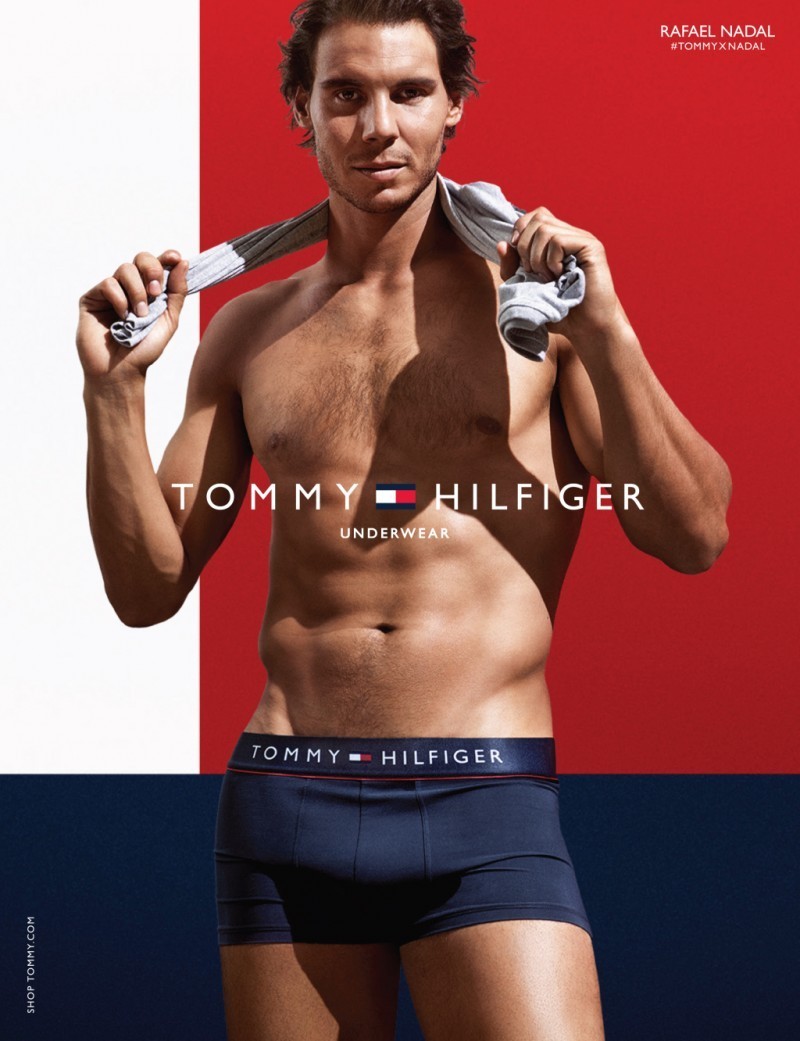 Speaking of mad sexy skivvies campaigns, Tommy Hilfiger also upped their game this year with the face (and the full package) of tennis hunksicle Rafael Nadal. I mean, just look at that smoulder and that V and that happy trail and oh my god, I'm lowkey totally okay with being crushed in those incredible arms, but here is neither the time or the place to fanfic, so I'll just keep it short. After all, the fact that it's all (most likely) 100% real is probably enough to start all ya filthy animals salivating.
Matthew Lewis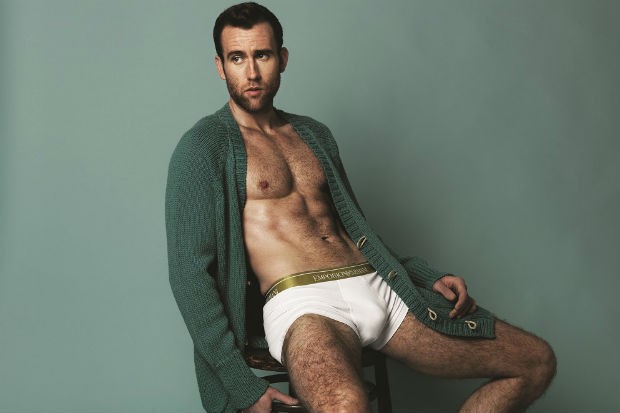 Once upon a time, actor Matthew Lewis was an awkward teen who looked like this and played nerdy Neville Longbottom in the Harry Potter films. Now, one of the few miracles of adulthood has blessed dear Matthew, and he is effing hot. Earlier this year, Lewis posed in his panties for gay British magazine Attitude, and from the looks of it, Lewis has more than just attitude happening in those briefs. He's got attitude, a wand, a messenger owl and the entire Ministry of Magic happening south of the border and we are not mad at that. Hang in there, nerdy youths. One day you'll be an underwear model and everyone else you went to school with will look like Dobby.
Calvin Harris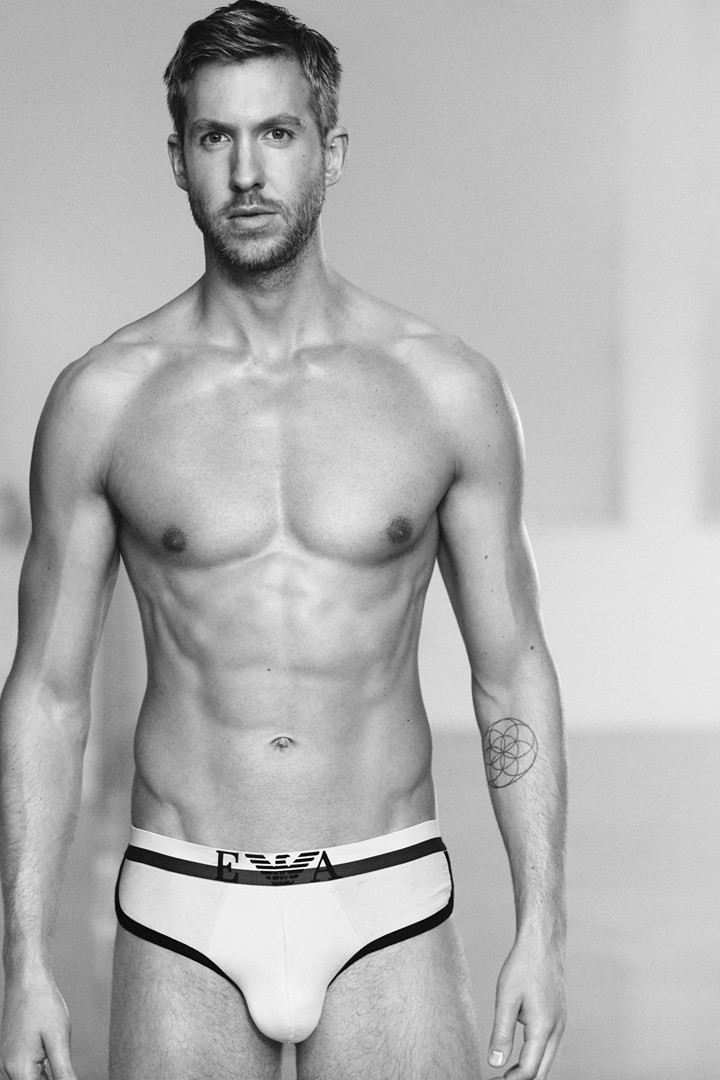 Calvin Harris serving major hammock hotness in his Emporio Armani ad will make you feel the bass drop.
Jermaine Jackson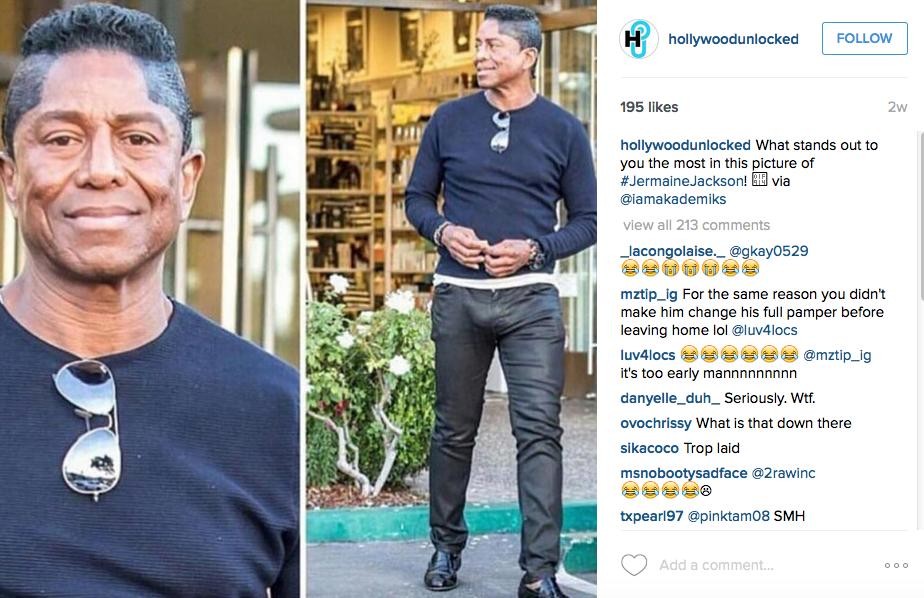 A moment of silence for the Dancing Machine in Jermaine's tight leather pants. Do what you do, Jermaine.

Zac Efron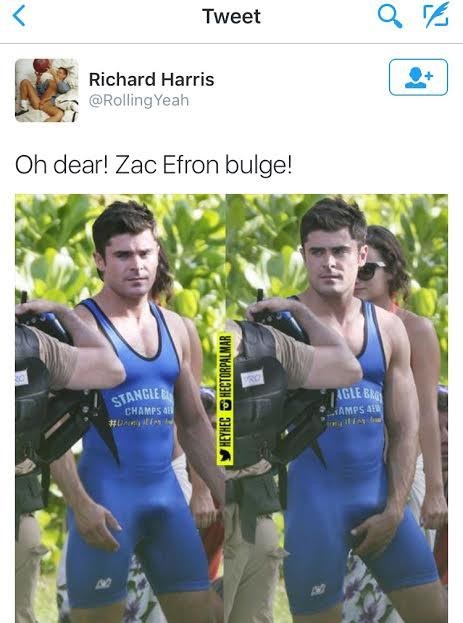 Seen here on the set of bro-opus Mike and Dave Need Wedding Dates, Zac and his protruding manhood are serving us "High school wrestling team captain who's mutually j/o'd with at least three guys and doesn't have time for your binary tyranny."
His Royal Highness, Prince Harry of Wales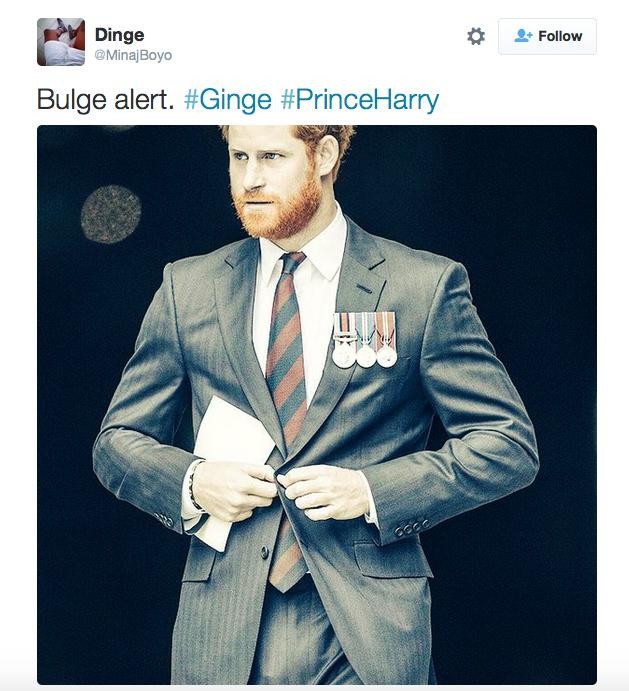 With a regal outline that could make even Jon Hamm bow his head, the 5th in line to the British throne politely makes the grade. God save the peen.

Mark Wahlberg
This Is Just A Picture Of Mark Wahlberg Walking - (Walking his bulge.) Yup — this is j ... - http://t.co/n6fHO1pWKf pic.twitter.com/dKPUpQxHnu
— Steve Roberts (@Steverob1066) September 22, 2015
Lest we forget...Wahlberg made a career out of his prominent member..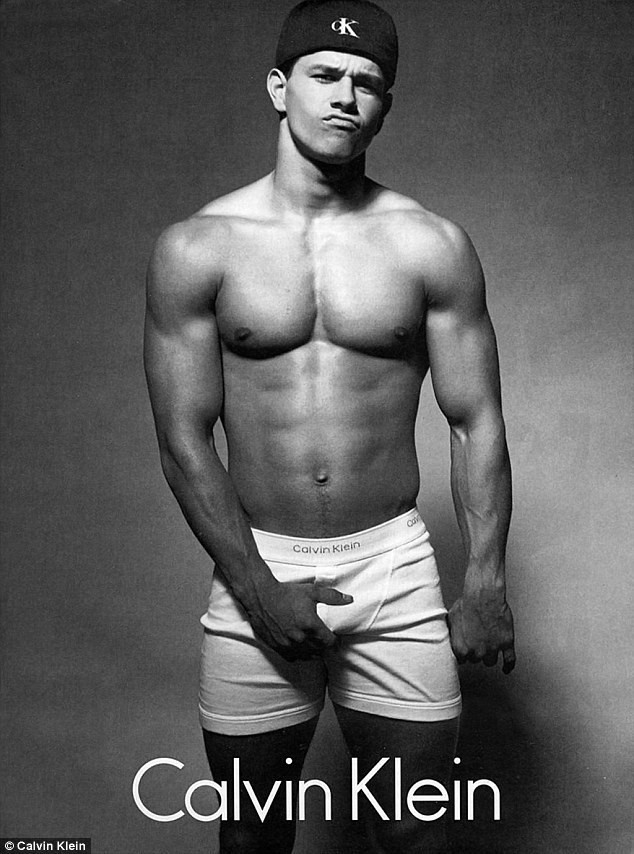 ...and even dedicated his '92 memoir Marky Mark to his own dick (-_-).
Viva la Dirk Diggler.
Lenny Kravitz

The singer split his leather pants open in the pelvic region during a concert this summer...
While he handled the bulge attack graciously, Lenny Kravitz is basically a collection of our dads in a cover band, so this still just feels...ew.