Dearly departed New York nightlife hub, CBGB, made its mark as a pinnacle piece of Punk Rock history by propelling the careers of legends Sonic Youth, Talking Heads, and The Ramones, just to name a few. Since it's devastating closure in 2006, the East Village landmark has been preserved as a John Varvatos store.

While few original remnants of the venue remain, there is one piece that has stood the test of time, one of the original CBGB awnings, and now that piece of history is being auctioned off via Sotheby's auction house. Drew Bushong, owner of the piece and past manager of CBGB, told Gothamist that he snagged the awning in 2004 when it was mindlessly thrown in the trash (WTF). Bushong expects to receive at least $25,000 for it.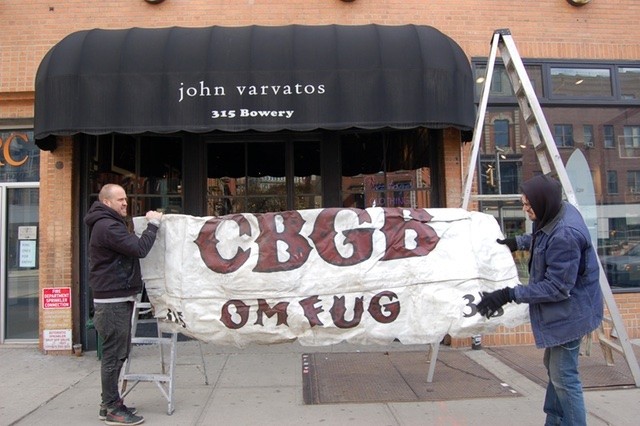 Photo via Gothamist by Rainer Turim
Sotheby's has yet to verify the awning's authentication, but just the thought of reliving those glory days of booze, drugs, and New York punk rock sends tingles down our leather jacket clad spines.