On the red carpet last night at the Los Angeles premiere of Star Wars: The Force Awakens, General Leia (Carrie Fisher) and her daughter, Billie Lourd (who is also in the film), arrived late to the party (after being stopped by security in their car for 40 minutes).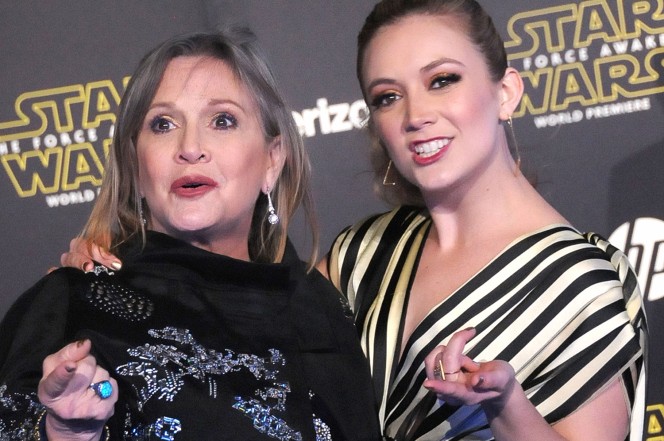 Fortunately, they made it in time to do some carpet chats, alongside their costar Oscar Isaac, and once again, Ms. Fisher took an interview and made it her bitch.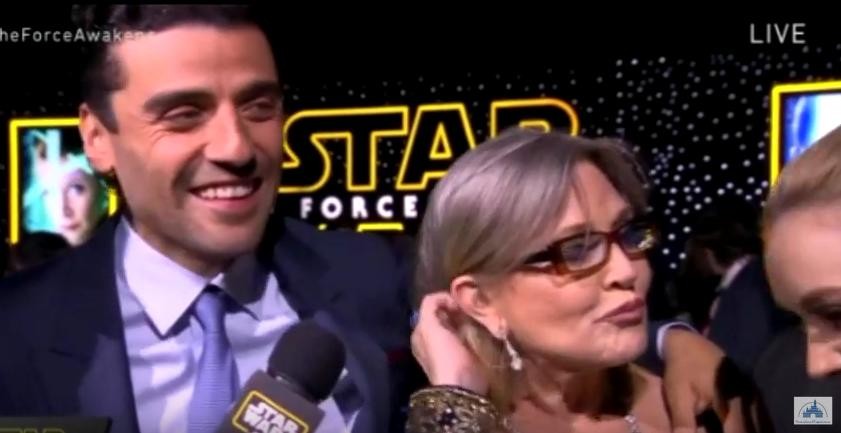 During a LiveStream with hosts from the Disneyland Experience, Carrie decided to "be the interviewer," and ask Oscar some rapid fire questions.
Some highlights:
"Look how good looking he is! But like I told you, it's NOT an accomplishment, it's a birth gift!"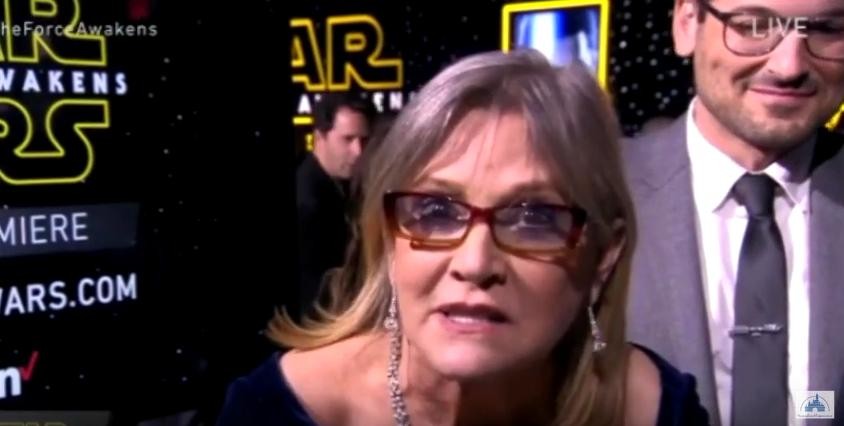 After Oscar asks her how she prepared for the role:
"I asked the young Carrie Fisher what it would be like 40 years from the first movie; she was very busy partying, making sure that I would look like shit later."
Continuing on the shit-storm:
"By shit...I don't mean shit; I mean...not as good as."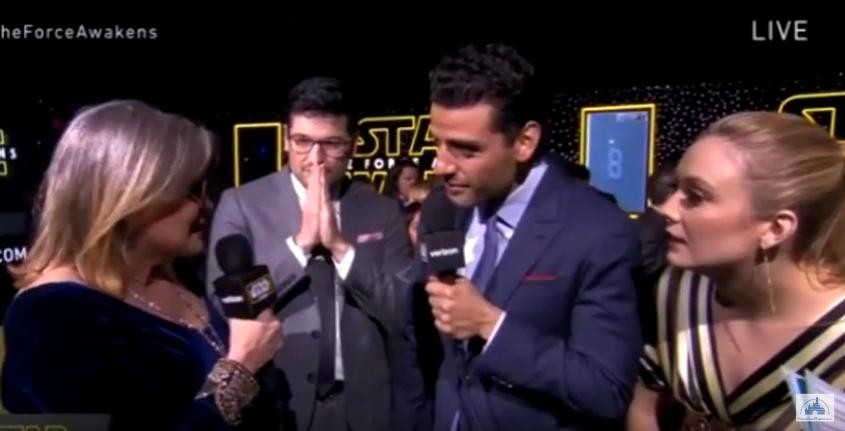 "By shit you mean feces!" Isaacs chimes in.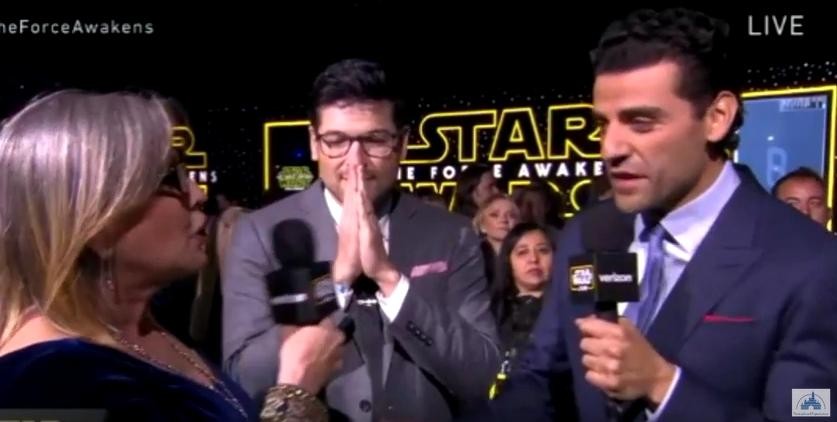 All the while, the male Disney host has his prayer hands pressed against his face in a "I am so fucked" motion.
Can they just stretch the Force Awakens press junket until the end of 2017? The world is going to be a darker place when Carrie Fisher stops doing interviews.