Calling all Stans! To celebrate the 16th anniversary of the release of the Marshall Mathers LP, Eminem is selling some limited edition swag INCLUDING real bricks from his childhood home in Detroit, which was featured on the album's cover. Just in time for Father's Day! Slim Shady salvaged the bricks when he found out the house was slated for demolition, and is selling them in a edition of 700 on his website. If you miss out on the bricks, he's also selling dog tags emblazoned with his Detroit address and MMLP cassette tapes, which could have been salvaged from any yard sale in America.
Lose yourself in this $350 deal!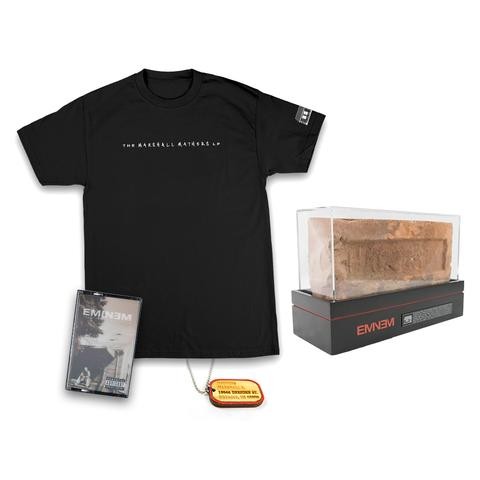 If you miss out on the bricks, the dog tags, the T-shirt AND the cassette tape, don't worry, there will always be mom's spaghetti.