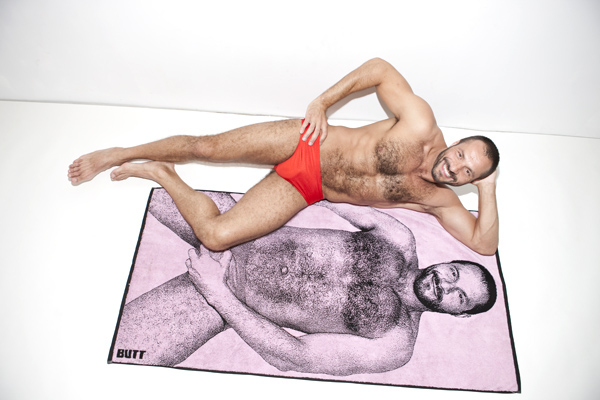 What do you get the gay who has everything?
BUTT magazine
/
American Apparel
sexy beach towels!!!

The towels each feature a sexy guy (most have been previously featured in the pages of Butt, the downtown gays favorite sexy-n-stylish magazine). Arpad Miklos is our favorite. Here he is shown lounging seductively on one of the towels that features his likeness. They're all photographed by photographer Marcelo Krasilcic and retail for 45 clams at American Apparel stores.