Bushwick Film Festival to Screen Sean Glass's Latest Short Benefits.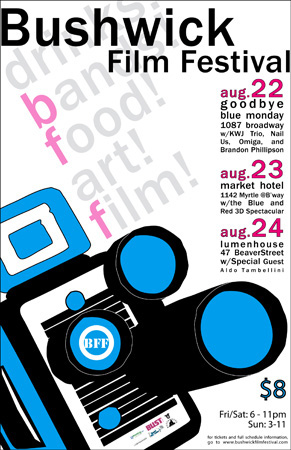 As you know, on August 8th I went up to Boston to film director Sean Glass's latest short, Benefits. Well, this weekend, the film is being screened at 8 p.m. this Sunday night at the Bushwick Film Festival in Brooklyn. Social types that play socialites... a stretch, I know. Expect to see New York scenesters such as Byrdie Bell, Liam McMullan and Stephanie Wei transformed into scene-stealers. The rest of the cast includes actors Brian Boulos, Kristy Rao, Nicole Jacobs and Brad Woolf. Please come out and show your support...it's my first film festival.
Oh, wait! Hold on... it's Hollywood on the other line. I'm gonna have to take this...
XxPJC