Convicted sex felon Brock Allen Turner, who was found guilty of brutally raping an unconscious woman behind a dumpster during his freshman year at Stanford University, will only spend 3 of the 6 months of his prison sentence.
Because of course.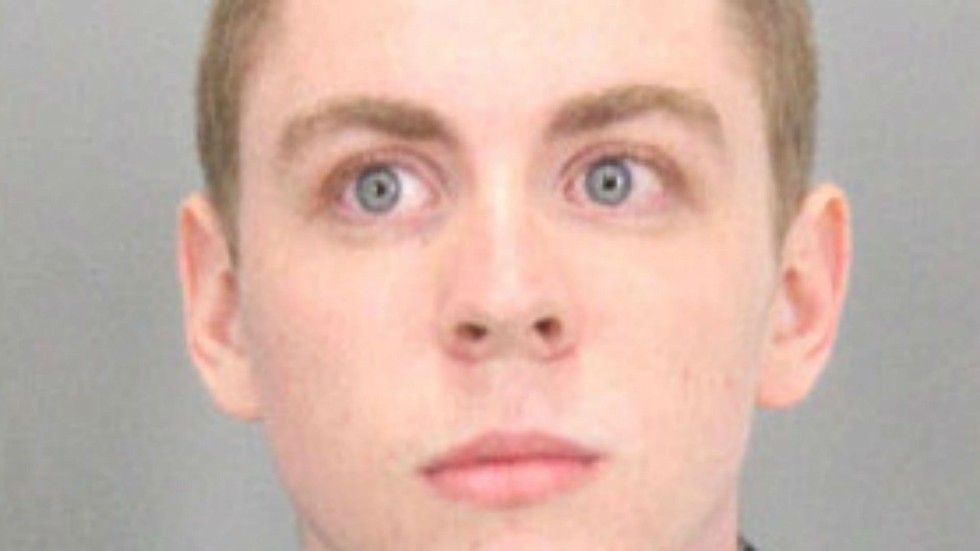 Judge Aaron Persky, who presided over this horrifying trial, felt any more extensive jail time, would have "severe" impact on Turner; originally, the former "star swimmer" and former student faced a maximum of 14 years.
As reported by Mic, as well as The Washington Post, Turner's inmate details at the Santa Clara county jail he will be interned at, are now available to the public; it clearly shows that the 20-year-old rapist, who began his sentence on June 2, will be released on September 2, 2016.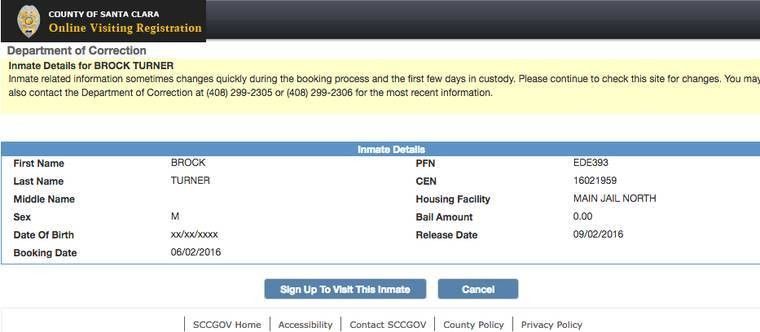 Santa Clara County Jail inmates, according to The Chicago Tribune, only serve 50% of their sentences "if they keep a clean disciplinary record."

3 months.
3 fucking months.
In his own letter to the Judge Persky (who by the way, just got a freshly minted 6 year term added onto his career), Brock plead for probation instead of jail time, and spent more time lamenting what he's lost in this:
If I were to be placed on probation, I can positively say, without a single shred of doubt in my mind, that I would never have any problem with law enforcement. Before this happened, I never had any trouble with law enforcement and I plan on maintaining that. I've been shattered by the party culture and risk taking behavior that I briefly experienced in my four months at school. I've lost my chance to swim in the Olympics. I've lost my ability to obtain a Stanford degree. I've lost employment opportunity, my reputation and most of all, my life. These things force me to never want to put myself in a position where I have to sacrifice everything. I would make it my life's mission to show everyone that I can contribute and be a positive influence on society from these events that have transpired. I will never put myself through an event where it will give someone the ability to question whether I really can be a betterment to society. I want no one, male or female, to have to experience the destructive consequences of making decisions while under the influence of alcohol. I want to be a voice of reason in a time where people's attitudes and preconceived notions about partying and drinking have already been established. I want to let young people now, as I did not, that things can go from fun to ruined in just one night.
"Fun," "20 minutes of action," "partying," "drinking"--why don't you just say what it is, Brock?
You raped someone.
You're a rapist.