Britney Jean Spears hopped into the passenger seat on James Corden's extremely popular "Carpool Karaoke" series, and the result, as you would imagine, is just splendid.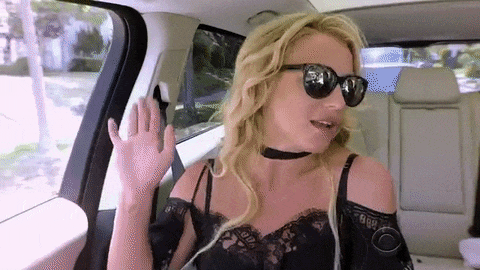 Glory-ous, even.
Some Br'tney highlights:
On what "Oops...I Did It Again" is really about:
"I'm not sure...I think it's just a song."
After proclaiming she wants three more children:
(In Ace of Base voice) "All that she wants is another baby..."
Then this happened...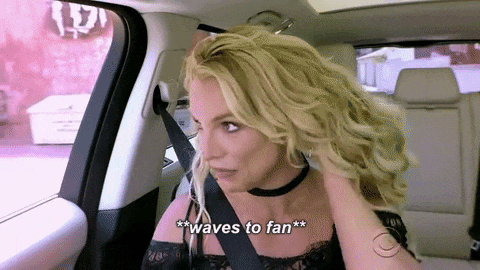 On the possibility of future romances:

"I might not ever do the "men" thing again...I might French kiss someone, but I don't believe in marriage anymore."
My new life motto.
On the best alias she's used while staying at a hotel:
"INeedADick."
Same.
And then there's this slice of heaven: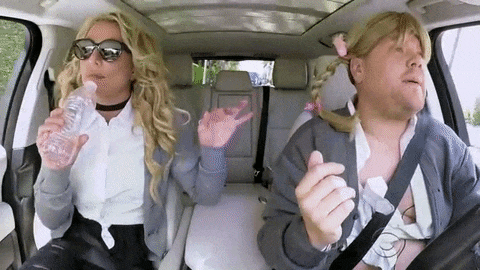 Watch below.