If there is one thing that Britney Spears loves, it's a short-sleeved turtleneck. Can't say we fully support her sartorial preference (a short-sleeved turtleneck is up there on our list of impractical fashion no-nos, along with platform flip-flops and tank-tops with hoods), but we're happy for Britney that she's found something she's liked and stuck with for all these years -- especially considering how chaotic and out of control her life must surely have felt at times! Check out these images of the pop-star sporting some SSTs throughout the years.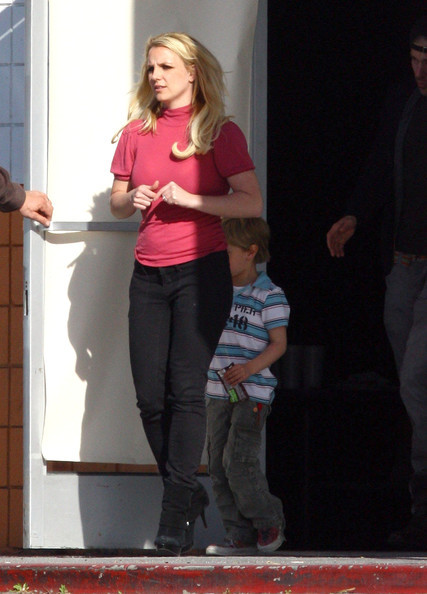 Here she is yesterday, leaving the Camarillo Bowling alley in Camarillo, CA, with her sons.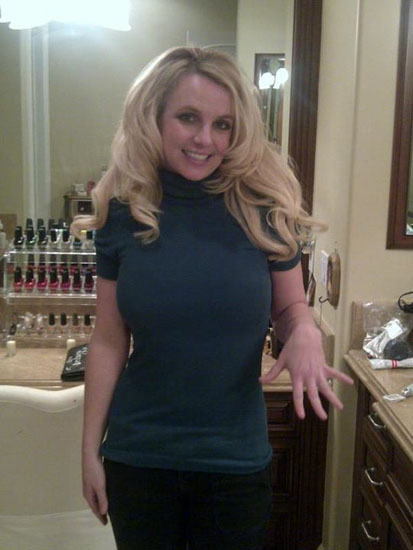 Britney showing off her engagement ring back in early January.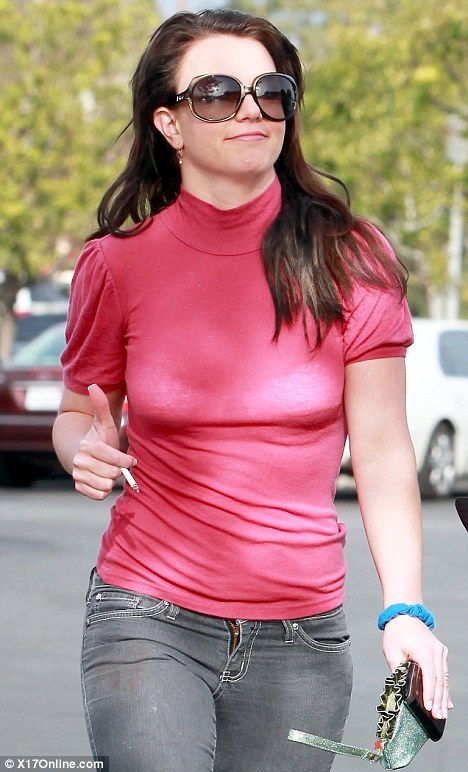 In January of 2010, near her home in Calabasas, CA. [Ed. repeat alert!]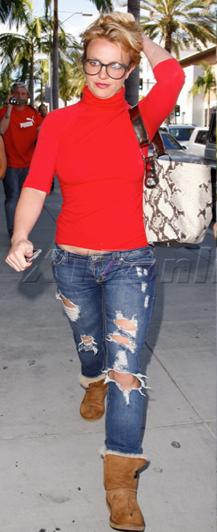 In January of 2010, shopping in Beverly Hills.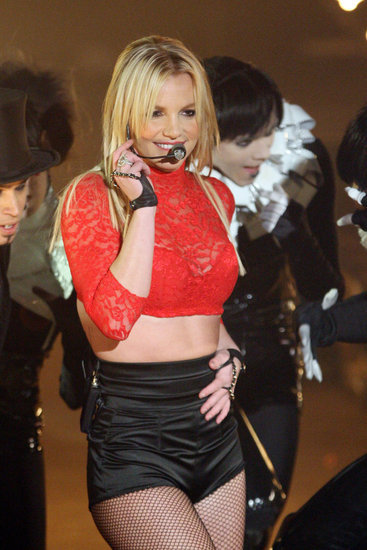 Performing on
Good Morning America
, December 2008.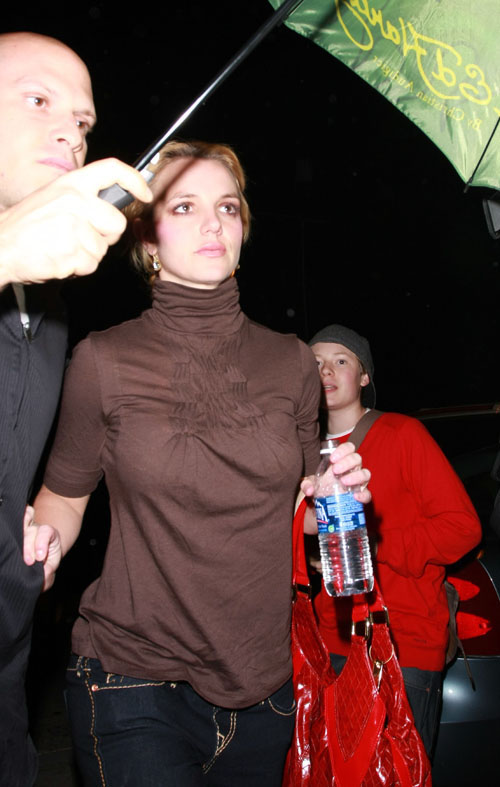 In November of 2008, leaving Sur restaurant.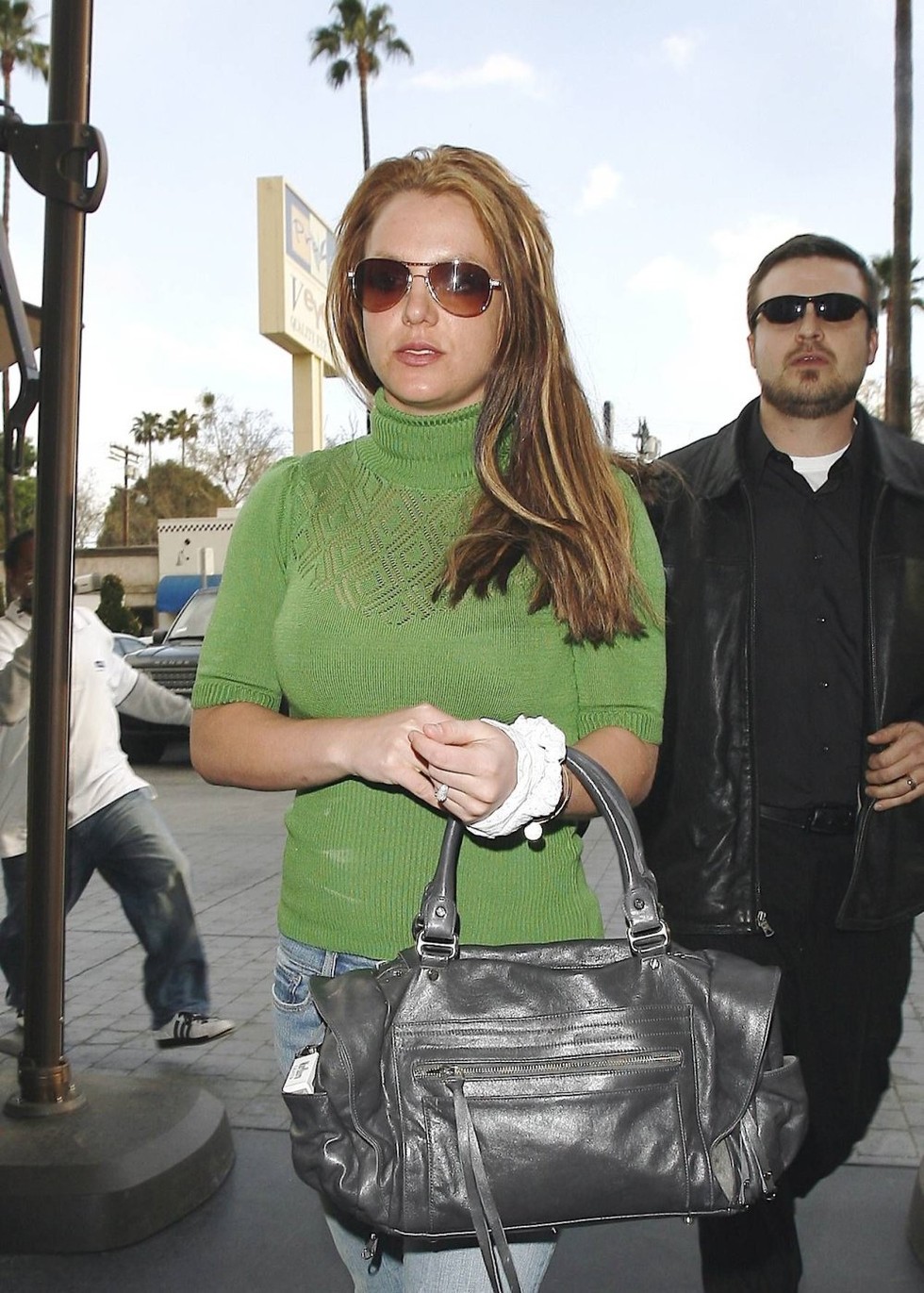 In March of 2008, arriving at Romanov restaurant in L.A.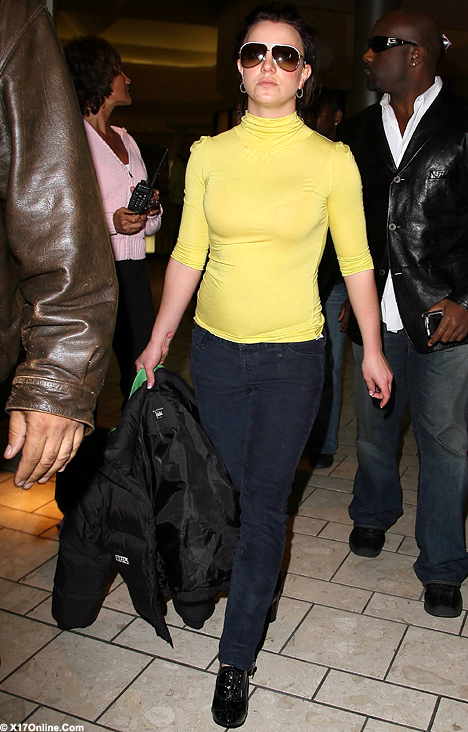 February of 2008.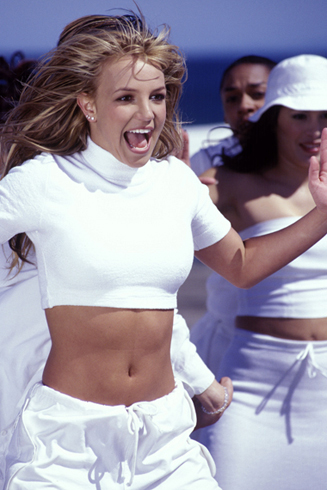 Where it all began? Her 1999 music video for "
Sometimes
."