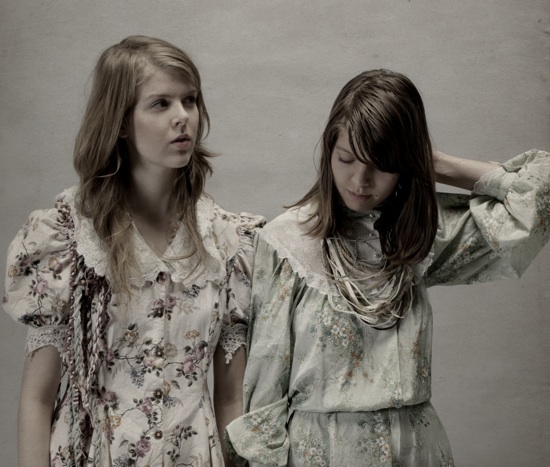 Why is everything so damn cute in Iceland? Case in point: Pascal Pinon, a Reykjavik-based band made up of 16-year-old twin sisters Jófrídur and Ásthildur Ákadóttir. Their eponymous debut album, comprised of simple, eerie, dreamy pop tunes (our favorite is the charmingly straightforward, "I Wrote a Song"), was released this past December via Morr Music. We chatted with Jófríður via email. So what do your classmates think of the band? Have you played at any school
functions?
When we were starting the band we tried not to play at any school events, mostly because we didn't want to seem desperate and we didn't want to show off, and I think we preferred that  nobody knew about the band at all. but our schoolmates have been very positive and happy and we wouldn't mind playing in our school someday.
Who are your musical inspirations?
We are listening to a lot of classical music as well as electronic music at the moment so our musical inspirations come from everywhere.
Do you hang out with any other super-young bands? Is there an Icelandic, super-young band scene?
We're not familiar with that many super-young bands but we know friends from our school are in a jazz band and they're about the same age as we are. We've never really liked jazz but they are kind of cool.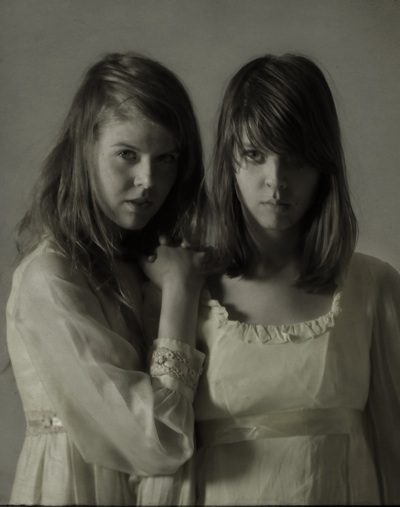 In your heads, when you imagine folks to listening to the album, where are they? At home? In their car? At work?
We would want everybody to be in a quiet room, where it's really warm and nobody is bothering you and the colors are orange or brown and it's above all incredibly cozy. Llisten on vinyl if that's possible. Another place we like is somewhere in the woods during summer and you're lying in grass and trying to see animals in the clouds. Then you'd have to use an iPod or something transportable.
Where do you see yourselves in five years?
Hmm.... We'll be 21 then so we'd have finished school. It would be nice to live somewhere abroad, studying something very specific that you can't learn in Iceland and have read tons of great books and seen tons of cool movies.
What's the songwriting process for you guys?
I write the songs and lyrics on my guitar and if they are good enough I  teach them to the rest of the band. They mostly just have Cs and Fs in them so it's not hard at all.
How does being twins affect your music?
We argue more.
Do you have plans to play in the US?
Well, i think you must at least once in your career play in the U.S., right? So that's sort of a plan i guess.
What do your parents think of the band?
They like it. Our mom is our number-one biggest fan and our dad has helped us more with this project than anyone else, so we're are very lucky to have them behind us, especially when we are being lazy (which we sometimes are).