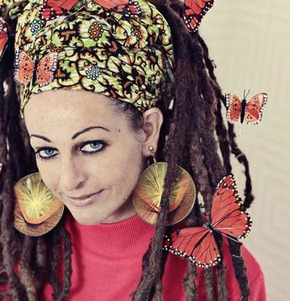 Only a few months back I saw a poster for a 'Slits' gig in London and decided to go out of morbid nostalgia. My goddaughter Hollie Cook had recently started playing keyboards and singing for the re-vamped version of the band
the Slits
and had assured me it would be amazing.
Admittedly, I was slightly worried about going. I had been a regular at many of their early gigs during the punk days and while I have followed the career of lead singer
Ari Up
, I couldn't imagine how they would sound in present tense. For me, the Slits was one of the best punk groups ever and, quite possibly, the best girl group ever. Working with veteran reggae producer Dennis Bovell, they created a unique sound which Bob Marley was surely referring to in his song "Punky Reggae Party." They twisted the punk attitude with roots reggae on songs like "Typical Girls," "Shoplifting" and their classic cover of Marvin Gaye's "Heard it Through The Grapevine."
To my joy and relief, the gig was amazing and they sounded as alive and relevant today as they did in 1976. Ari was electric and at one point she had half the females in the crowd up on stage dancing with her. During one of the newer songs, bass player Tess Pollitt was forced onto the keyboards and had to read her parts sheepishly from a sheet of paper. This, however, just added to the anarchy chic of the performance! They had killer reggae producer and artist Adrian Sherwood mixing the sound,and I could barley keep my feet still. I'm so glad I got to see that show because, sadly, singer Ari Up (
née Arianna Foster) passed away this week after a brief battle with cancer.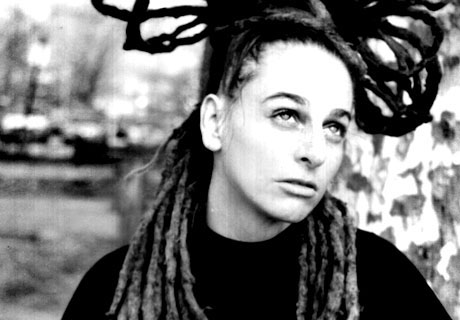 At 48 she was still a baby, but I'm reminded that she was only 14 the first time I met her around 1976. It was outside The Roxy club, a legendary punk haunt. Ari spat on me when I said hello. These days that might be rather shocking, but back then it was a term of endearment. Or am I simply fooling myself? Whatever sentiment she was expressing, I was thrilled to, briefly, be the centre of attention and dined out on the story forever.
 
In the early '90s I tried to sign Ari to my dance label More Protein after hearing a brilliant track she did called "Rent A Dread," another quasi-punk, reggae mash-up that echoed the early Slits sound. She came to meet me with her two gorgeous sons and they were all wearing matching pink tracksuits. We never managed to make the deal, but I continued to follow and admire her antics.

Ari was a one off, vibrant lunatic and the polar opposite of the kind of boring girls she ridiculed in "Typical Girls," a song that still stands up after 30 years. The Slits were everything that punk was meant to be and Ari Up will be remembered as one of the greats of punk. I record her passing with great sadness and lasting admiration.















Follow Boy George on Twitter @BoyGeorge