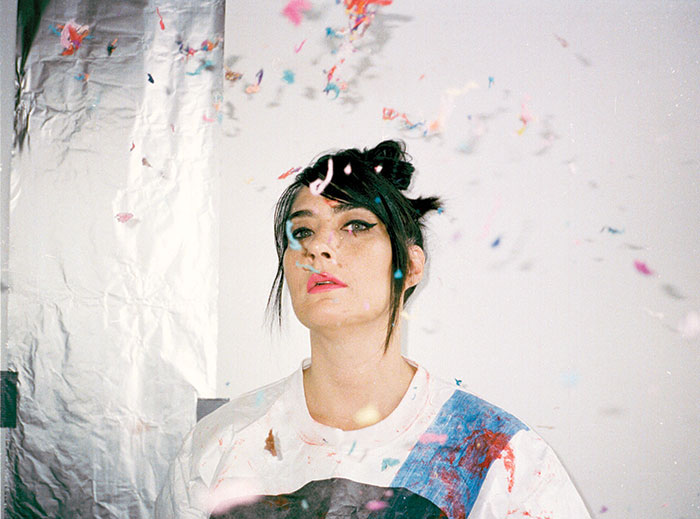 It was announced today by Boston mayor Marty Walsh that tomorrow, April 9th, is officially declared Riot Grrrl Day in the city of Boston in honor of Kathleen Hanna, seminal punk musician, artist, activist and frontwoman of Bikini Kill, Le Tigre,
the Julie Ruin
. (Not to mention t
he funniest Walking Dead live-tweeter ever
).
Boston Magazine
reports that Hanna will be presented with the proclamation by Boston's Chief of Policy Joyce Lineham at tomorrow night's Julie Ruin performance at Boston's Wilbur Theatre.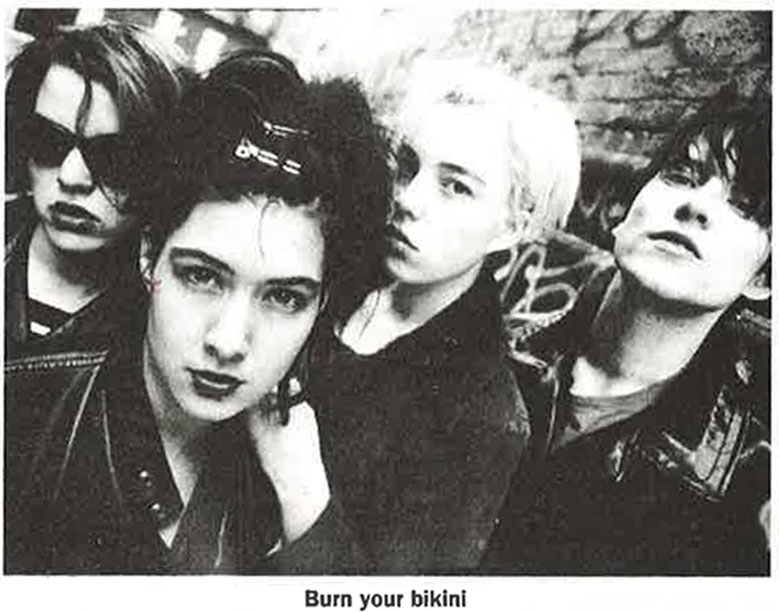 Bikini Kill in Paper, April 1992
Lineham and Hanna go way back, with Lineham having previously worked at Sub Pop and as a show promoter in the '90s.
The format of Walsh's proclamation was adapted from Hanna's
Riot Grrrl Manifesto
, with a portion reading, "Riot grrrls redefine the language used against them and continue to fight the newest incarnations of patriarchy. In doing so, they ironically confirm one ex-congressman's accidental wisdom: 'the female body has ways to try to shut that down.' It sure does: women's voices telling their stories can shut that down."
See the whole proclamation below via
Jezebel
.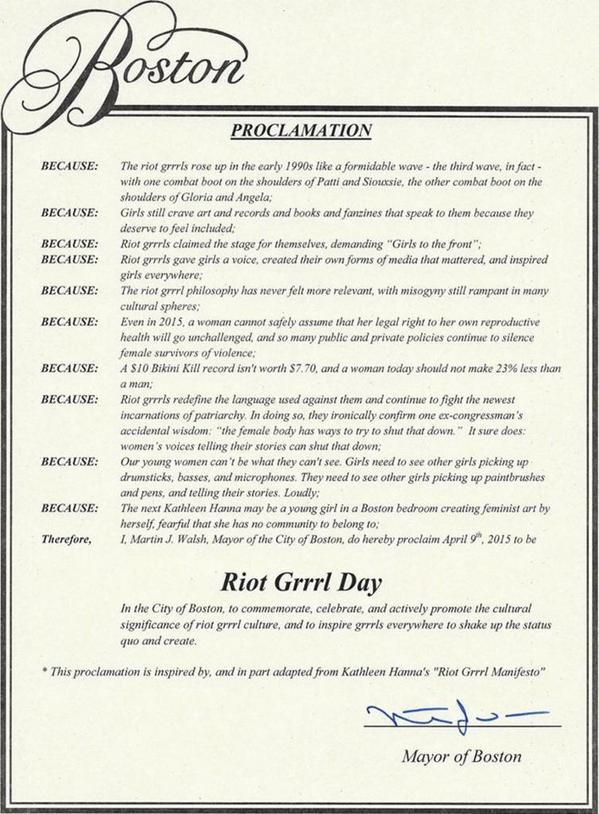 Photo of Kathleen Hanna by Harry McNally.