Bollywood Babe Vikas Manaktala and Designer Rohit Bal Are a Pair? Heartbreak for Mr. Mickey!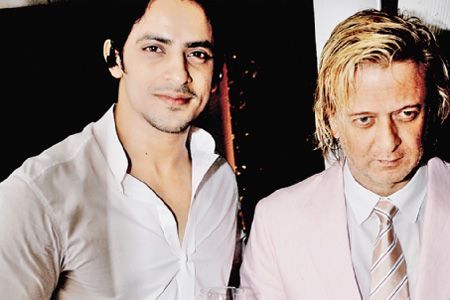 Mr. Mickey's traveling abroad in India and, since I always make an effort to brush up on celebrity gossip wherever I'm visiting, I just found out that one of my biggest celebrity crushes, cute model/TVstar/movie heartthrob
Vikas Manaktala
, has been romantically linked to
Rohit Bal
, one of India's most famous fashion designers. Bal, who is openly gay -- something rarely seen in conservative India, where homosexuality is considered deeply taboo and is still illegal in some parts of the country -- has been linked with several of the sexiest men on the subcontinent, including model
Lalit Tehlan
. Most of the stories I could find linking Manaktala and Bal are a few months old, but the duo have been photographed together at several parties. Sigh. Some guys have ALL the luck!