UPDATE: Blake's publicists Blake has "apologized" for the arsenal of ghoulishly offensive past tweets that have recently surfaced: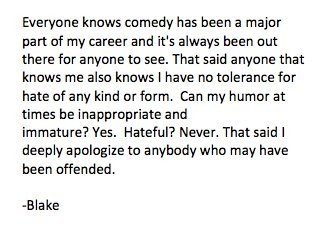 "Comedy."
Ok.
The Voice judge/Gwen Stefani's Myspace #1 in her top 8 Blake Shelton (who, for the record, I have never even heard speak) is under fire after some old tweets of his have unfortunately surfaced.
Let's take a quick into the murky waters of one man's deeply tormented inner psyche.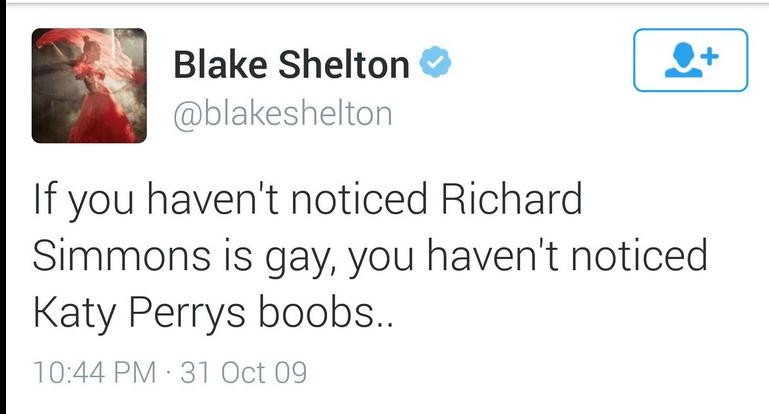 ????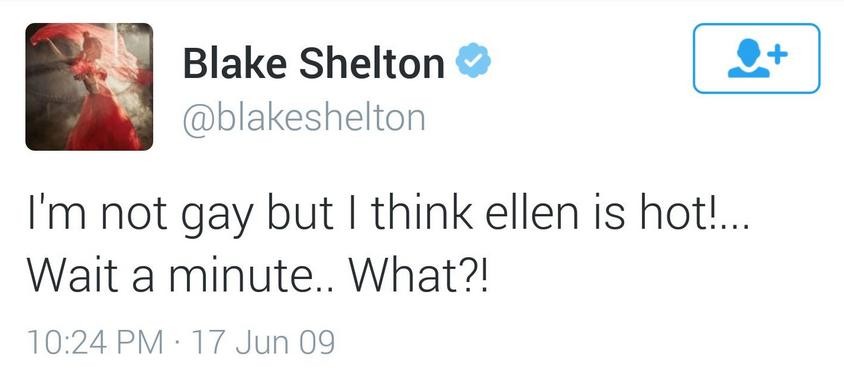 ????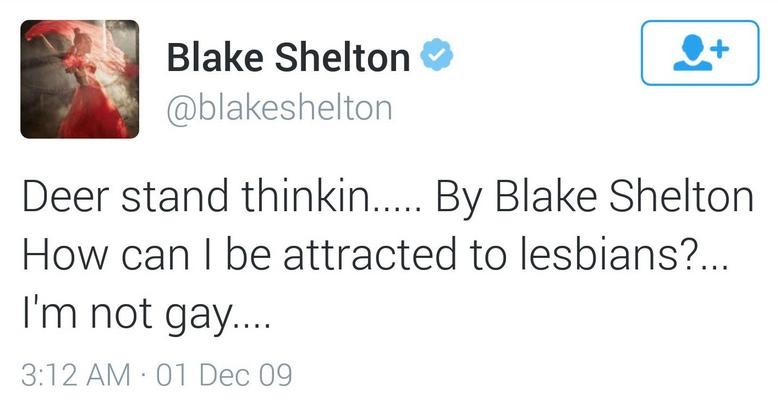 In case you didn't know, a "deer stand" is an elevated post for mowing down deers.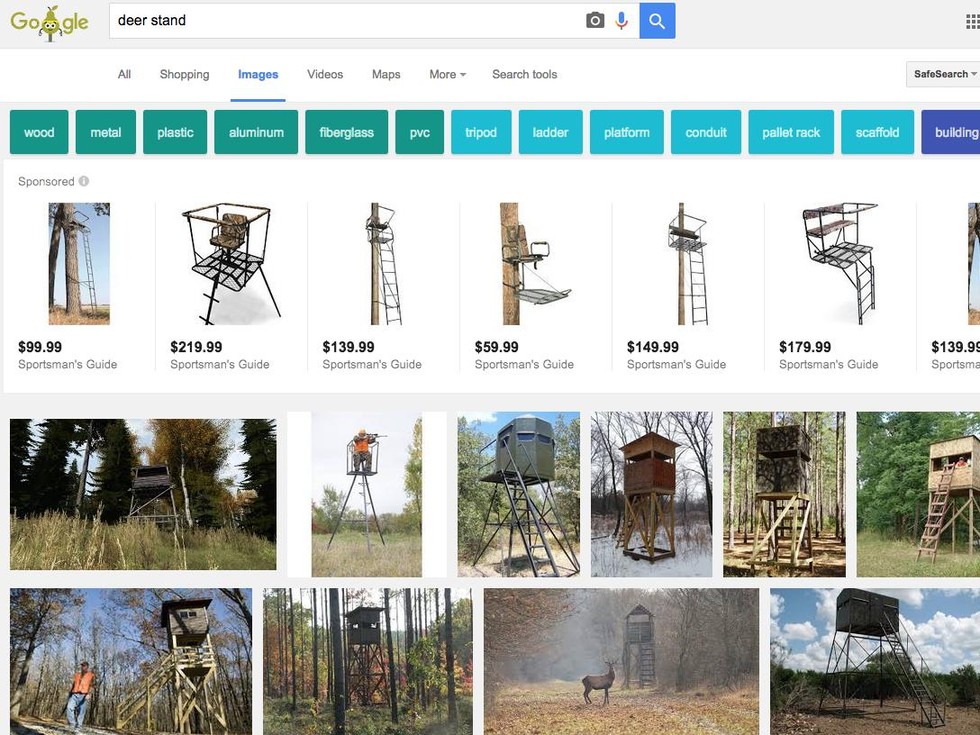 Blake Shelton is not gay, and in a deer stand!
"Just me in mah deer stand," Blake said, sipping a Coors Light, in a very not gay way.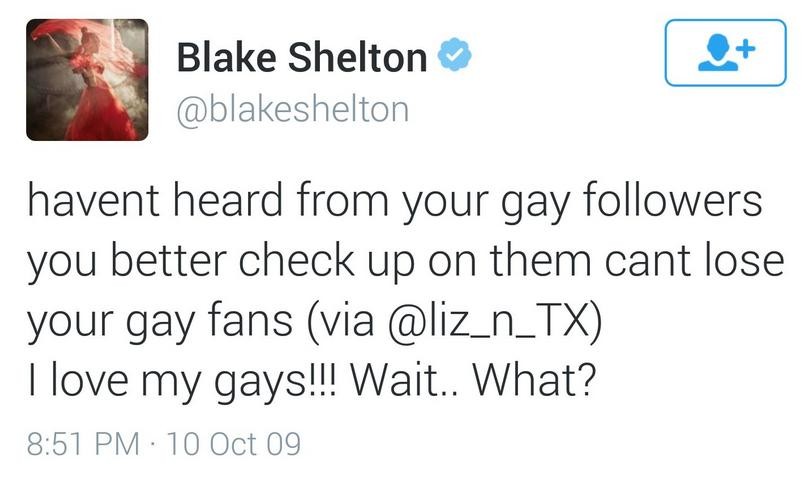 "Wait.. what?"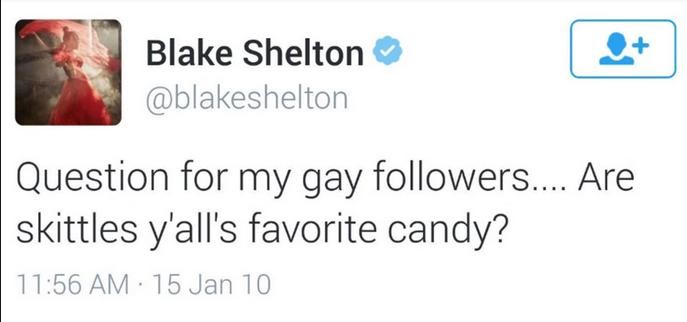 As a gay man, I must say, I do love Skittles, Blake!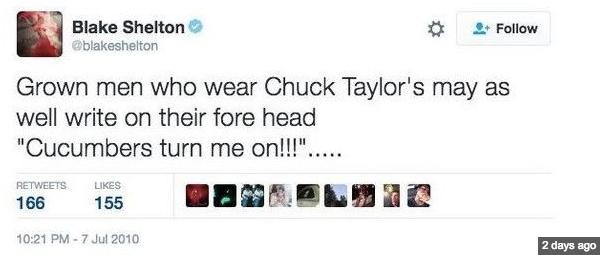 I'm going to go home and deep throat a cucumber tonight in my worn-out Chuck Taylors, just for you.

-_-
Shelton's fixation on "gay" seemed to continue in 2012.


He also squeezed in some racism...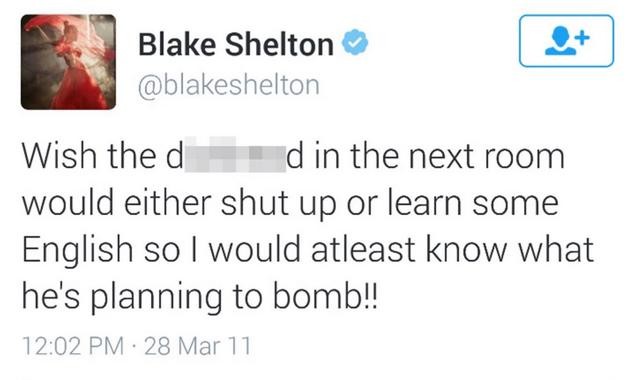 ...and some casual misogyny...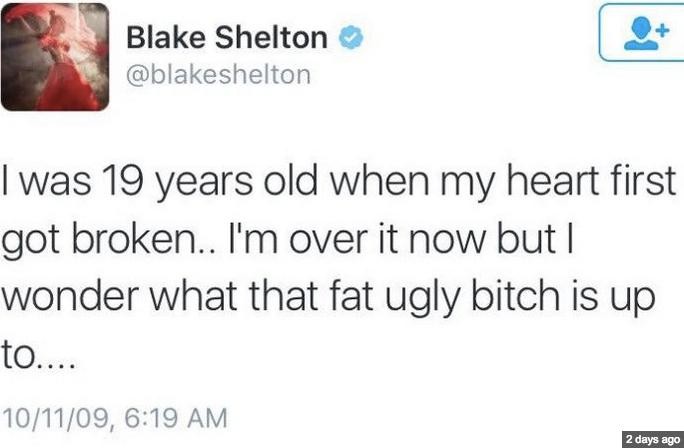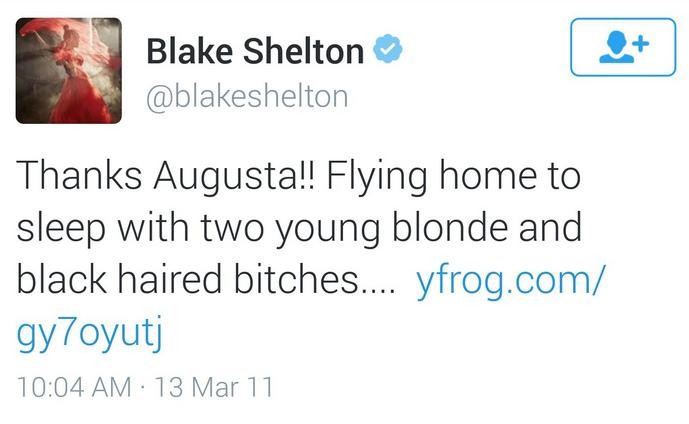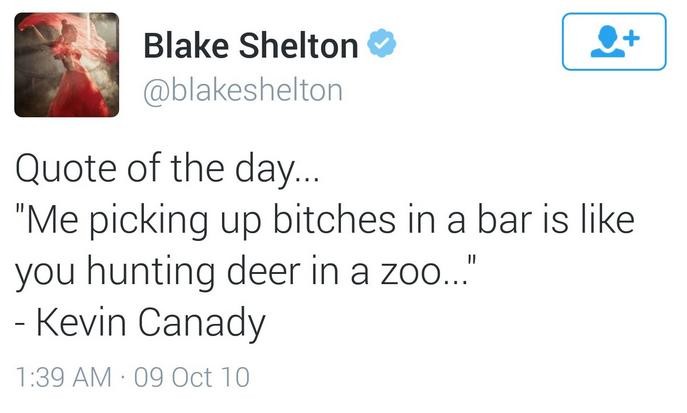 The real stunner, though? This horror featuring a then-teenaged Dakota Fanning, and Amanda Seyfried. Because apparently all blonde women (including underaged women!) are interchangeable fuck-bots.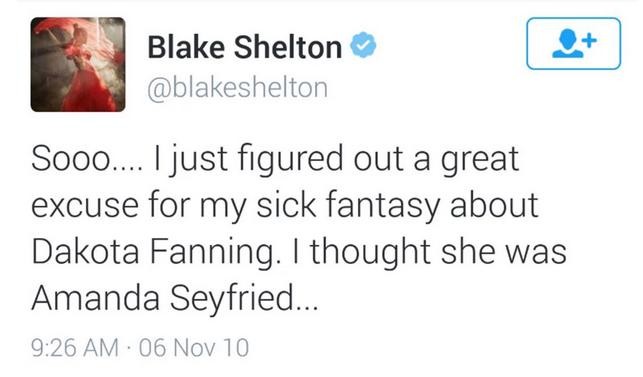 Gwen, girl, get out now.