Bing Bang/ Anna Sheffield Sample Sale Starts Today!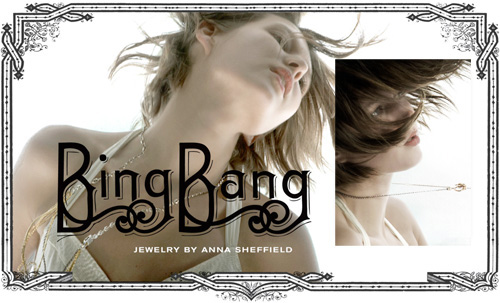 Oh my, it's that time of the year again! No, not the time to contemplate what you are gonna be for Halloween (I guess you should've done that back in July), but the Holiday Shopping Season! Anna Sheffield and her diffusion line Bing Bang are having the "Holiday Sample Sale" starting today through Saturday at her showroom. Early bird gets the worm, so hop over there and get the goods first for you or someone who love fine jewelry with a "tough cookie" flair.
Anna Sheffield, 153 Lafayette St., 4th Fl., Oct. 7-10; Wed. 4 - 8 p.m., Thur. 12 - 7 p.m., Fri. 12 - 7 p.m., Sat. 11:30 a.m. - 5 p.m.