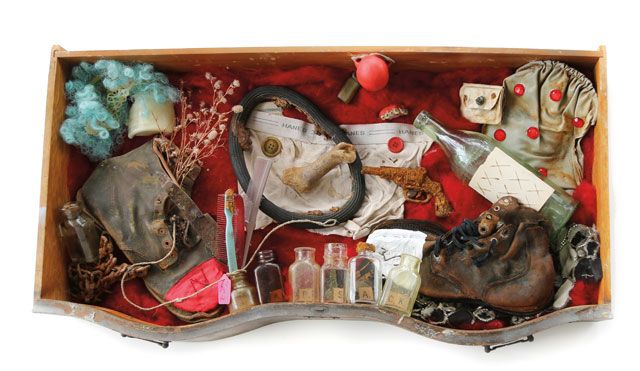 "Napsack," 2012

Casady is one-half of the psychedelic-folk duo CocoRosie. Her art exhibit,
Daisy Chain,
was shown at New York's Cheim & Read gallery this summer.
Describe your art in three words.
Tea-stained memoirs.
Describe your music in three words.
Child ghost ceremony.
Which came first, the art or the music?
All together.
What is the relation between songwriting and making art for you?
I approach both with a kind of gaudy patchwork style of contrasting objects. They thematically match, and they provide relief from the other. Music is the deeper one for its immaterial quality and ability to travel lightly.
How do you express yourself through art in ways that you can't through music? And vice versa?
Although language and lyrics are my first love, I find language is restricted in ways that the image is not.
How do you make time for both? And do you make music at different times of the day than art?
I go back and forth all day long. The songs are hand-painted or hand-typed, hanging like a group of ghosts on the wall waiting to be sung into song. I love to create soundtracks to still images. In this way, the song and the art object shape-shift back and forth, and this practice allows me to explore the thing deeper, discovering more.
What are you currently inspired by?
Creepy childhood memories, the spaces where dark things happened, pirates, astral travel.
What are you working on right now?
Peter Pan
, to be directed by Robert Wilson -- creating the music and other aspects of his vision.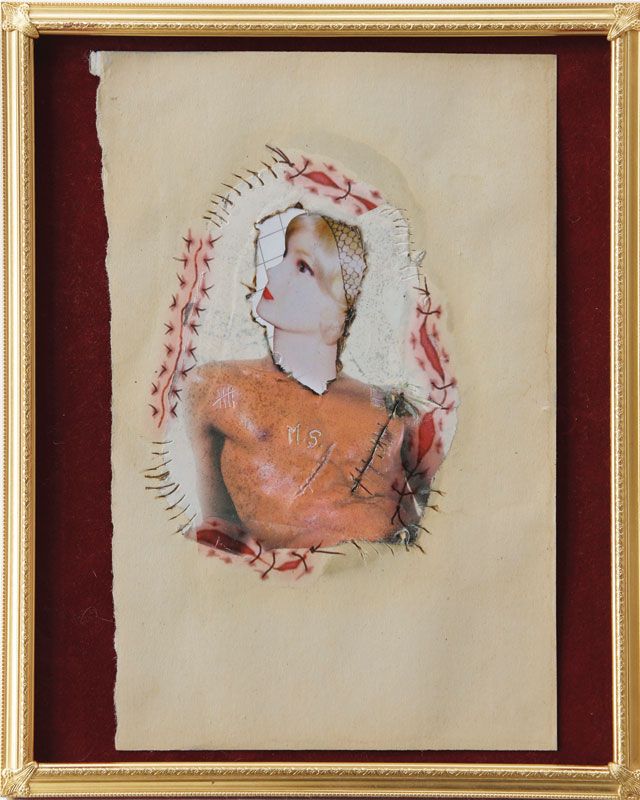 "Jail Bird"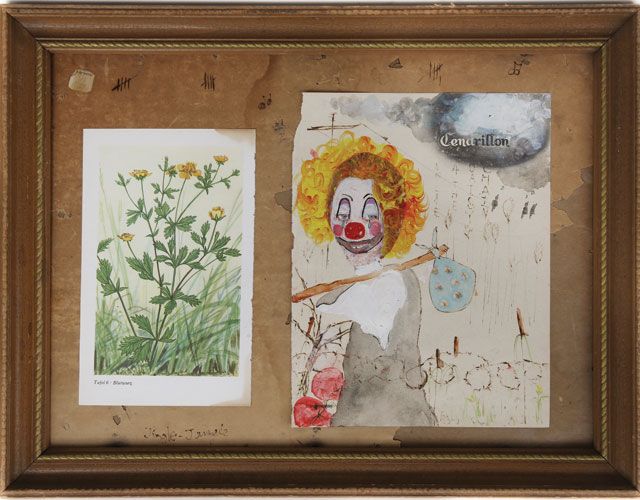 "Jingle-Jangle"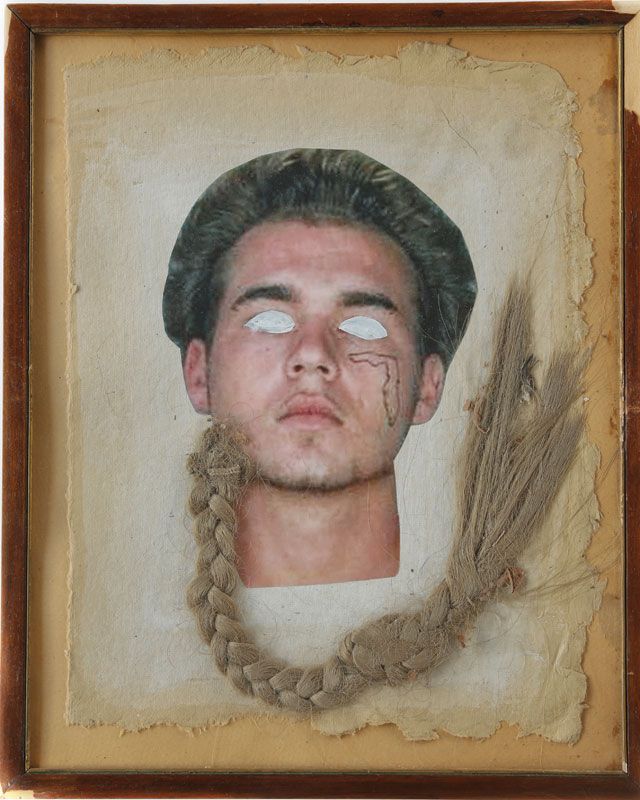 "Florida"