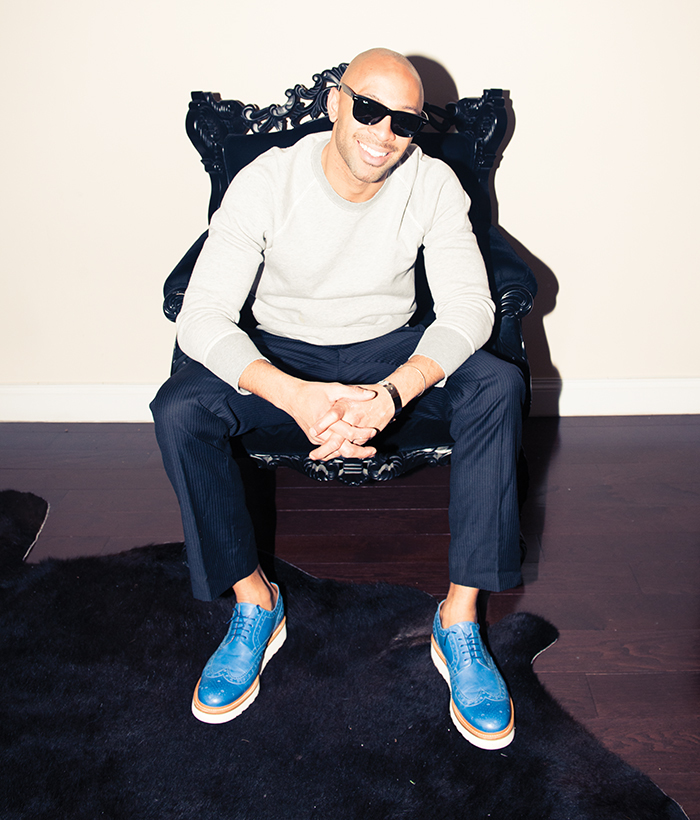 Sir John wears a shirt by vintage Lee, pants by Gucci, shoes by Grenson of London, bracelets by David Yurman and Cast of Vices and sunglasses by Ray-Ban.
Sir John has been doing other people's makeup -- and tending to his own smooth skin -- since he was 19 years old. After a brief stint in visual merchandising for Bergdorf Goodman and Gucci, he kick-started his career as a fashion and celebrity makeup artist when he became the legendary Pat McGrath's assistant. Now, in addition to regular clients like
Harper's Bazaar
,
Elle
and
Teen Vogue
, Sir John's roster includes A-list beauties like Naomi Campbell, Beyoncé and Karlie Kloss. When he's not traveling around the world for photo shoots and fashion weeks, he calls Harlem home.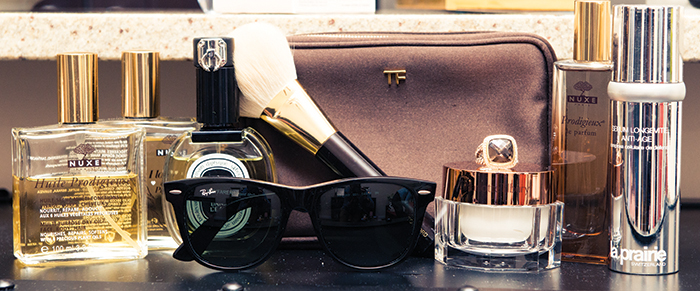 Sunglasses by Ray-Ban and ring by David Yurman.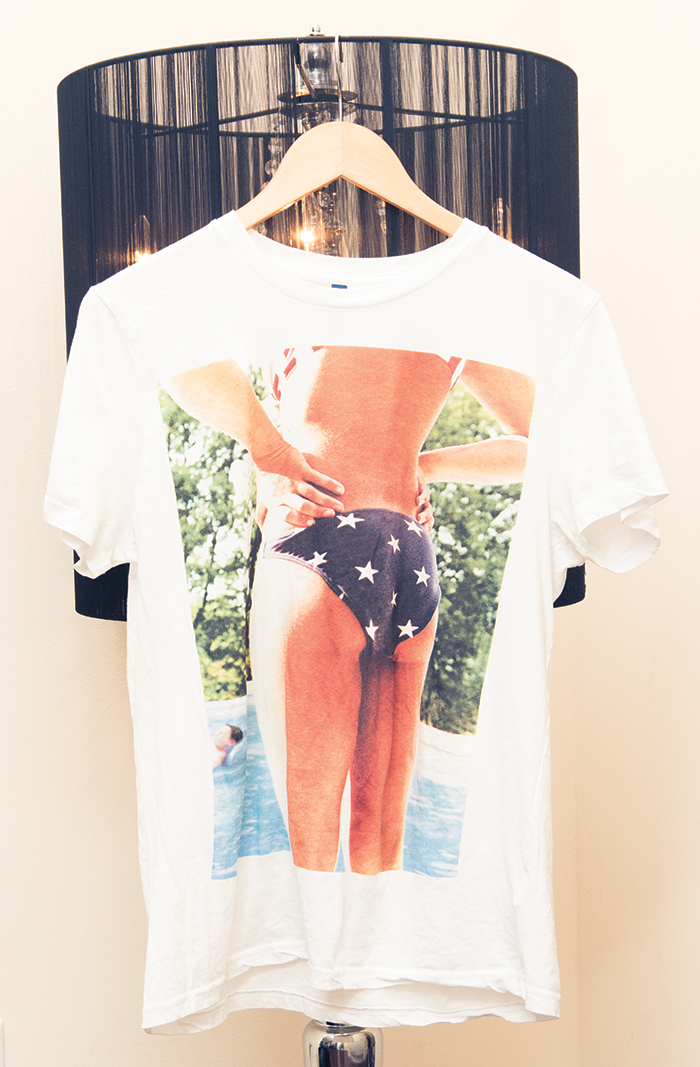 T-shirt by H&M.

In my apartment, every room is a dressing room. I pretty much get ready all over the house. After I get out of the shower, I'm running around the house in my underwear -- it's like
Risky Business
. My outerwear is in the living room, my trainers and boots are in my office and my skincare is in the bathroom. I have a closet full of skincare products and I rotate what's sitting out with the seasons. My stuff always gets swiped out of my cabinet by my friends. I once heard someone say, "Real guys don't moisturize," but my clients like Bey and Karlie Kloss appreciate a guy who moisturizes. It preserves their sexy for years to come. I'm the guy they come to for
their
guys.
My apartment's vibe is James Bond's lair meets a boutique hotel in Paris. It's a mix of baroque- and rococo-inspired elements with a traveled and storied sensibility. One of my favorite things in my house is my black baroque chair. I got it in a showroom in Miami. I saw it in the window and it was like when you see a puppy in the window and you have to take it home. I get my best ideas sitting in that chair.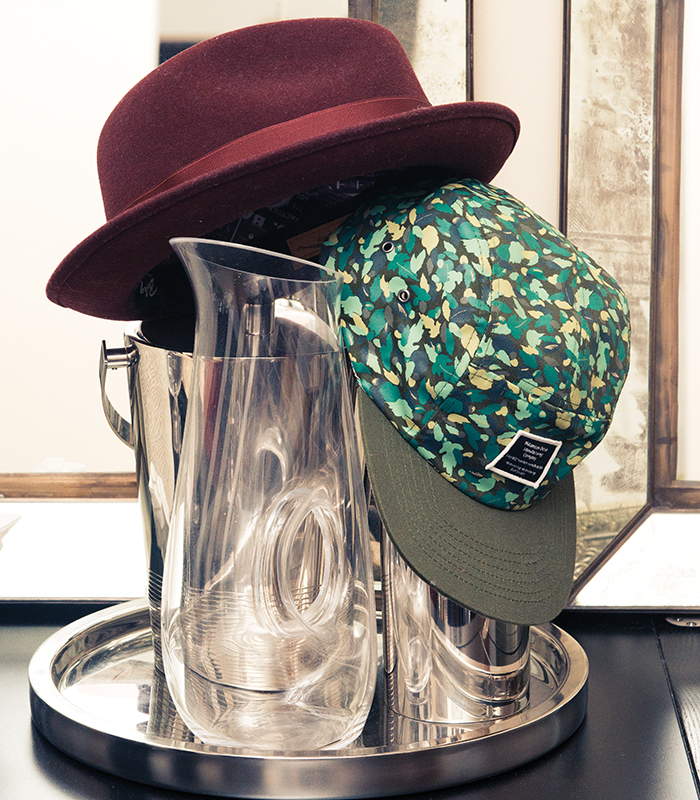 Hats by Bailey of Hollywood and Obey.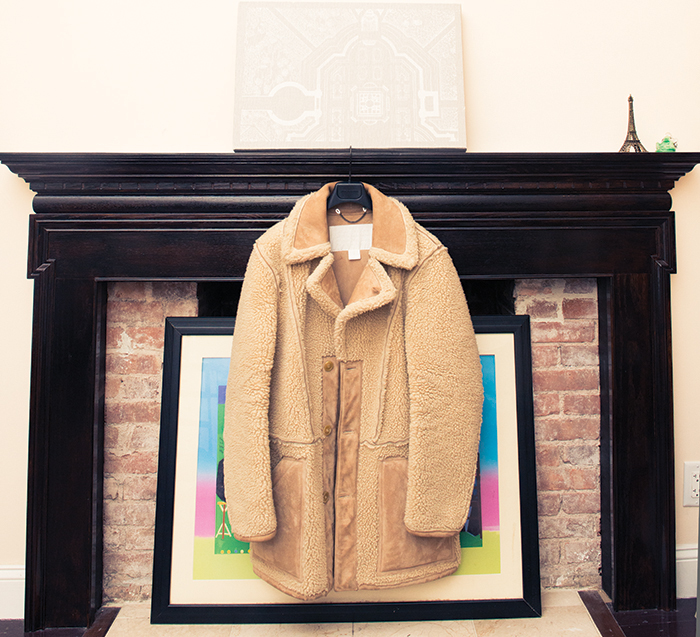 Coat by Margiela x H&M.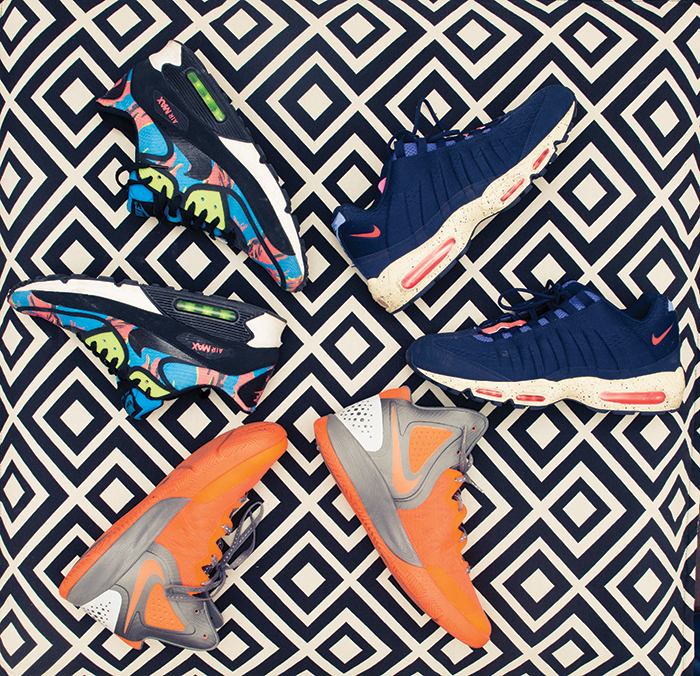 Shoes by Nike.
I've lived in this apartment for about six months, but I've lived in Harlem for seven years. I love living uptown. I get much more space for the money. I need to have my boots in a room, not my oven, and I don't want to turn around and immediately see every square foot of my apartment. My area of Harlem, which is called Strivers' Row, seems to have been a breeding ground for the greats. Former residents include Duke Ellington, Count Basie, Thurgood Marshall, Joe Louis and Babe Ruth, just to name a few. With their spirits floating around these immaculate brownstones, I'm in great company.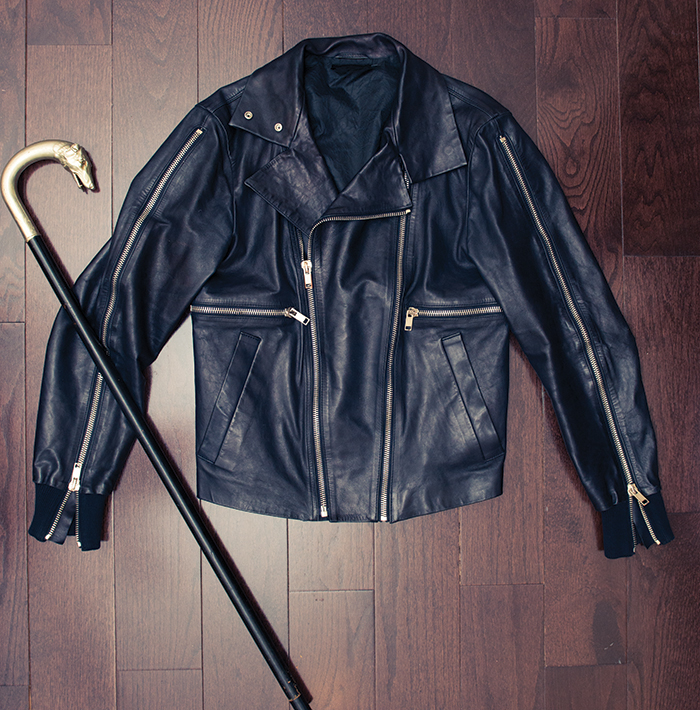 Jacket by Diesel Black Gold.