Here Is a Festive Diva Present for You: Beyonce and Mariah Took a Selfie Together
Sometimes in life, you're blessed with perfect moments, certain alignments of the universe that make you think maybe there is a greater force directing the action of the world. What more proof of a higher power do you need than that it brought pop culture colossi Mariah and Beyonce together for a cute selfie? (This might also be proof that said higher power is a member of the Beyhive.)
Mariah is gracing the Beacon Theater for the third year with her particular brand of glittery, melisma-tic, fluorescent-light-avoiding Christmas cheer. And there in the audience for every run in "All I Want for Christmas" was one Beyonce. The pair met up after to take the requisite glorious selfie.
Unlike some other pop stars we could name, Mimi definitely knows Beyonce. She dished earlier this year on Watch What Happens Live on her Bey-feelings, telling Andy Cohen "I love Beyonce. I'm a fan. I love her. We have fun together. I would love to do a collaboration with her."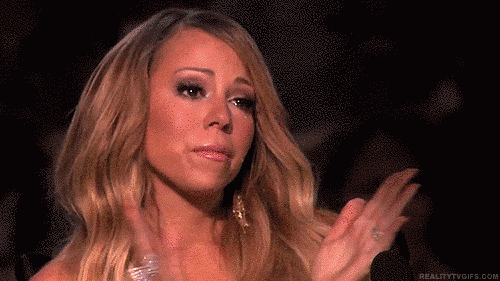 You hear that, universe? Make it happen.
[h/t Elle]
Header image via Instagram.