Our post-Lemonade world may get another shake-up: Beyoncé and her husband Sean Carter (Jay Z) are reportedly working on a joint album, due out no earlier than December of THIS. YEAR, but likely 2017.
Brb, quivering on a hardwood floor in the lavender light of dusk.
The news comes directly from the Beyhive--Bey's most ferociously loyal fanbase--who reported less than an hour ago that this gravity-shifting event will be going down in just a few months.
CONFIRMATION: Beyoncé and Jay Z's joint album will arrive no earlier than December 2016 with a likely 2017 release. pic.twitter.com/xoGti27NdH
— THE BEYHIVÉ (@TheBeyHiveTeam) September 8, 2016
Before you cast aside as internet flotsam, PLEASE remember that it was THE BEYHIVE who confirmed Queen B's volcanically wondrous performance at the VMAs...before MTV had a chance.
Mrs. Knowles Carter is ALSO on a hiatus from her Formation world tour--announced earlier this week--which COULD indicate some crash-course studio time between the two.
The last time the couple converged sonically was for their wildly successful On The Run world tour in the summer of 2014, which raked in nearly $110 million in revenue.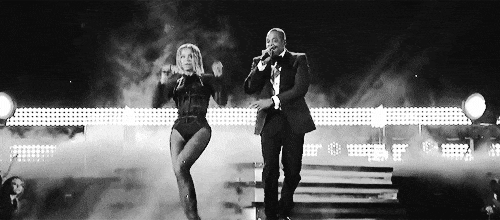 PRAY 4 LEMONADE II.