Beyoncé seems to sharing in the "slapped with a lawsuit" duties with her husband Jay-Z.
The iconic queen of the cosmos is being sued by a filmmaker Matthew Fulks, who claims she ripped off his 2014 short film Palinoia, in the trailer for the accompanying video to her album Lemonade, that premiered on HBO on April 23.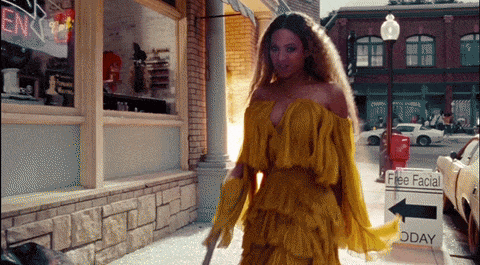 Incidentally, Fulks asserts that his movie is also about a "tumultuous" relationship.

Fulks specifically cites 39 second of the 1 minute, 5 second trailer, including shots reminiscent to his, of red lighting, overgrown grass, and a parking lot.
Reaaaaaaching a little?

See for yourself.
Not surprisingly, Fulks' comments section has already been lit up by the BeyHive.

Godspeed, good sir.