Beyoncé descended from her holy grotto last night to give a surprise performance of her Lemonade track "Freedom" at the BET Awards in Los Angeles.
The snare percussion building up, the performance saw Bey's militia of fierce warrior dancers, who've accompanied her most places since her legendary "Formation" performance at this year's Super Bowl, marching out in the aisles of the venue, with Martin Luther King, Jr.'s "I Have A Dream" speech blaring over the speakers.
Like the divine specter she is, Bey appeared on stage in a fog of red, hair braided and barefoot, stomping around on a water-covered stage.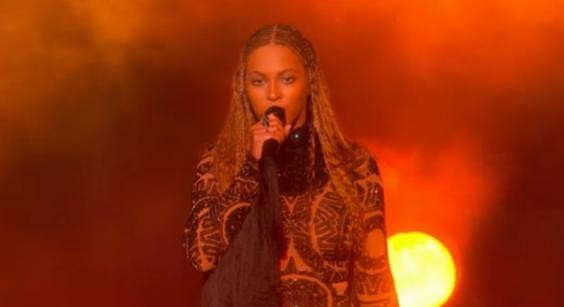 Somehow making this already PERFECT moment even more perfect, Kendrick Lamar, who is featured on the track, rose up from beneath the stage to spit his fire verse.
The two end head-banging in an almost spiritual movement.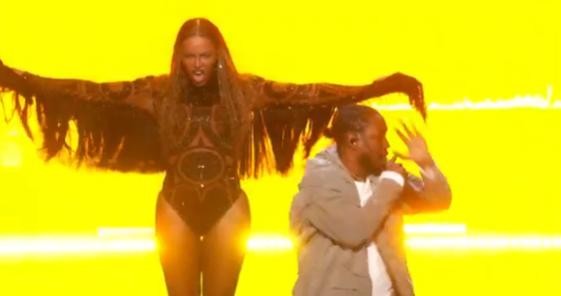 HOLY, HOLY!
Watch below.