The Beyoncé "Formation" surge continues to pulverize and conquer these United States, and the icon's awesome, godly power was no more evident than last night at the Minneapolis, Minnesota leg of the tour.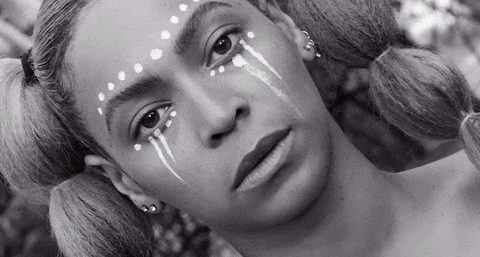 Fresh off the state's governor, Mark Dayton, declaring yesterday "Beyoncé Day" in Minnesota, a freak, and sudden lightning store reigned fiery chaos down on the Queen's loyal denizens, the BeyHive; thousands of fans were forced to evacuate the TFC Bank Stadium, and seek shelter.
Full concourse as we wait out weather delay at @Beyonce concert. pic.twitter.com/zAf5ZDEhNF
— Bryan Piatt (@BryanPiatt) May 24, 2016
Fortunately, the sky/Bey decided to be kind, and lay off for the show to start, albeit a little late, around 9:30 PM.

BEHOLD.
I'd like to think Bey's lightning strikes were a simple warning shot for Jay-Z--not for anything in specific, just a general, "We clear?"