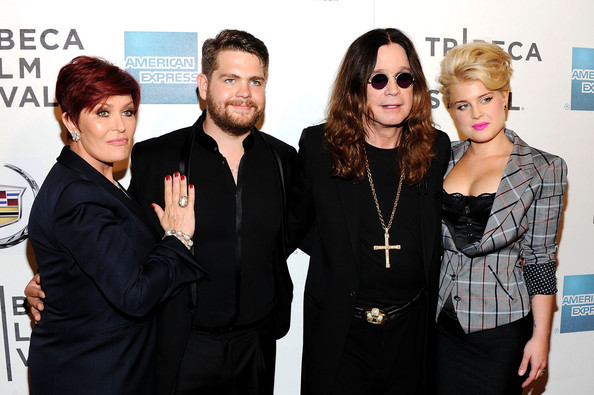 Throughout the madness that is the Tribeca Film Festival, one of our favorite gals-about-town, Bevy Smith, will be reporting from the front lines. Here's her third installment...


In my last
post
I mentioned
God Bless Ozzy Osbourne
as a film that I was looking forward to seeing. And I am here to say that the film doesn't disappoint; Ozzy gives you the myth and the legend, but you also get a chance to meet the man.
 We first learn that Ozzy's outrageous behavior (yes, he bit the head off of a bat, but his gastronomic appetite for winged animals started with a dove) stems from issues of low self esteem growing up poor in a blighted London suburb.  Fame, sex and drugs helped for a bit (70s and 80s-era footage of Ozzy with coke, pills and liquor looked like a fun time), but as an addict of "Behind The Music," I knew it was a temporary high. Cut to Motley Crue drummer, Tommy Lee, telling a story about Ozzy taking a dump in the middle of a hotel room and then smearing the feces on the wall in front of him.
The film focuses largely on Ozzy Osbourne "Prince Of Darkness" but it also shows his tender side. Ozzy's first marriage ended in failure but he's been married to Sharon Osbourne for over 20 years.  She stuck by him through multiple trips to rehab and an attempt to kill her during a drug-fueled stupor. Theirs is a true love story. Some could call her an enabler but it's clear she saw not the man that he was but the man she sensed this very sensitive musician could be.  Ozzy had an equally tumultuous relationship with his five children (two from a first marriage, three from Sharon).  His kids gush about how proud they are of him and how much they love him NOW, but none attempt to act as though having a drug addict as a father during adolescence is anything less than damaging.
 Ultimately the film is a lesson in redemption, after the train wreck of a reality show,
The Osbournes
, where Ozzy, Kelly and Jack were stoned most of the time, Jack decided to get clean.  His sobriety inspired Ozzy to do the same; he's been clean for five years and has a before-show regiment of voice lessons, exercise and prayer. It seems God has blessed Ozzy Osbourne.