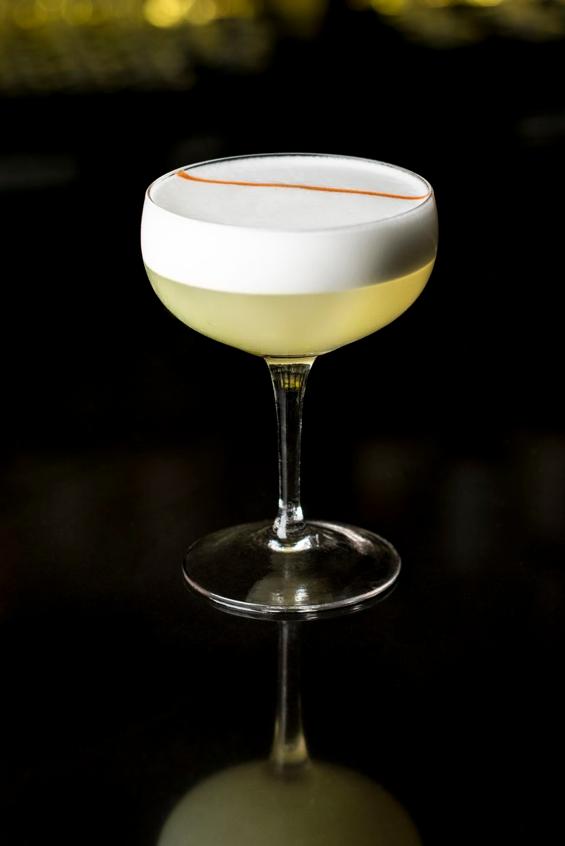 To willingly venture to Midtown, there must be an incentive. On stunning, sun-drenched days the allure of Central Park is reward enough for having to walk at a snail's pace behind awestruck tourists turned to the sky. And now there's Betony.
The executive chef is Eleven Madison Park vet Bryce Shuman, which means dinner at the swank, shiny black bar can revolve around snacks like delicate, open-faced tuna melts and spicy pickled peppers cooled in fennel-cucumber yogurt. But the general manager is Eamon Rockey, who after his own stint at EMP flaunted his mad cocktail skills at Compose, then Atera and most recently, Aska. Once again, he ensures Betony is a worthy destination for imbibing alone.
While the tippling menu is studded with modern inventions, the Pisco Sour shouldn't be overlooked. This egg white-crowned Peruvian classic may look deceptively simple, but it takes skill to find that sweet spot between bright and frothy, and here it shines. "Any time I put a classic on the menu, it has to be the best iteration possible," says Rockey, who favors earthy Macchu Pisco, made from Quebranta grapes, for this recipe. There is also fresh-squeezed lime juice, and the drink is sealed with a "fantastic farmer's market egg white" and a dash of Amargo Chuncho bitters. What gives this concoction elegant heft, however, is gum arabic syrup, made in Betony's kitchen. "Most people just substitute it with simple syrup, but it's not the same," Rockey points out. "It offers a beautiful texture, like a meringue, that takes it to the next level."
Recipe
2 oz. Macchu Pisco
1 oz. gum arabic syrup (substitute simple syrup if not available)
1 oz. fresh lime juice
1 egg white
Amargo Chuncho Bitters (substitute Angostura if not available)
Combine first group of ingredients above in cocktail shaker and add two small pieces of ice.  Seal the shaker and agitate aggressively for approximately 10 seconds to whip the egg white.  Open the shaker, fill with ice, seal and shake again for another 5 seconds to chill. Strain the cocktail into a chilled glass and finish it with a dash of bitters (Chuncho, if available, though Angostura works very well also.)