Beth Ditto's Coming Out With a Memoir!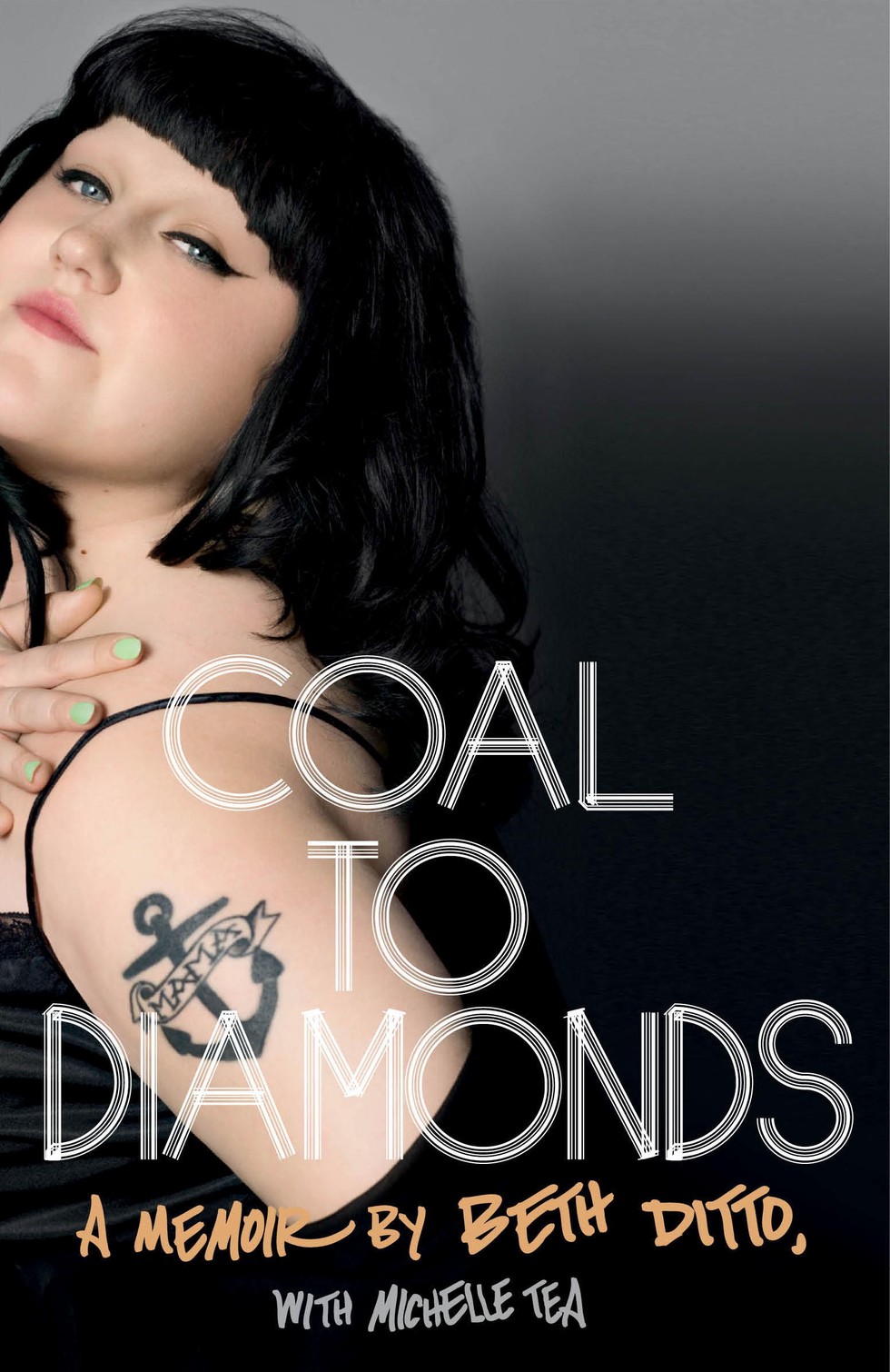 And, alas, it is not called
Tell That To Nell Carter, Babe
! It's called
Coal to Diamonds
(a fine title, too), and it was written by our April cover gal
Beth Ditto
alongside the prolific and witty
Michelle Tea
. Out September 14th from
Spiegel & Grau
(a
Random House
imprint), her publicist tells us that the book "is an honest, funny, and engaging memoir about a girl named Beth Ditto who emerged from humble beginnings in rural Arkansas to become a glam lesbian diva intent on saving rock and roll. Ditto's journey from being a poor fat girl in a town barely on the map to being the face of the future of music is full of laughter, heartbreak, and keen insights into what it means to love yourself when the world tells you you're unlovable. In rich detail and with a refreshing sense of humor and wisdom well beyond her years, Ditto recounts how her extraordinary childhood gave her the tools to become the new voice of a generation with the boldness to rewrite the rules of self-image and social acceptance." Sounds good to us!