Best Made's Pocket Axe: We Will, We Will Chop You.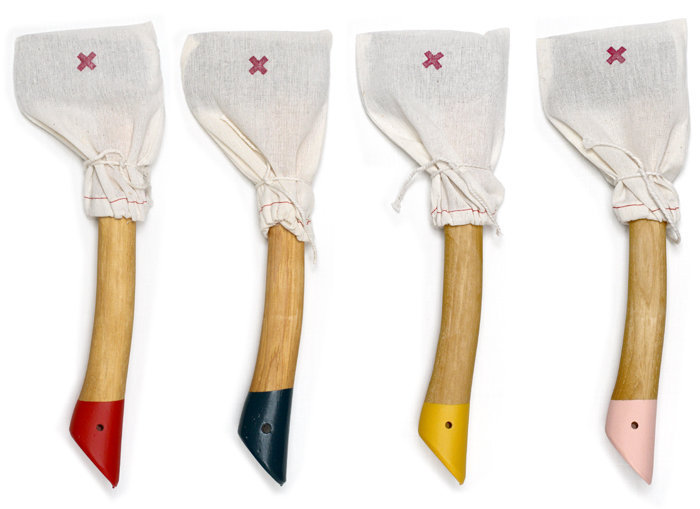 The
Best Made
company -- helmed by former PAPER creative director
Peter Buchanan-Smith
-- started out by creating the perfectly-designed axe, meant to cut wood with or just hang on your wall. They now also make clothing, a whistle, and a wool felt axe bag. But their latest product -- the limited edition pocket axe for $95 ("hickory, steel and sex appeal") -- is the thing I want most. If Joan Crawford were alive, I'd send her all four. I like the pink handled one -- the mix of butch and femme is divine.