Bella Hadid Wiped Out On the Michael Kors Runway
Ouch! Bella Hadid, 19 year old model, Dior brand ambassador, and little sister of the ubiquitous Gigi Hadid, fell hard on the runway of the Michael Kors show at New York Fashion Week today.
She tumbled down from the heights of her six inch heels as gracefully as anyone reasonably could, laughing off the incident like a pro. She carried on with the rest of the show, which also featured Kendall Jenner, but the lowkey horror captured on the faces of front-row attendees was pretty priceless.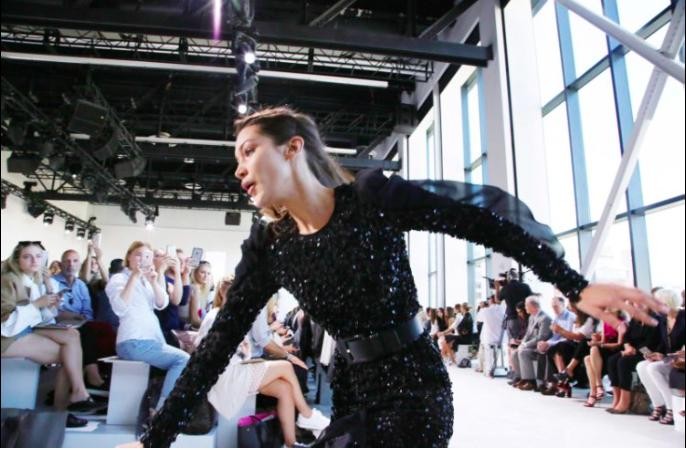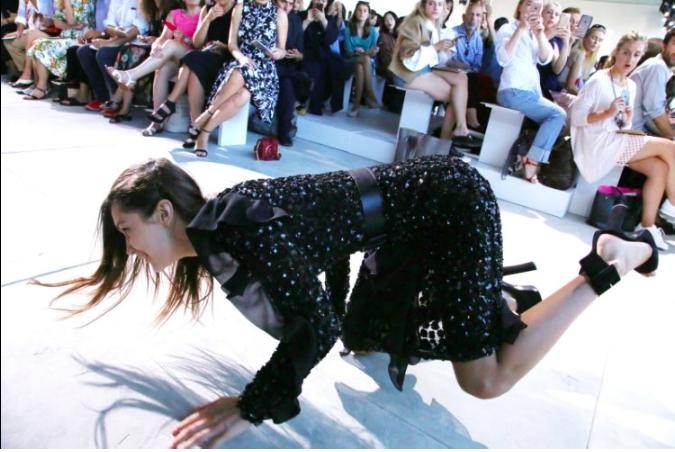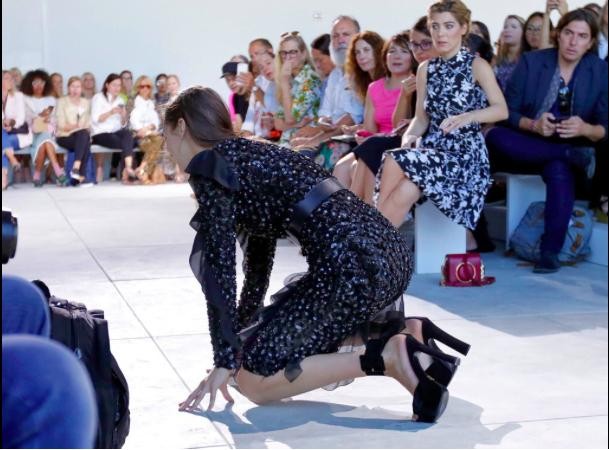 Images via Twitter