Beautiful People 2003: Tiffany Limos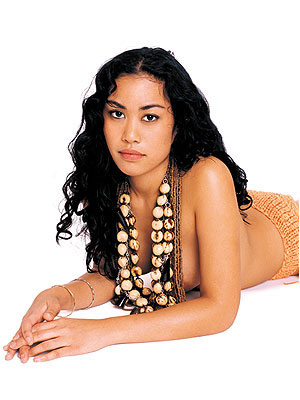 Tiffany Limos made her acting debut in second grade playing the Virgin Mary. Moviegoers will see another side of the actress this June with the release of Ken Park, a film directed by Larry Clark. In it, Limos, a native of Mesquite, Texas, plays Peaches, a good girl coming of age who's involved in a complicated father-daughter relationship. She hopes people will see past the nudity and intense subject matter. "I had friends I grew up with who were like Peaches," she says. "I've been there and seen it." And what about the mostly non-actor cast? "We did a fucking good job," she declares.
Limos, 23, has written three scripts, and Clark plans to direct the first, Printed Matter, later this year. One of the other scripts is based on Clark's book Tulsa, and the third, An American Girl from Texas, is semi-autobiographical. "They're not more explicit than Ken Park," she says, "but they're more out there." Which is saying a lot, considering Ken Park initially couldn't find a distributor -- Clark, the consummate artist, wouldn't compromise on the movie's more graphic content. (It's finally being distributed by Vitagraph Films.) In the meantime, Limos is enjoying her press coverage and fielding new job offers. Whatever happens, she's ready. "If I have to make my own opportunities, so be it," she says. "I love the cinema. Whatever comes my way, I'll deal with it."