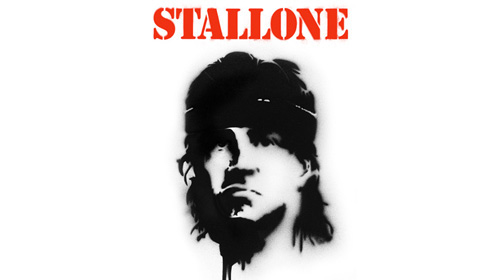 After seeing these Banksy-style posters for Rambo all over hell and creation I wondered, what up? Well, Monday's L.A.Times revealed that, once again, the clever Mr. Tim Palen, marketing whiz at Lion's Gate, is responsible for the campaign. The image (done by Jason Lindeman from Ignition Print) was initially meant for a T-shirt, but Stallone was so taken with the image that the faux-Banksy ended up splattered all over town.
Described by Palen as "Che Guevara meets Jesus," the poster, according to the Times article, "has spawned various street-art retorts, including a competing Rimbaud poster at a public transit stop in San Francisco."
Now that's a movie I'd pay to see -- Stallone as Rimbaud! Granted he's a bit long in the tooth for the role but... maybe Banksy can be hired to do an animated version? Just like that a-ha video?
Then again, Family Guy already did that. Brilliantly.