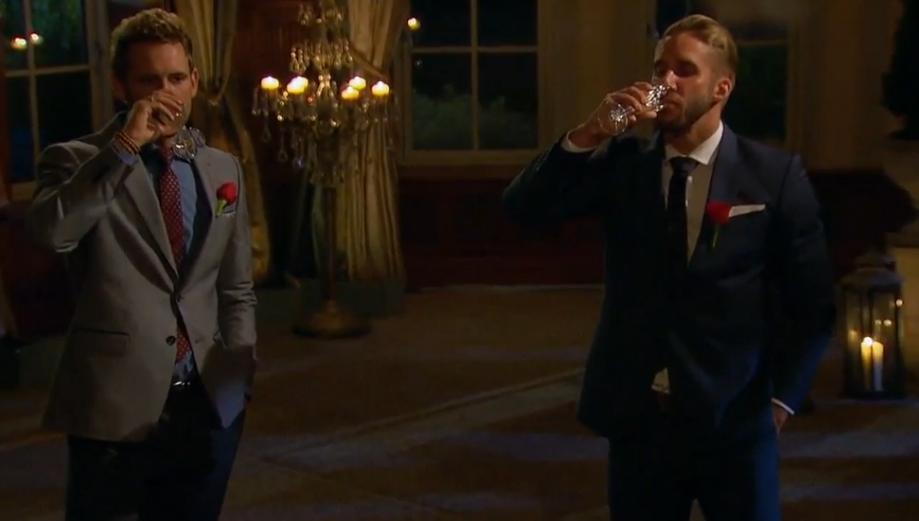 Hello, rose lovers! We start this episode with an eskimo brother coitus confirmation from Shawn. Exciting stuff! Well, not a confirmation, but certainly not a denial -- he and Nick are squabbling like a couple of men who are dating the same women and are trapped in Ireland, and Nick throws Shawn's former brotherly sexcapades in his face as evidence that he's not...here for Kaitlyn? A good guy? I was confused, and these two are annoying me. Also, isn't it just kind of a bragging point if you're the first Eskimo brother in this scenario? Because I'm assuming Shawn did just that to the guys, fairly understandably. Wouldn't bother me, but I'm a "cool girl." Anyway, on to Ben H.!
He and Kaitlyn ride horses on their one-on-one, and I am excited for Ben H. to be the next bachelor. It's not officially confirmed yet, but my Bachelor spidey sense tells me this is basically a done deal. "Ben is a calming presence. I think that the horses felt it and nature felt it," Kaitlyn says, and she's right! Ben H. has some chill vibes going on, and I could actually see him in politics one day -- dude is smooth and provides a good soundbite. If Arnold Schwarzenegger can govern the state of California for eight years (still weird!) Ben H. could get my vote.
They're trying to make it seem like there's a chance he won't go home, so I guess points for trying -- Ben H. is "excited to know more about one another," and you can really tell these people just haven't spent that much time together. They also discuss Ben's age (he turned 26 this year) so you can expect a wide age range of the ladies they select for him, which should be very fun and full of ageism. Anyway, Ben can wear the hell out of a cable knit and they spend the night together. "I feel hopeful I'll wake up in the morning thinking he's the one," Kaitlyn says trying to convince herself, but Ben is destined for his own shot at dating 25 people at once.
Up next is her overnight date with Shawn. They both wear goofy golf outfits, and Kaitlyn makes the best bet I've ever heard: If she wins she gets whatever she wants and if he wins she gets whatever she wants. Autonomy, people! I'm into it. They play truth or dare, so Kaitlyn makes him streak, which is good for everyone -- he has a very nice body, and I'm sure his personal training business will flourish after this show.