Bachelorette Recap 12: The Lesser of Two Evils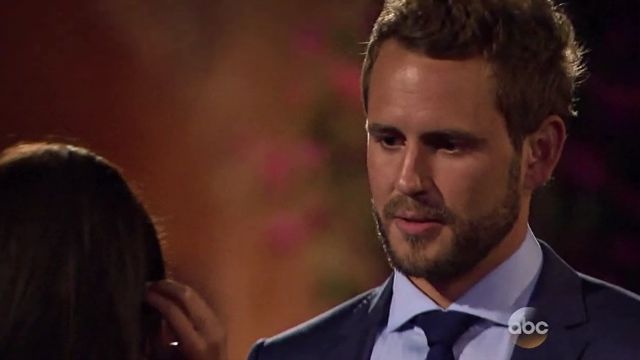 Hey, everyone! We did it. We've made it through the horrible premise on which this journey to find love was wrought (#tbt to Britt), umpteen instances of male entitlement, some run-of-the-mill slut-shaming and some very specific slut-shaming, a healthy dose of cyber-bullying, and what felt like 12 years of purgatory in Ireland. It was exhaustive, but shout-out to Kaitlyn Bristowe for being human, fallible and the most relatable Bachelorette I've seen yet. She's been through the ringer, and she deserves all the endorsement money she'll make off her Instagram for whatever protein-infused drink she chooses to pretend she consumes.
First, it's time to meet the parents! Kaitlyn's mom (who wore at least four different looks during her screen time, respect) and sister watched Nick on Andi's season, and are understandably reticent to hear he's one of the top two dudes. Kaitlyn conveys to her mom that she and Nick had sex in a brilliant way ("the cameras went off and it was like, whoops!") so Nick has the added pressure of knowing that Kaitlyn's mom is aware they have known one another as man and woman. She grills him pretty hard, saying "I'm very surprised to see you, a little shocked actually. I have to be honest with you. You were possessive, you were jealous... who are you? Are you surprised that you're here?" Nick has such a peculiar blend of overconfidence, sensitivity, and manipulation, because he point-blank tells momma Bristowe he's not surprised he's here, before breaking down in tears over his love. Obviously this works, because at the end of their conversation she's convinced, saying that if Nick proposed to Kaitlyn she would be very happy. Kaitlyn's dad Mike seems like his profession is Going with the Flow.