Days after penning an apology for using racial slurs like "sand n*gger" to describe pop star Zayn Malik, Azealia Banks took to her Instagram yesterday to reignite her feud with 14-year-old Disney star Skai Jackson by calling her "a coon in training."
This follows Jackson telling Banks to " simmer down" in relation to the Malik drama -- something that Banks did not take kindly to, as evidenced by their extended Twitter exchange and a subsequent Instagram post that called Jackson an "unremarkable black actress filling a black girl niche on a white television station" who "lives within the bounds of what it means to be a 'respectable black girl'. Those very same respectability politics that KEEP little black actresses stuck in the cycle of playing the sassy black sidekick or playing the sassy little black girl."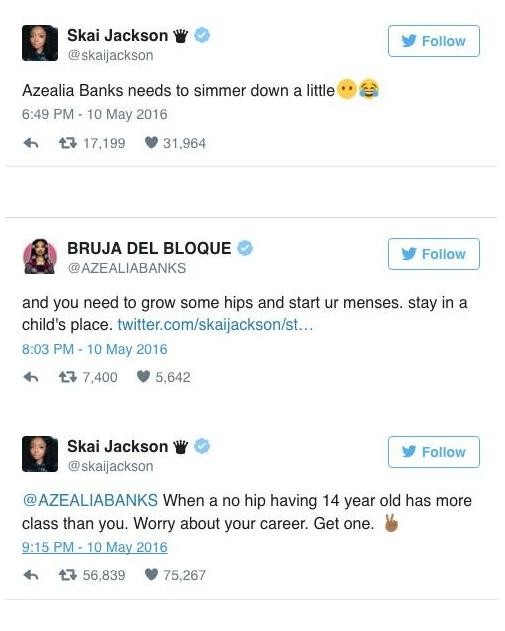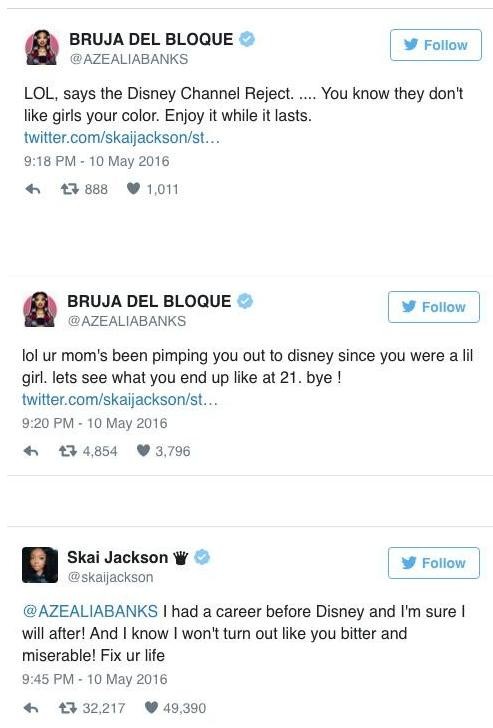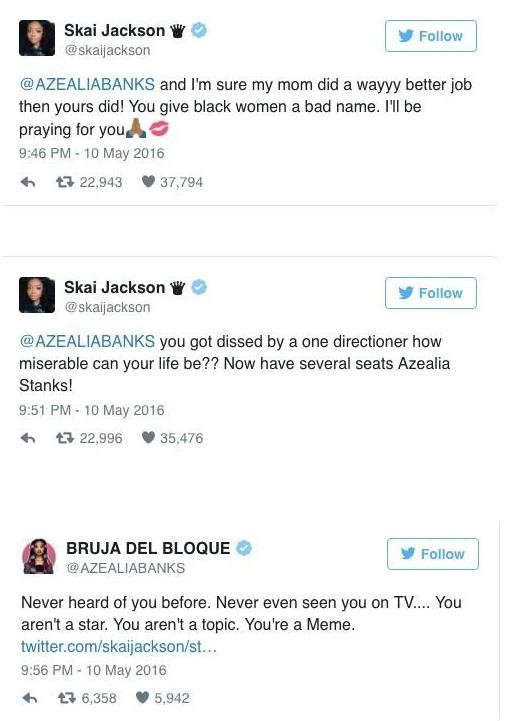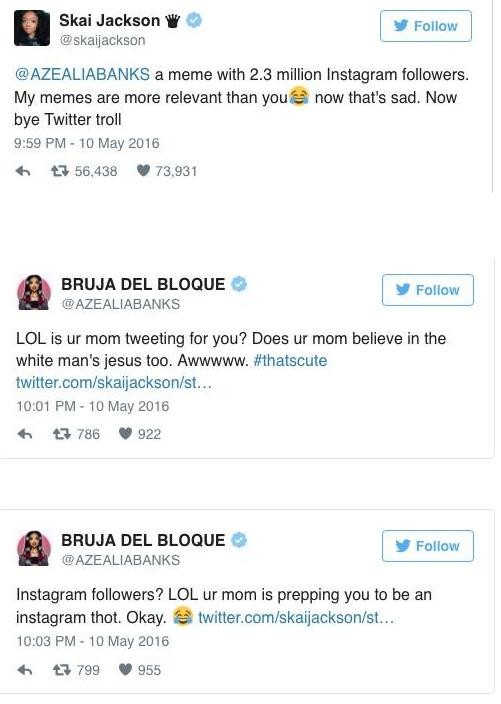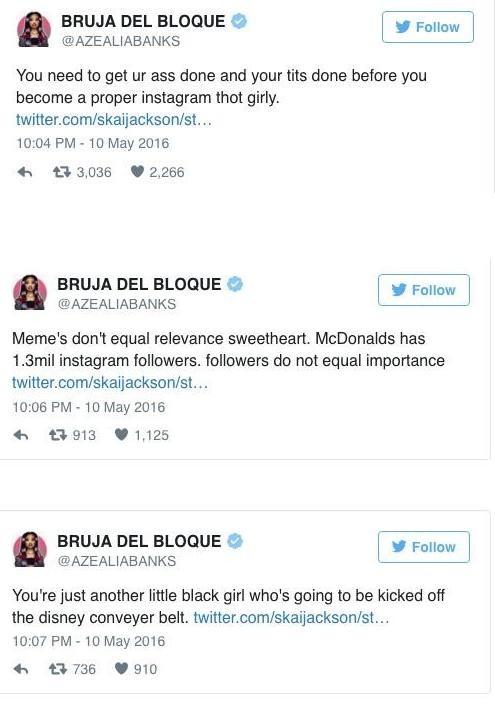 On skai

A photo posted by Azealia Banks (@azealiabanks) on May 12, 2016 at 5:42pm PDT
Now Banks has posted a follow-up Instagram about Jackson, in which she refers to her as "coon," a racial slur that's often applied to black actors who take stereotypically "black" roles.
Citing a supporter who wrote "y'all think it's funny she got 'dragged' by that girl but that's sad asf I. that little girl said azealia is making a bad name for black women and y'all dumb ass clapping and shit....#coon", Banks subsequently regrammed the comment and captioned it "Yes. The child is a coon in training @skaijackson".
Yikes.