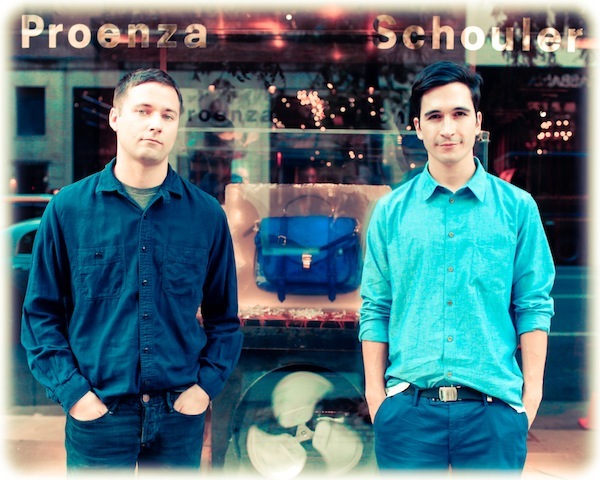 "Everyone thought we would open a store downtown,"
Proenza Schouler
's
Jack McCollough
told PAPERMAG at the opening of the brand's first store last night.  But, after McCollough  and partner
Lazaro Hernandez
scoured places in Soho and along the Bowery, the two eventually settled on a space uptown at 822 Madison Ave., nestled among a who's who of luxury brands.  "We really started to get into the idea of having our first store on the Upper East Side on Madison Avenue," McCollough explains. "It's such an iconic place and considering the price of a lot of our stuff, it makes sense for us to be up here."
That said, even in the midst of their first boutique opening, not to mention Fashion Week, the designers are already thinking about a second location and, yes, this time downtown.  "We want to do a downtown store," McCollough says. "We've got to have both. Our [clothes] are always about that mix."  Would they open a second New York store before branching out to other international luxury markets?  "Yeah, perhaps before," McCollough told us. "Maybe a couple of things simultaneously.  We want to start getting our feet in the door in Asia and Europe, obviously.  We'd love to do a store in Paris or London."
As for us, we wouldn't mind if the Proenza Schouler guys trekked across the river to Brooklyn. After all, rents are cheaper. Just sayin'...