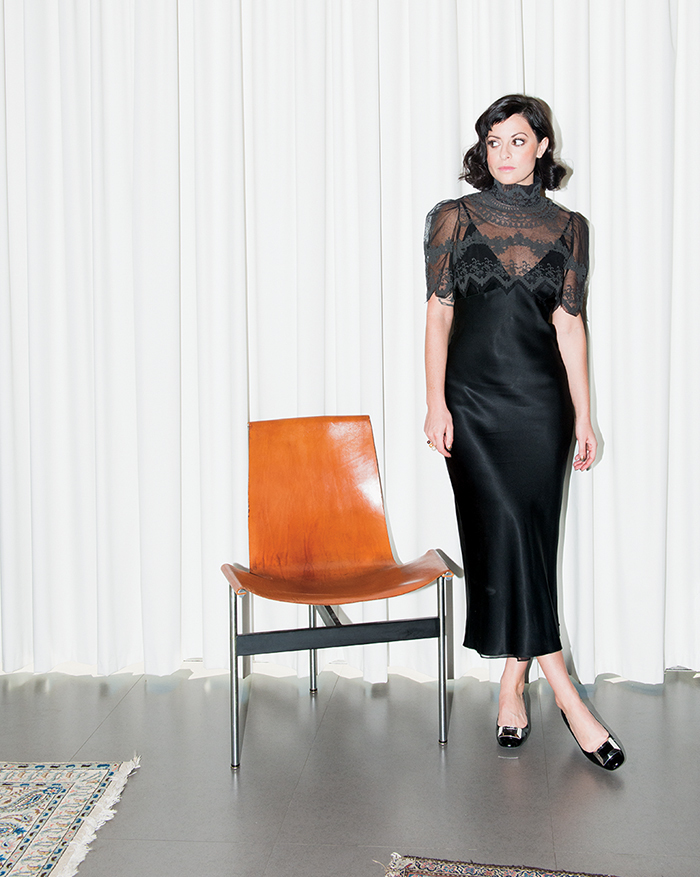 Sophia wears a vintage top by Alexander McQueen, slipdress by Norma Kamali
and shoes by Prada.
Sophia Amoruso started Nasty Gal -- a highly stylized online fashion retailer that has racked up a rabid female fanbase -- at age 22 out of her apartment in San Francisco. Now, the Nasty Gal name spices up the pages of
Fortune
and
Forbes
and finds its home in an office in Los Angeles where Amoruso also lives in her newly renovated home with her boyfriend and her poodle, Donna Summer. Her first book,
#GIRLBOSS
, about her journey from dumpster-diving along the West Coast to becoming the CEO of her own company, hits shelves May 6.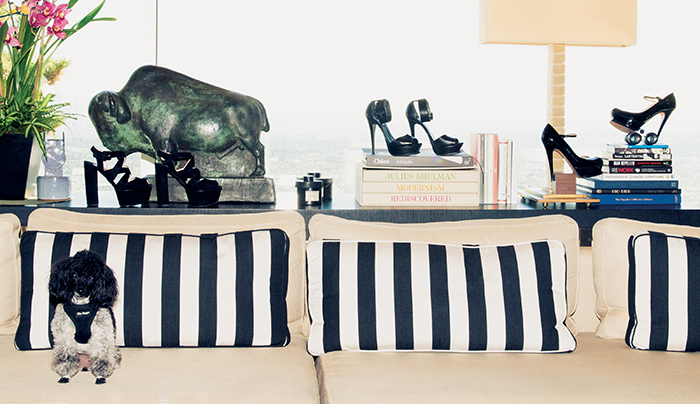 Shoes by Prada (L) and Yves Saint Laurent.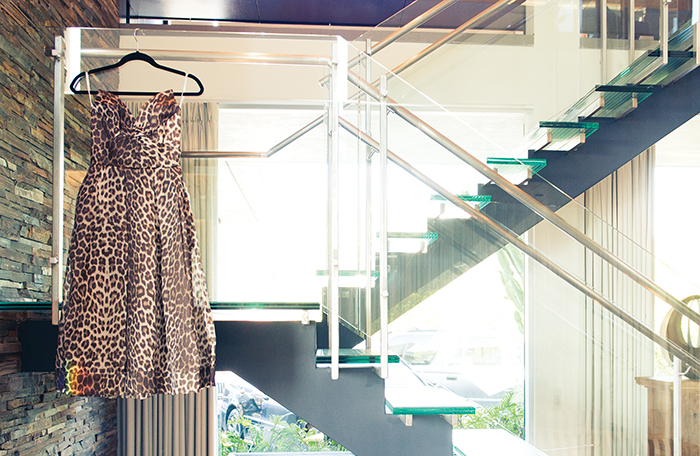 Dress by Zimmermann.
I just moved into my house, but before we did renovations we entertained in the empty house. It was like an '80s movie -- we felt like teenagers who had broken in! The most memorable moment was when my friend Jonnie jumped in the pool naked -- nothing christens a home quite like a naked guy.
Now the house looks a little mid-century, a little art deco and a little Biba. It's warm, homey, but modern and clean all at once. We call it "Chateau Crouton" after my dog, Donna Summer. A server once told us her feet looked like "lil' croutons" and I still can't get over it.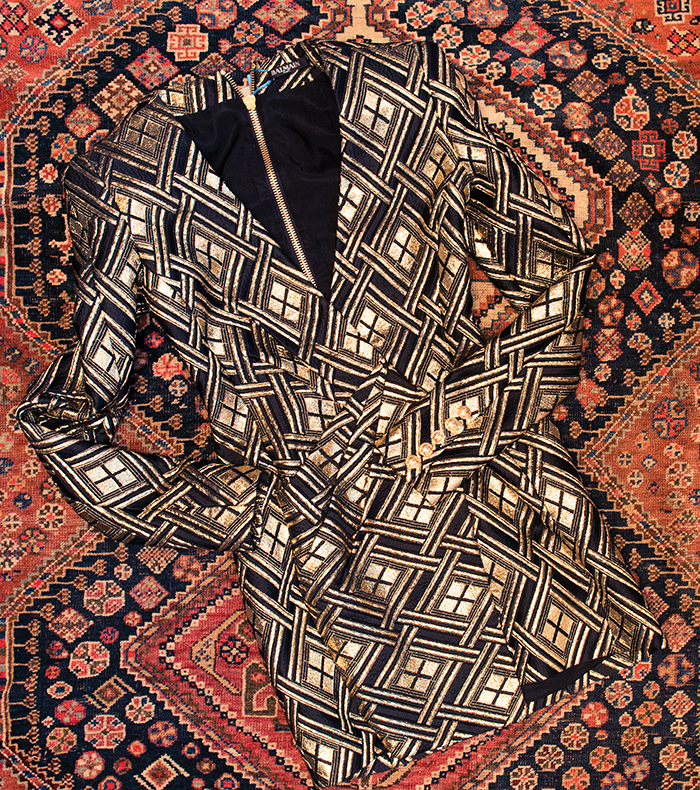 Dress by Balmain.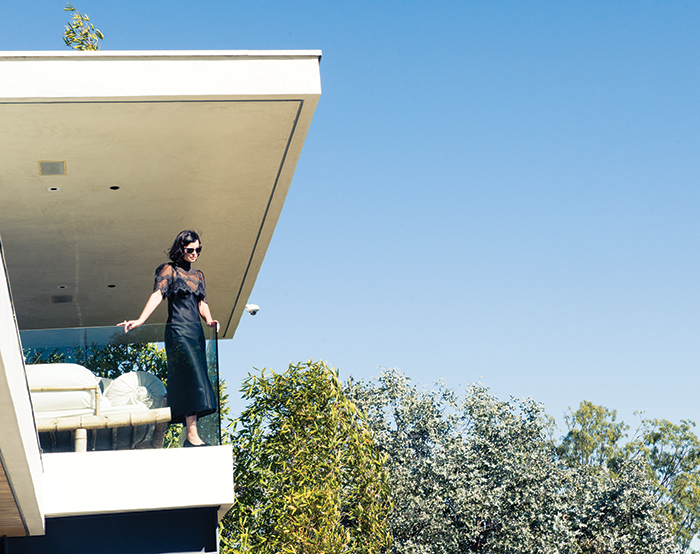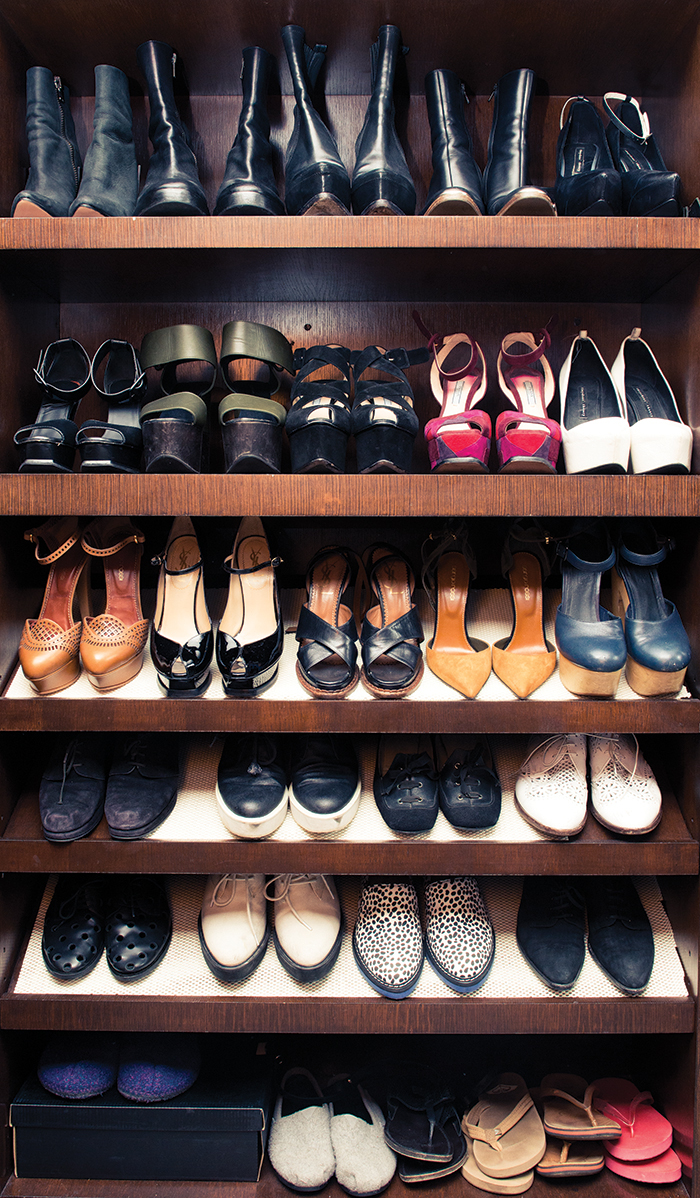 My favorite room in my house is the powder room. I've got this insane vintage mirror I picked up in Paris last year that looks like it descends into the wall. The wallpaper is very Biba-esque in deep brown and gold tones. I can't get enough of it.
When I work at home, I work everywhere -- phone calls from bed, emails from the kitchen. I get bored working in just one place, and most of the time it's me, my laptop and maybe a stack of papers. Pretty mobile! I used to work full-time from home. It was a great time and I'm glad I did it, but quite honestly I don't miss it. My hygiene took a real nosedive. Having a reason to get up, get showered and get to work is great for not just myself but my relationship. Still, when I get home I disrobe almost immediately and slip into a house-robe-type thing. Not really a bathrobe, but generally something vintage and possibly silk. I like to be comfortable at home. I also just got a Nintendo Wii, which has been a blast. I grew up playing
Zelda
and have continued my journey now as an adult.
I love living in L.A. I'm never leaving. Unless I get old and find a shack in Cabo or a flat in London, so long as I'm in the States it's L.A. for me. I've never had so much fun, such good friends and such an amazing place to work in any other city. Why in the world would I leave?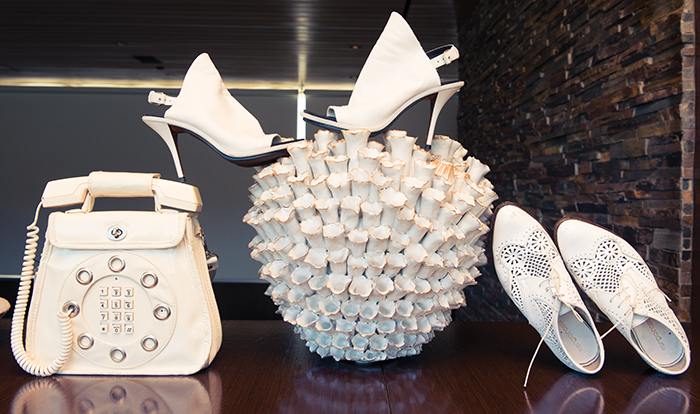 Vintage purse from Nasty Gal, heels by Balenciaga and oxfords by Sergio Rossi.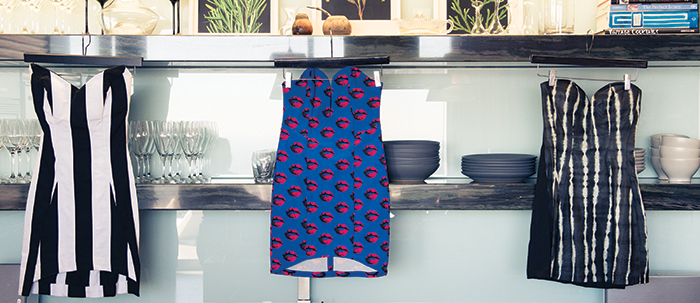 Dresses by Shakuhachi and Nasty Gal.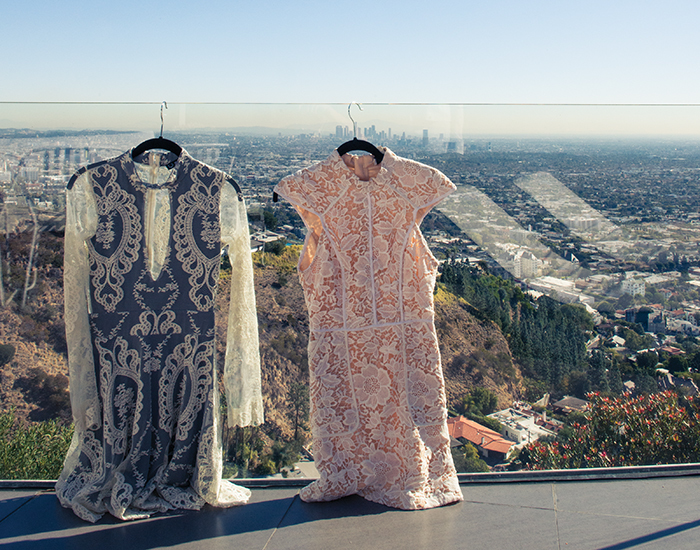 Vintage Dresses from Nasty Gal.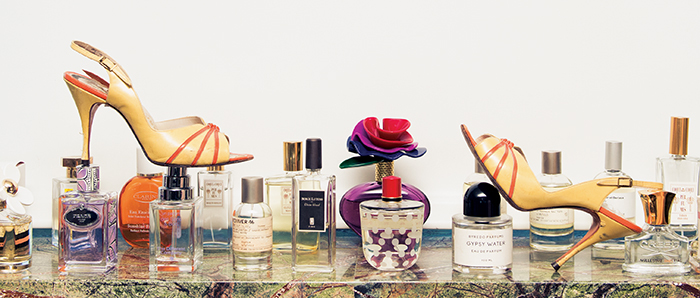 Vintage shoes from Nasty Gal.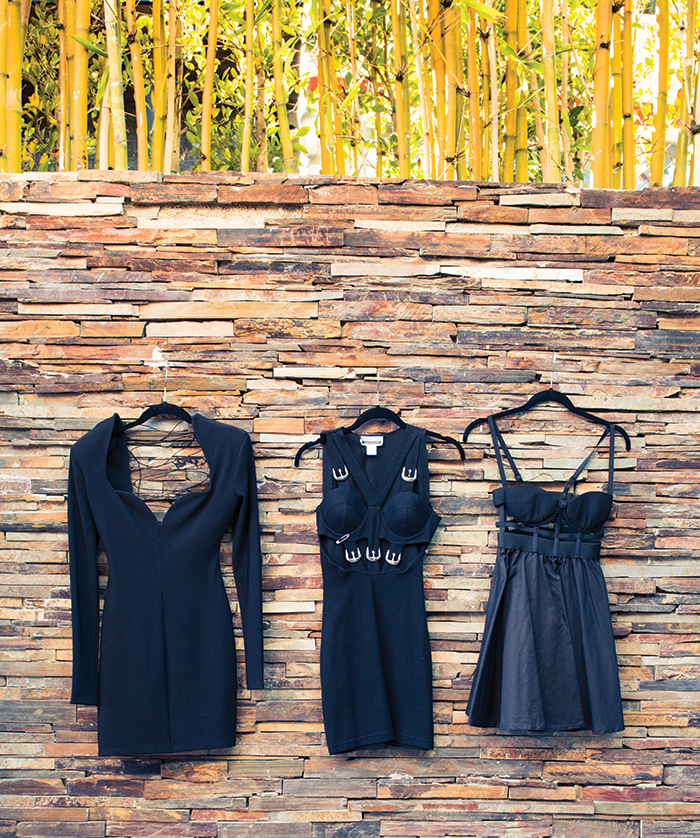 Dresses by Nasty Gal, vintage Contempo Casuals and Nasty Gal.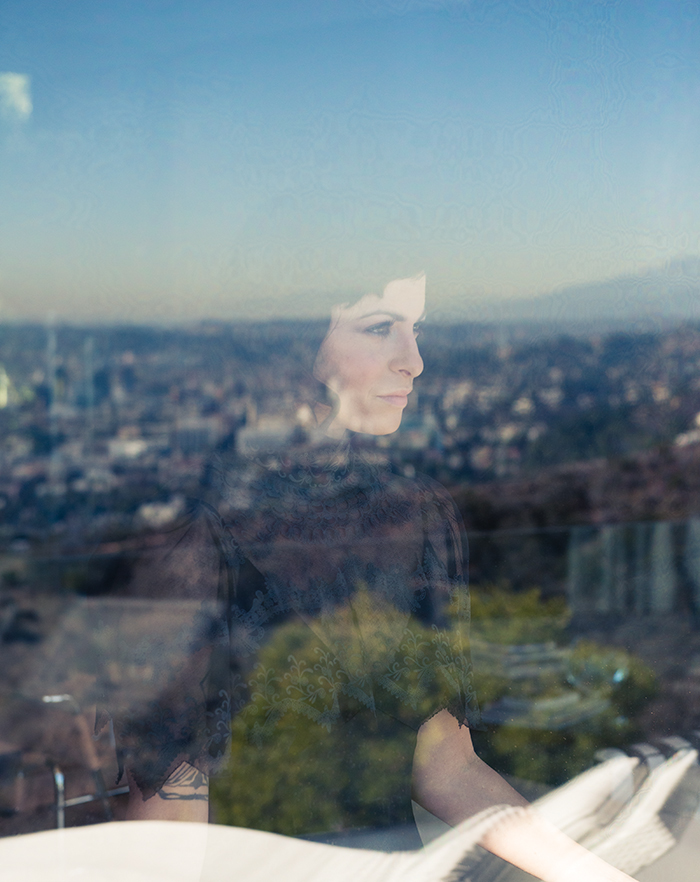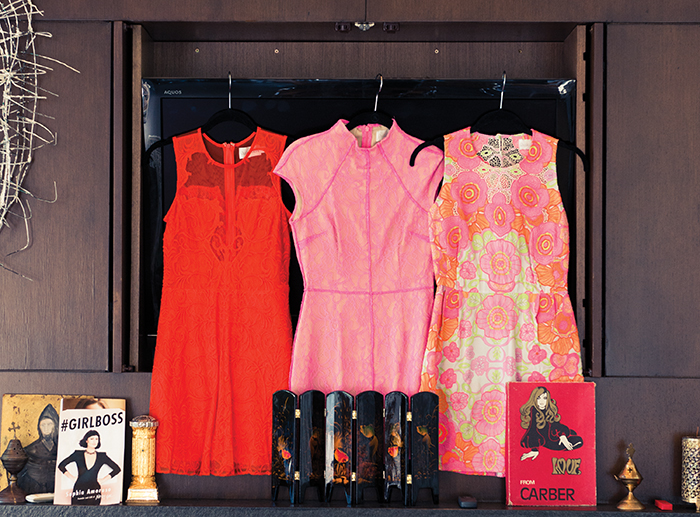 Dresses by Shakuhachi.
hair by Rod Ortega for soloartists.com using Oribe hair products / makeup by Rosie Johnston for soloartists.com using Chanel.