ASOS's "Dripping Blood" Necklace Feels Unintentionally X-Rated
Hard up for a new pearl necklace? Well, no worries, because trusty e-commerce giant ASOS has got you covered with their new cream-colored choker.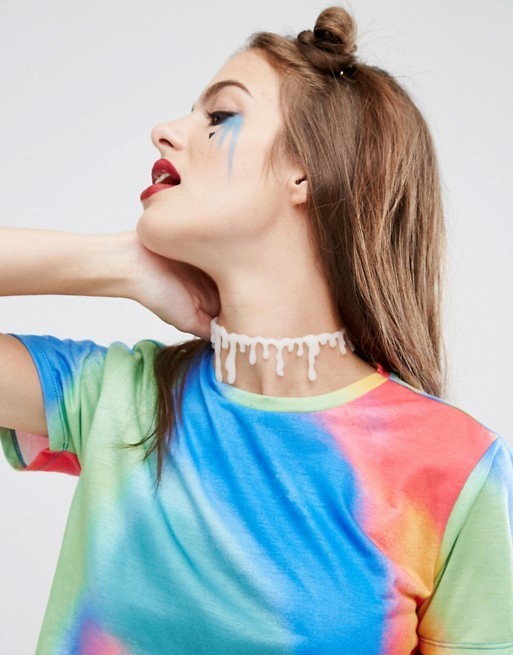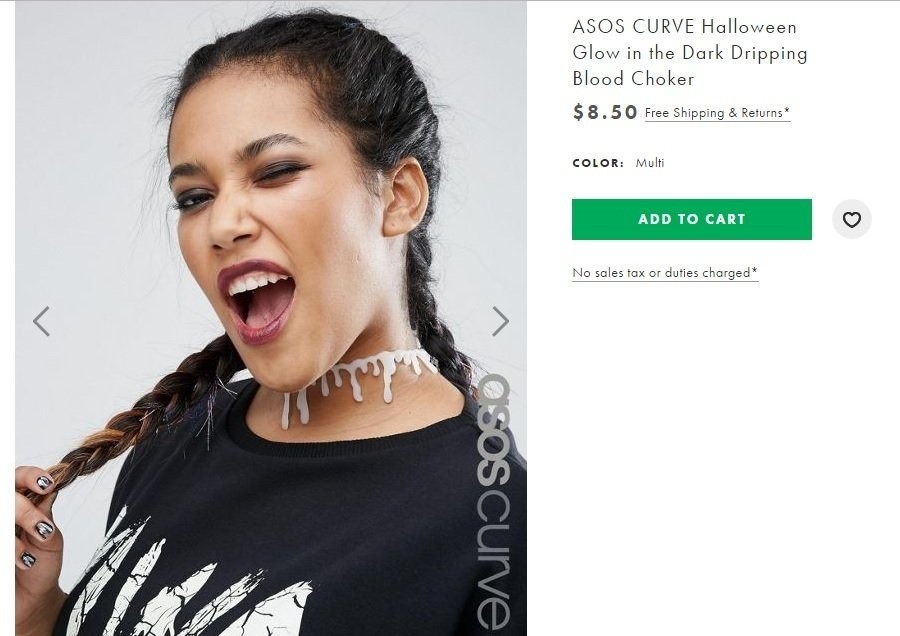 Because as one apt Reddit thread noted, the $8.50 'Halloween Glow in the Dark Dripping Blood Choker' looks a little less like blood and little more like an accessory for a "sexy Cinnabon" costume in the light. Yikes.