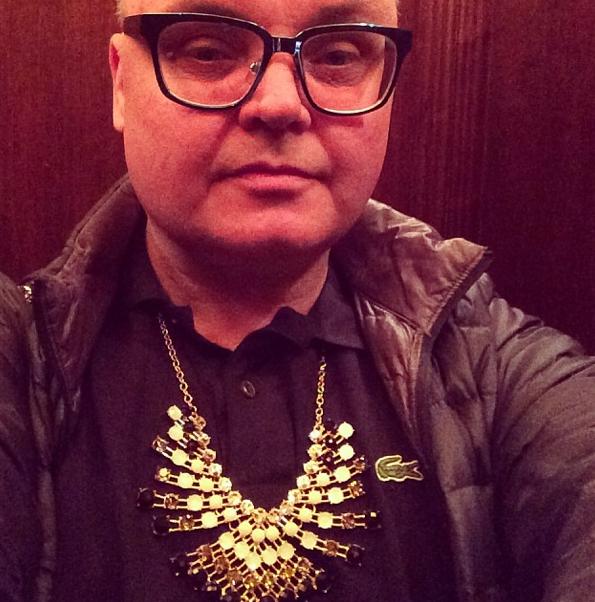 Dear Mr. Mickey,

A friend of a friend's cousin's ex-boyfriend told me you're starting a fitness column. As someone looking to get in shape myself, I'd love to get your recommendations for fun exercise classes and workouts. But know this: The last time I went to the gym, Clinton was still in office.

Signed,
-- Former Fitness-phobe
Dear Phobe,

The word on the street is true. Mr. Mickey has embarked on a health and fitness makeover that he documents each Friday on PAPERMAG.com. Let's face it: MM is a bit of an extremist. He's either clogging his gullet with family-size orders of French fries or he's eating baked tofu and brown rice while seated in the lotus position. The funny thing about it is that once Mr. Micks gets rolling, he feels like a real athlete. We all have an athlete within and if you can unleash the beast you understand why straight guys get so addicted to the adrenaline of it all. Mr. Mickey finds the best way to keep motivated is to make sure there are people you'd like to have sex with posted at various strategic points around your exercise venue. This can be trainers, instructors, other fitness nuts or prostitutes. Frankly MM likes when it's a combination of all the above -- say, a couple of bi-curious ex-Chippendale dancers who still like to show it off, if you know what MM means! They remind you why you're there and keep you stimulated. You also need music that you enjoy. If you have the sexy surroundings and fun music then you can be cleaning out the cat box and it feels like a good time. 
Dear Mr. Mickey,

I'm an assistant editor at a pretty big magazine and I've recently decided to go vegan. Naturally, I've donated all of my leather handbags and shoes to charity and now I want to spruce up my look in time for Fashion Month. As a cruelty-free superstar yourself, can you share your favorite PETA-approved designs?


Signed,
 -- Cruelty-Free Cutie
Dear CFC,


First of all, thank you for your commitment to a life of cruelty-free cuteness. Mr. Mickey is shocked that more fashion bessies haven't forsaken their affiliation with animal carcasses. Fur hurts! Naturally, Stella McCartney is the patron goddess of the animal-friendly fashion scene. The great thing about Stella M. is that she makes clothes and accessories that are 100% fantabulously gorgeous and don't come with a body count attached. Nothing is killed in making a super-chic Falabella bag! Cornelia Guest is another purveyor of delightfully fur and leather-free bags. Personally, when MM sees a person wearing fur, even the glamorous, racially mixed daughter of a celebrity, Mr. M can only think that it looks like she killed her cats and turned them into a bathrobe. Why would someone wanna kill their kitties? Makes no sense to Mr. Micks. But in terms of your question: Fear not, you don't need leather and suede to look fashionable. There's no shortage of sequins, Lurex or clowny outfits to make you feel even more glamorous than your carcass-wearing colleagues! 
Dear Mr. Mickey,

I just broke up with someone and, feeling lousy and lonely, have decided to go on Tinder. Trouble is, I have no good photos! As a fan of your selfies on Instagram, can you share any tips on taking a good photo that'll make the fellas swoon? 

Signed,
-- Selfie Sally
Dear Sal,


Mr. Mickey would love to hear all about it. Being a very low-level celebrity, MM has always felt he couldn't indulge in online dating or hookup sites and apps. He's never experienced the joy of meeting a sex date for coffee only to realize it's the ex-boyfriend of his old roommate! Modern romance is so nutty. As for your photo, Mr. Mickey has a few simple tips: Always shoot from above. Lie on the floor with your arms straight towards the ceiling if you can. You want gravity on your side. Also, do not make duck lips. No pouts, no pushing of the boobs out and up; just be a normal person. Show off your strong points, but don't look like you're a porn star. I know I sound like your mother but just try to be yourself, honey, and you'll do fine.