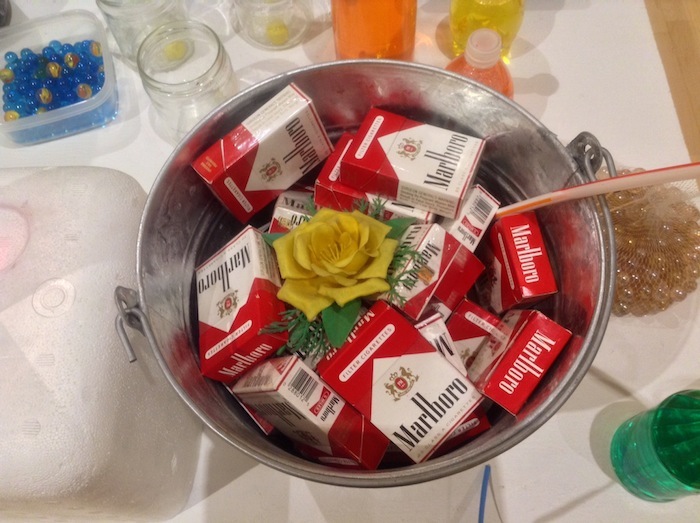 Detail from "Take It Up With Tut" (2008)
As the adage says: "See a penny, pick it up." For twenty five years Tony Feher has picked up a few pennies, as well as hundreds of other found objects. But the New York-based artist also takes these seemingly useless and mundane things and turns them into works of art.
The Bronx Museum of the Arts
(1040 Grand Concourse) is opening the first
in-depth retrospective
of Feher's work this week with over 60 pieces made from things you and I would barely notice. Check out some of the works above and below. The artist lived on the LES for a number of years -- he's now up in the Bronx -- so maybe you can spot something you discarded. The show, which opens Sunday, is up until February 9, 2014.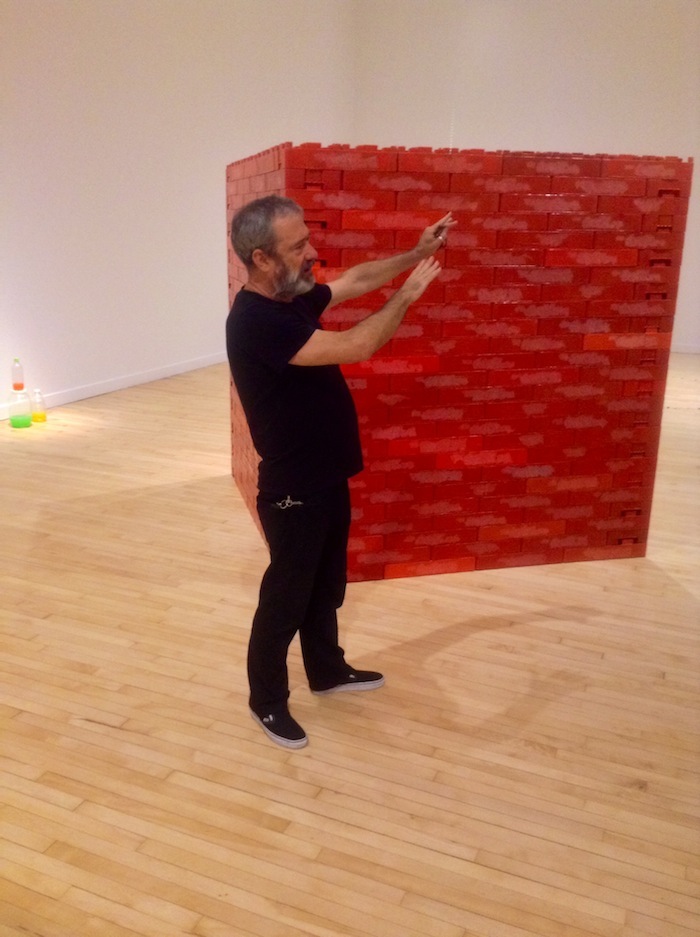 Tony Feher with "Enjoy" (2001) made from 350 red plastic soda cases.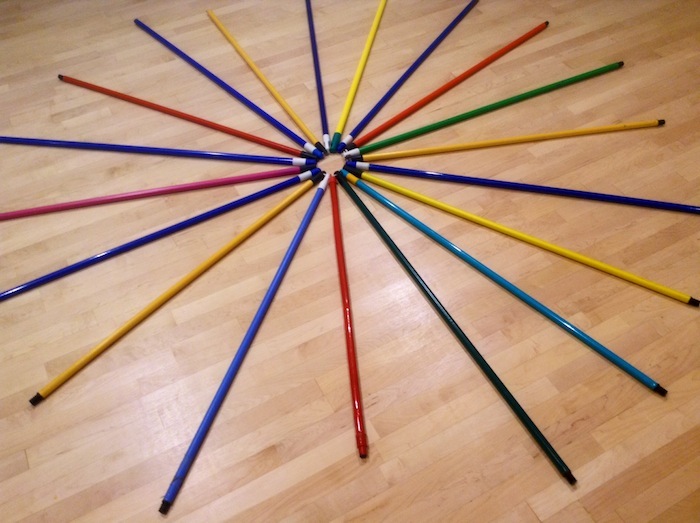 "Sharadiant" (2000) made from mop and broom handles.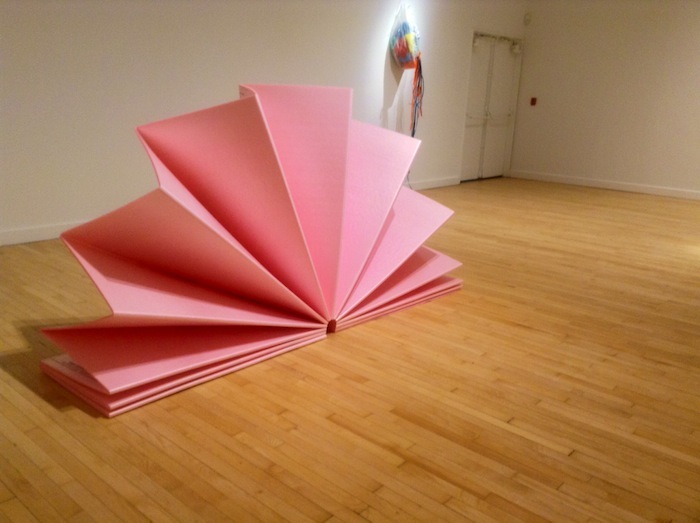 "Blossom" (2008) made of found pieces of polystyrene insulation material
Photos by Gary Pini