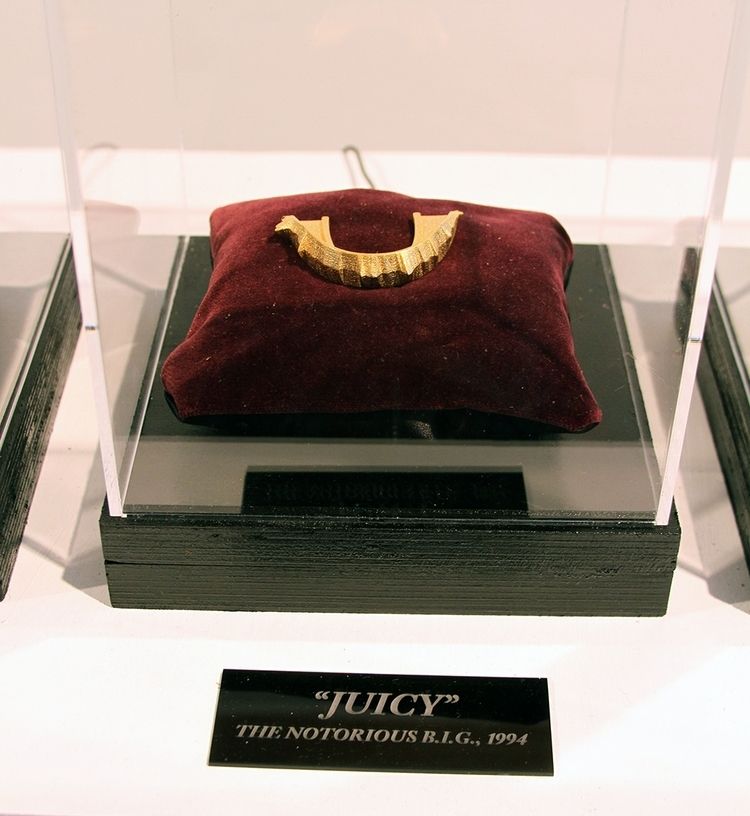 The history of hip-hop's relationship with conspicuous consumption is nuanced, unlike some of the resulting lyrics. On Rick Ross' "
Sanctified
" Kanye West raps, "All I want's a 100 million dollars and a bad bitch." Which is blunt, yet effective at getting his point across.
But since
The College Dropout
, Kanye West has always tried to critique his penchant for "Rollies and
Pashas
" with some level of self-awareness. On "
All Falls Down
," the rapper does some quick theorizing on why,
as Lorde puts it
, "everybody's like Cristal, Maybach, diamonds on your timepiece." Mr. West surmises that rags-to-riches rappers and disenfranchised black men chasing a similar lifestyle, "shine because they hate us / floss 'cause they degrade us" and, metaphorically, are "trying to buy back our 40 acres."
Now, artist Roopa Vasudevan's "
Grillz
," which debuted at the Dumbo Arts Festival last month, attempts to add to add to the ongoing conversation about rap's fixation on the come up.
"I've listened to rap music with a critical ear for a while now and one of the most fascinating things is the consistent trope that you aren't 'real' unless you come from a certain type of background," Vasudevan told
Dazed
in an interview. "It's interesting to compare that with lyrical bragging about how you now are able to throw money in the air... Rags to riches stories are certainly prevalent in hip-hop and are something to be celebrated, but I wanted to go further into exploring songs that had a tendency to exaggerate on both sides."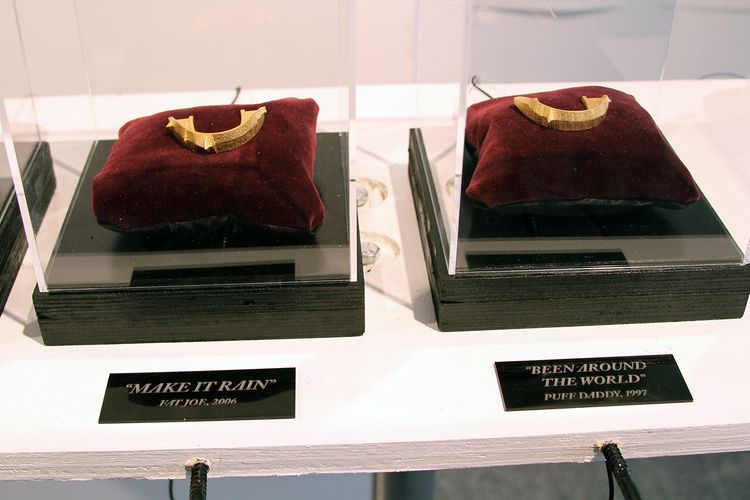 The artist constructed her grills by analyzing the lyrics from iconic rap songs like "Juicy" by Biggie and "Been Around The World" by Puff Daddy. Vasudevan paid particular attention to any mention of either extreme wealth or extreme poverty.
"Mentions in each category are scored according to relative distance from words of the opposite polarity, and the resulting landscape formed is extruded into a 3D shape and printed as wearable grills: jewelry designed to fit over one's teeth, and which have become inextricably linked to hip-hop culture over the years as a symbol of over-the-top, ostentatious wealth," Vasudevan explains on the project's website.
But while grills are obviously way more dope than say, a gilded 3D-printed investment banker's accessory, we can definitely think of a lot more
outrageously flagrant displays of money
that need critiquing before fake gold teeth.