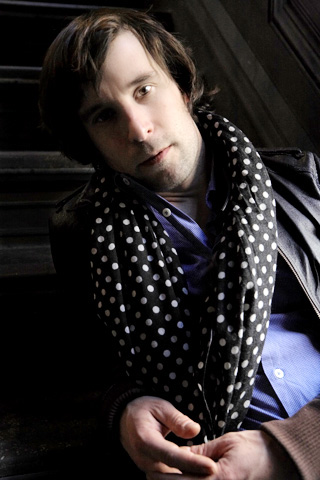 In his regular feature, "Artist Residency," Aubrey Mayer takes a photo of one of his favorite artists and ask him/her a series of simple questions. Here is Swiss-born multi-media artist Olaf Breuning who is part of the Whitney Biennial 2008.
Aubrey Mayer: Where are you from?
Olaf Breuning: Switzerland
AM: Where do you live?
OB: Manhattan
AM: How did you become an artist?
OB: Tuck a canvas and a brush and made a painting… no that is only a joke.

AM: What is the oddest job you've ever had?
OB: Working in a bank
AM: Who's your favorite non-living artist?
OB: Berthold Brecht

AM: What book are you reading at the moment?
OB: Cool It! by Bjorn Lomborg

AM: When are you happiest with your work?
OB: When I cant't stop working.
AM: What is your favorite travel destination?
OB: South America

AM: What do you find most sexy?
OB: Springtime

AM: What is your favorite piece of art that you own?
OB: I don't own art.

AM: What is your favorite walk?
OB: I don't really walk so much… I don't really like it.
AM: When and where is your next show?
OB: For my next show I will produce all new works and it will be in the Fall at Metro Pictures New York.
***
Past artists: