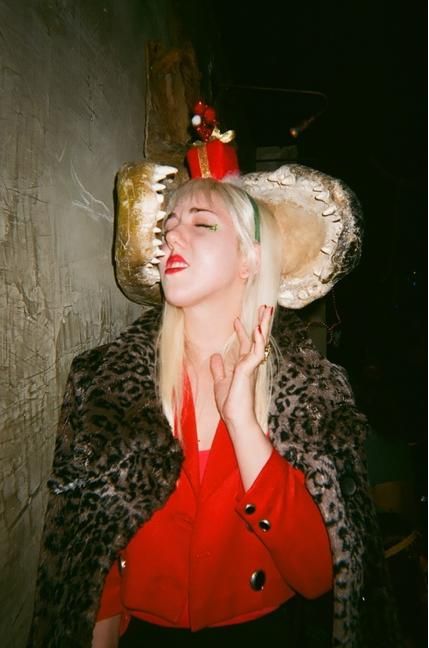 Jeanette Hayes by Carlos Santolalla
Forget Lady Gaga, Jeanette Hayes is your art-Barbie 2.0 for 2014. Hayes is a bleached blonde classical painter-babe whose canvases place fine art symbols in a cyber-realistic setting, resulting in a smart and digital culture-as-muse product that appeals to millennial and art snobs alike. 
Landing on our radar after her
2012 Hearsay show
(alongside
Girls'
Jemima Kirke) at the Hole Gallery, Hayes has collaborated on everything from text message art to
Fashion Week GIFs
via fashion and art world pals like Fabiola Beracasa of The Hole, Jack Donoghue from witch-house band Salem, and 
Proenza Schouler designers Jack McCollough and Lazaro Hernandez. (She's also worked as Rita Ackermann's assistant.) I sat down with the self-proclaimed "Ivanka Trump of the Internet" to chat about her year, her art predictions for 2014 and which late artist would have taken the best selfies.


2013 was a big year for you!
2013 was excellent --  lots of big things happened. I had my solo show in Rome, I flew on a private for the first time, I almost became a nun, I got an air conditioner, I met Jeff Koons, I downloaded candy crush, and I got featured in the New York Times. 2013 gave us Kanye's BBC interview, Citibikes, a polar vortex, "trolled" was added to the dictionary, "selfie" was added to the dictionary, Instagram private messaging was invented, and we got Beyonce's visual album. Oh and Jerry Saltz favorited one of my tweets, so I basically got a good review from Jerry Saltz. And I met an owl, and Grumpy Cat went to Disneyland

How would you describe the past year in GIFs?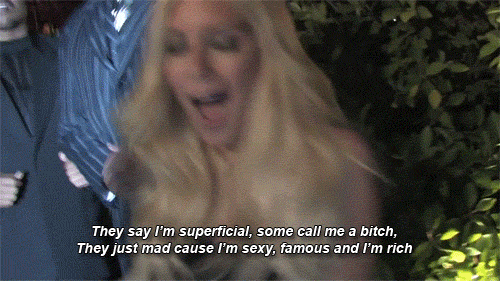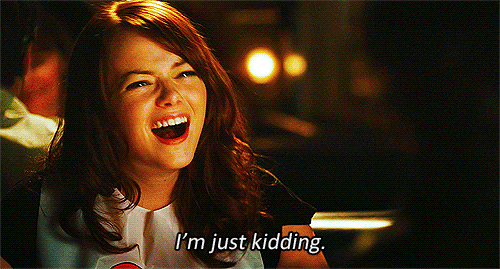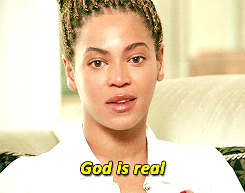 You also made a pretty big dent in Miami Art Basel this year.

Art Basel is very reality TV --  it's like catty but fun but heartbreaking but ego-boosting and humbling, all in a weekend. I'm ambivalent about that aspect of it, but I really love looking at tons of art all at once. Look at art all day, party all night, sleep for an hour and repeat --  I love that, but thank god it's only four days a year.

 What are your biggest sources of inspiration?

I'm mostly just very inspired by other art and current events. Also just beautiful things and exotic things and color and also being human and not a machine, but having a great appreciation for machines and wishing sometimes to be a machine. Also science and outer space and Wendy Williams' hot topics and TMZ. And all things sublime, actually --  especially in nature. Or you know what? Maybe my inspirations are polar opposites -- like very fleeting information, but also the timeless infrastructures and landmarks of our civilization


Come Si Dice Webcam Girls by Jeanette Hayes
Is My iPhone Locked courtesy of Jeanette Hayes.


What websites do you love?

Feedly.com. RSS is very 2014 

What do you think the aesthetic of 2014 will look like?

I wish this year for aesthetics in general to be more sophisticated, less thrown together, more considered. This year I want to see work unlike anything you've ever seen. Or, exactly like everything you've ever seen but in a way that makes you want more. Less post-modern, more post modem! 





Dali, Warhol and Picasso all cultivated personas to help their careers. Do you think Internet popularity is essential to being an artist today? And how does that affect your work?

Having social media as an artist is kind of like a very nontraditional studio visit where I will show you things, but you don't have to have an opinion (Even though I find people are more inclined to have an opinion with anything online).



You can see my every informal thought since 2007 if you look me up online. I use social media like other artists might use a sketchbook because sketchbooks are too romantic for me. I'm too precious about them and can't spend time making something beautiful on a page of a sketchbook -- why not just make it an actual drawing or painting? With my paintings, when I'm planning them and drawing, these drawings are drawings and not sketches for a sketchbook. I understand working out ideas, but I prefer doing this on twitter. It feels faster and more straightforward. I don't think a social media presence is essential for artists today, but I appreciate artists who use it.

I obviously like social media outlets because I love information, and it just feeds that desire constantly. I haven't been bored since I was like 7 years old because of the Internet.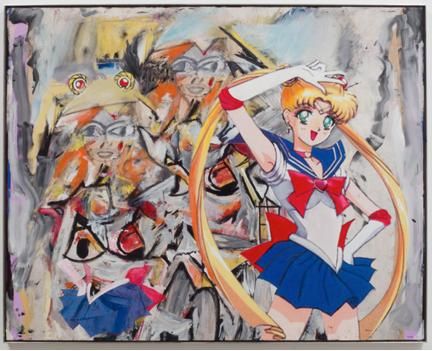 DeMooning by Jeanette Hayes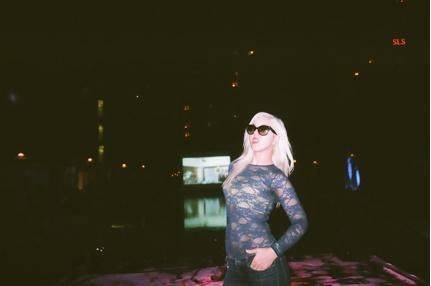 Jeanette Hayes by Carlos Santolalla 


What pre-Internet artists do you think would have the best social media presence if they were around today?

I think depending on how old they were when introduced to it, every person and artist would be inclined to using social media. If Picasso or Bernini or Cimabue had an iPad and Internet as a baby, of course as adults they would utilize that into their work somehow. But if they got iPads as old men, they might have been a bit crotchety about it.

Of course I think -- hope -- Warhol and Picasso would have been excellent with social media.
I bet Rembrandt would have loved taking selfies. He painted tons of self portraits. But these artists didn't have it, and I do, so I'll take enough selfies for all of us