On last night season finale of NBC phenomenon The Voice, human ponytail Ariana Grande descended form her sugary astral throne to perform two of her singles from her new album Dangerous Woman.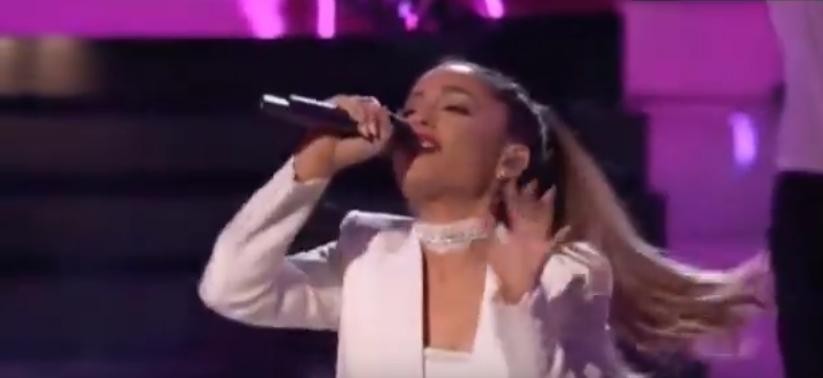 Giving us a seriously divine mashup of "Into You" and title track "Dangerous Woman," Ari demonstrated just how pristine and peerless her pipes are--truly one of the most powerful voices in pop music today.
NOT SO FAST, BB ARIANA!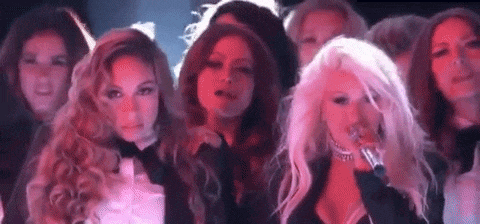 At around 3:35, sauntering out in a pantsuit, and an entourage of fellow fierce females in tow, Christina Mother-Fucking Aguilera makes herself known, and sings the rest of "Dangerous Woman" with her semi-Dorian Gray.
The result will shatter your diaphragm.
SLAY US.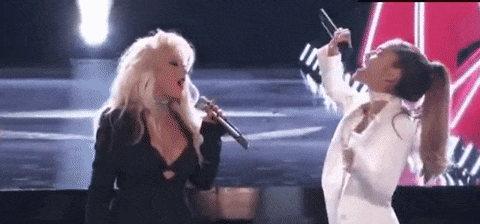 Ariana replaced Hologram Whitney Houston as Xtina's "big duet" partner, after videos of the eerie performance leaked, and the Internet recoiled in horror.
Good move, NBC.